Holiday Party Staple: Cranberry Whiskey Sour
A fresh cranberry simple syrup with hints of cinnamon give this holiday cocktail a flavorful kick.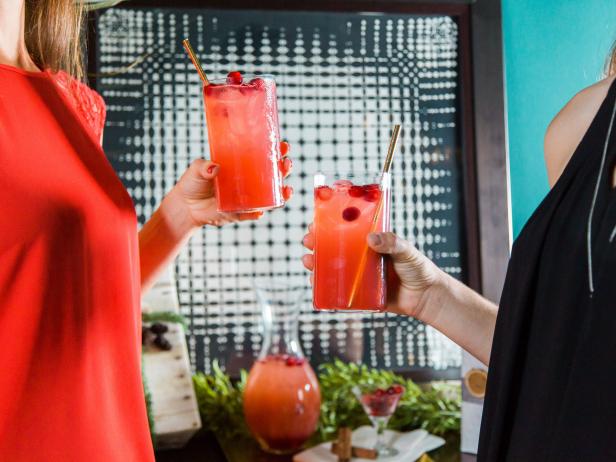 Cranberry Whiskey Sour
Guests always appreciate a tasty cocktail that has festive flavor with a little kick!
2 cups bourbon
1 cup lemon juice
1/2 cup lime juice
1/2 cup orange juice
cinnamon sticks, for garnish
chilled cranberries, for garnish
Ingredients for Simple Syrup
4 cups fresh cranberries
4 cups water
4 cups sugar
4 cinnamon sticks
1: Make a cranberry simple syrup by placing 4 cups of fresh cranberries, 4 cups of water, 4 cups of sugar and 4 cinnamon sticks in a pan.
2: Cook on high until the sugar dissolves and the cranberries burst open.
3: Strain the syrup into a tempered-glass container and allow to cool.
1: Mix half of the simple syrup with the citrus juices and the bourbon in a cocktail shaker. Shake well.
2: Pour into a highball glass. (You can serve with or without ice.)
3: Garnish with a cinnamon stick and chilled cranberries.