Brie and Sun-Dried Tomato-Stuffed Mushrooms Recipe
This five-ingredient appetizer is easy to whip up right before guests arrive.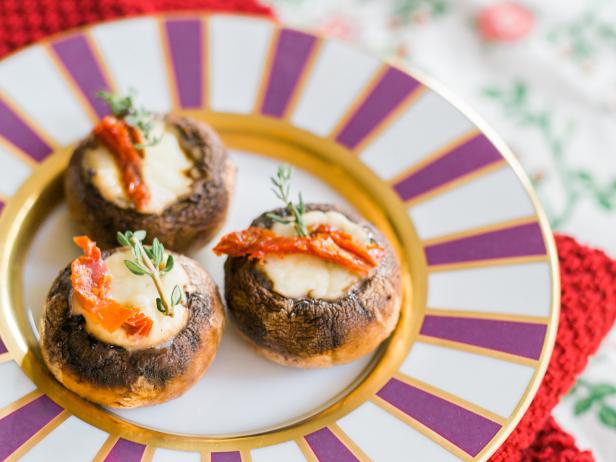 Brie and Sundried Tomato Mushroom Caps
Hollow out mini Portobello mushroom caps, stuff them with creamy chunks of Brie cheese. Pop in a preheated 350 degree oven until cheese is melted.
Flynnside Out Productions
2 dozen portabella mushrooms
2 tablespoons salted butter
1 medium package brie
1 jar sun-dried tomatoes
thyme, for garnish
Saute mushroom caps in melted butter for 1 minute on each side in a pan.
Move from the pan into a glass pie dish, then add a spoonful of brie into each mushroom cap.
Bake at 350 degrees for 5-10 minutes or until the cheese is bubbly.
Remove from the oven, top with a sun-dried tomato and thyme. Serve warm.