Mozzarella and Artichoke Wonton Bites Recipe
Only have an hour before your soiree? You can whip up these cheesy wonton bites and still have time to pour yourself a glass of wine before company arrives.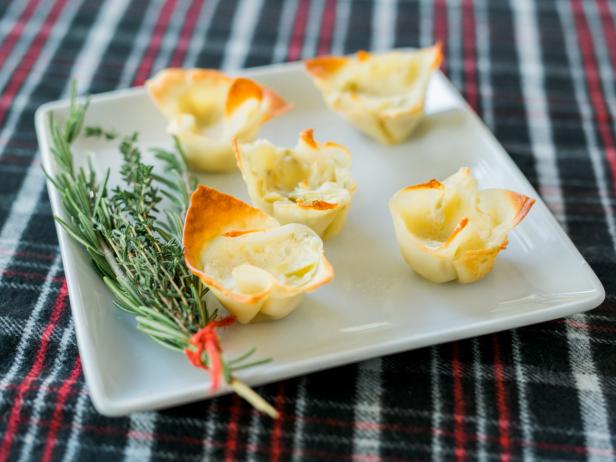 Artichoke Wonton Bites
Put store-bought wonton shells in a muffin pan and fill the shells with a mixture of Parmesan, mayo, garlic mozzarella, and artichoke hearts. Bake until the tips of the wontons are golden brown.
Flynnside Out Productions
1 package wonton wrappers (use half)
1/2 can artichoke hearts (water packed, drained, chopped)
1/2 cup grated parmesan cheese
1/2 cup mayonnaise
1/4 teaspoon onion powder
1/4 teaspoon garlic powder
1 teaspoon lemon juice
1 cup mozzarella, shredded
salt and pepper, to taste
Press wonton wrappers into a mini muffin pan and bake at 325 degrees for 10 minutes until golden brown.
Remove from oven, then fill shells with a mixture of artichoke hearts, parmesan cheese, mayonnaise, onion powder, garlic powder, lemon juice, shredded mozzarella and salt and pepper.
Bake for another 8-10 minutes or until artichoke dip is warm and cheese is melty. Serve warm.