How to Sand Furniture Before Painting
Whether you want to spruce up an old wooden Adirondack chair or give a fresh coat of paint to a great thrift store dresser find, you need to prep your furniture before painting. Here's how.
Say you found an incredible shabby-chic night stand at a flea market that could use a new coat of paint. If you want the new finish to look great and last for years, you'll need to prep it before breaking out the paintbrush.
Before painting wooden furniture, you need to remove the paint and finish already coating it and sand it down to make it ready for a new coat. Unlike sanding your hardwood floors, which is best done with large machinery, you'll want to sand furniture manually by hand or with a small, hand-held sander—for large items like tables, dressers and bookshelves—to prevent damaging it. Get a hand-held sanding block to use on flat surfaces. When sanding curves, use sandpaper attached to a foam backing so it has some flexibility and give.
You may choose to chemically remove paint and varnish from the furniture before you begin sanding, but this isn't necessary. You'll still want to sand it even if you do remove finish chemically, so you can sand out any scratches or light damage to the furniture and get it ready for a coat of paint or stain. However you plan to finish the piece, the paint or varnish needs to be applied to bare wood for best results.
Examine the piece of furniture for any deep scratches, gouges or nicks. You can use wood filler to minimize the appearance of minor damage like this. Match the color of the wood as closely as you can and allow the filler to dry completely according to its instructions before you sand it down to be level with the rest of the item's surface.
To prevent dust from settling around your house, consider taking the piece of furniture outside for this process if it makes sense. Otherwise, cover anything you want to protect—including electrical outlets and electronics. Get a vacuum or dust-catching attachment if you plan to use an electric sander indoors, which will significantly reduce the dust kicked up into the air. Before you get started, be sure to put on eye protection and a face mask to protect yourself from the dust sanding produces. Wear gloves, too, if you decide to chemically strip away any paint or sealants before sanding.
The key to sanding successfully is taking your time and doing it slowly. It can be easy to scratch or mar the wood if you're not paying attention, which can be difficult to fix. If sanding by hand, be sure you sand evenly with the grain of the wood, not against it. If you're using a handheld electric sander, use circular motions to ensure you're sanding evenly. You'll start with a coarse sandpaper grit—perhaps 60 or 80—and work up to a finer grit—perhaps 240—over the course of three rounds of sanding.
Exactly which grit you use will depend on the type of wood you're sanding. If you have questions about whether you're using the right grit, ask an expert at your local home improvement store when you buy the sandpaper. Typically, the softer the wood is, the finer the grit should be.
We're sorry, there seems to be an issue playing this video. Please refresh the page or try again in a moment. If you continue to have issues, please contact us here.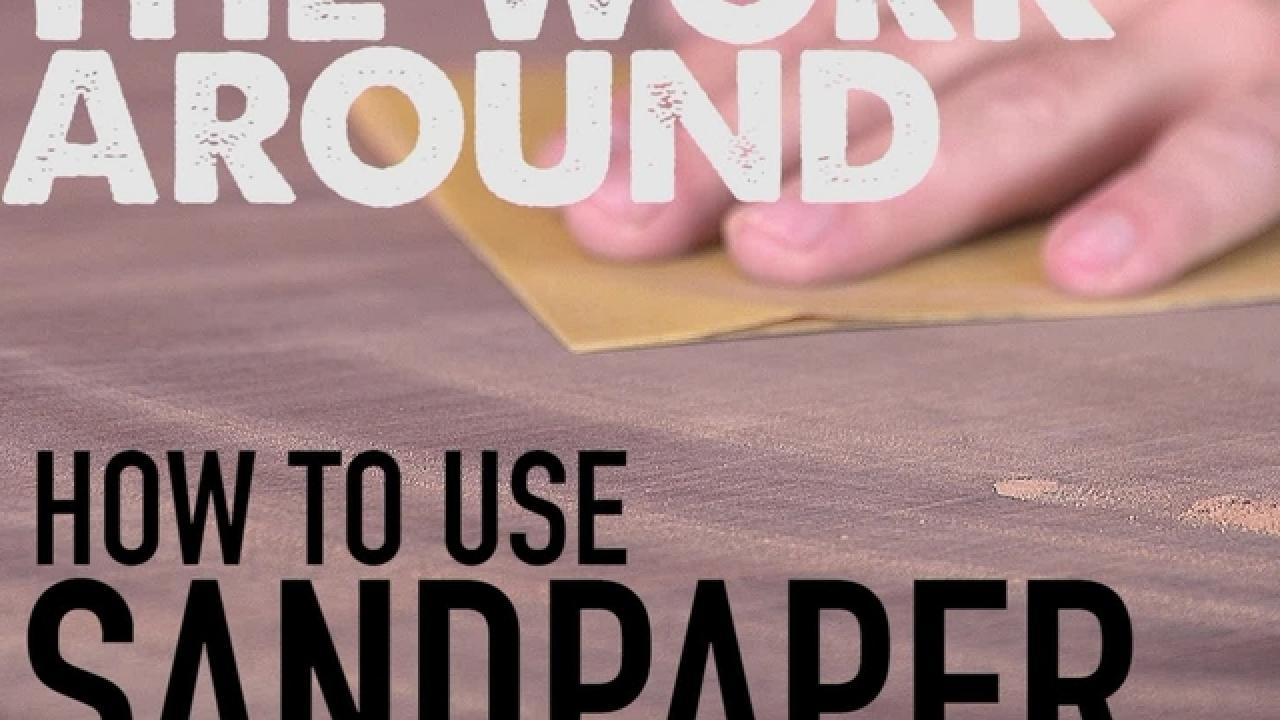 More on Painting and Refinishing Furniture