How to Make Your Own Shibori-Style Tie-Dye Napkins
Remember how much fun tie-dye was when you were a kid? Well, it's back, but with a more sophisticated, exotic twist. Give your table a globe-trotting look with these beautiful handmade Japanese-inspired linens. 
water
paper towel
5-gallon bucket with lid
cotton napkins
various thickness rubber bands
plastic dropcloth
stir stick or wooden dowel
shallow pan or cookie sheet
plastic wrap for lining pan
indigo dye kit (dye, ash and thiox)
latex gloves
On a well-protected work surface, mix dye and water in a 5-gallon bucket, following the dye kit manufacturer's instructions.
How you fold the fabric determines which areas accept dye and which areas resist it. There are lots of different folding methods out there; we used a simple accordion-style fold because it's easy to do and yields a pretty result. Just fold each cotton napkin back and forth (Image 1), then fold the accordion strip over on itself to create a small rectangle (Image 2). Wrap several rubber bands around the rectangle to secure the folds (Image 3).
Dip bound napkins into a pitcher of clean cool water till the fabric is completely wet, then squeeze out the excess water (Image 1). Place the damp folded napkins on a tray wrapped in plastic wrap in preparation for the next step (Image 2).
Dip napkins, one at a time, into the dye mixture and hold for 3 minutes or defer to your dye kit's instructions (Image 1). Gently squeeze out excess dye liquid before removing from bucket and placing back on the tray (Image 2).
Let the napkins sit for 20 minutes – this allows the color to fully develop. Again, defer to your kit's instructions, as they may vary.
Unbind each napkin, one at a time, in the order you dipped them (Image 1). They may appear to be a different color than you intended but that's just the dye developing, so don't panic! Rinse each napkin in cool water to remove excess dye, being careful not to splash any outside of the sink (Image 2). Wash the dyed napkins separately from other laundry and dry as you would normally, then set your table with cheery color (Image 3).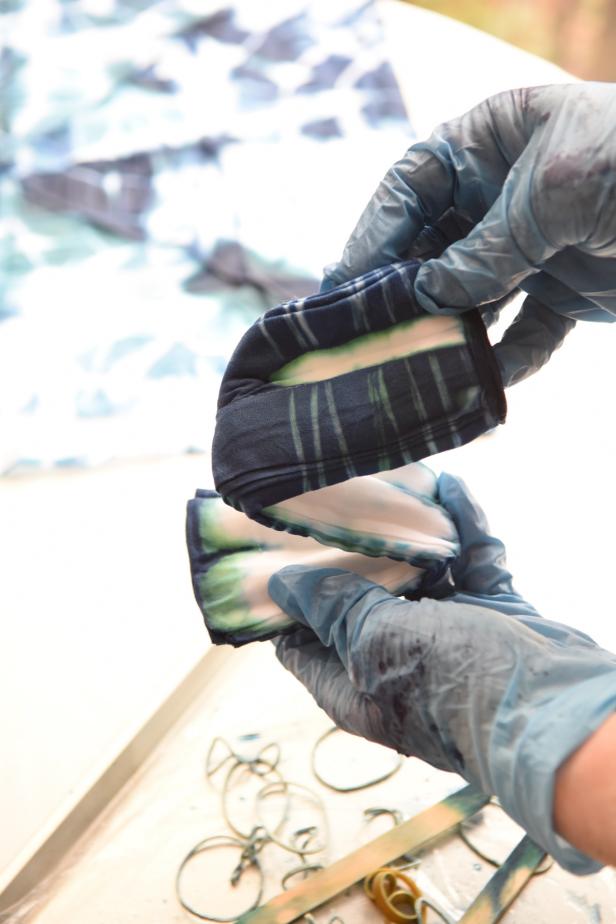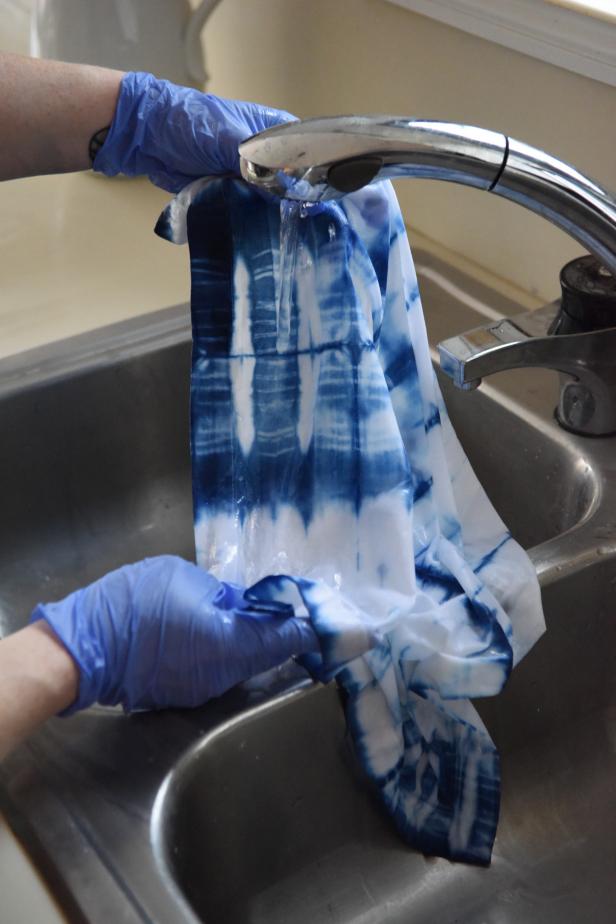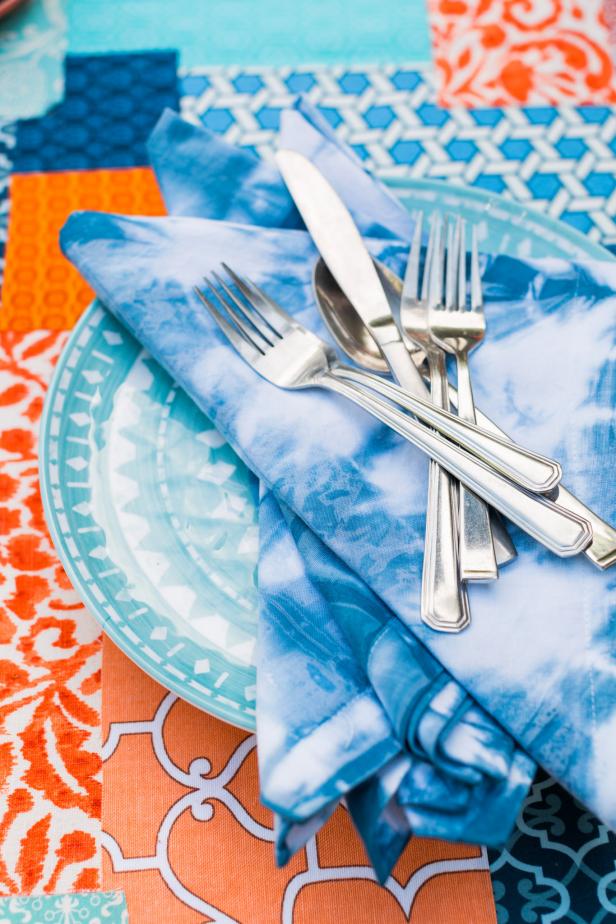 © Rustic White Photography, LLC