10 Top-Rated Mailboxes for Security and Style
You've got mail! Keep it safe with one of these best-selling mailbox designs.
Keep in mind: Price and stock could change after publish date, and we may make money from these affiliate links.
Few joys compare to that of a good mail day. You know the type. The days you receive an unexpected, heartfelt note from a friend or that highly-anticipated package. Good mail days are happy days and we must protect them at all costs. And that's where a new mailbox comes in.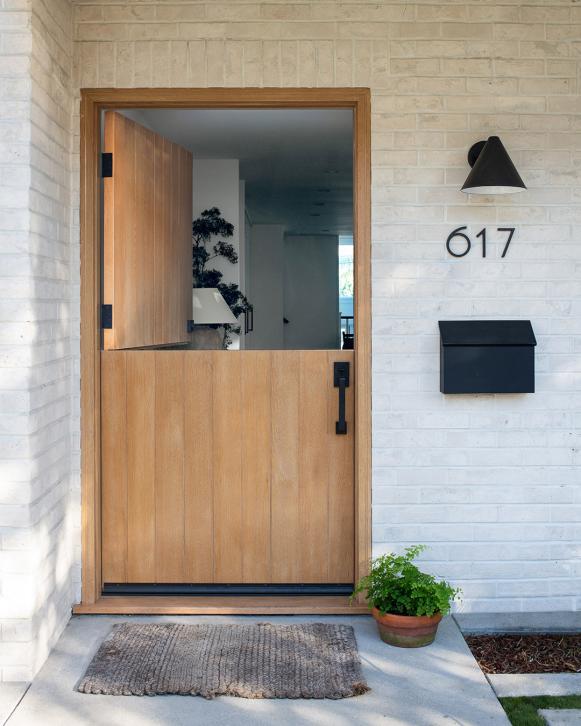 Tasteful Patio Invites a Sneak Peek of Design Elements Inside
In style and grace, this patio suggests design elements to be discovered inside. A black mounted mailbox, house numbers and wall sconce stand in stark relief over the softly whitewashed brick exterior. A contemporary Dutch door in a washed wood provides a sneak peek.
If your receptacle has seen better days, it's time to invest in something new. Your mailbox is the link between your household, all the confidential personal information within it, and the outside world. It's paramount that your mailbox offers the security necessary for your lifestyle and looks good doing it. Below, we've rounded up the 10 best mailboxes in every design style, privacy style and price point.
Treat yourself to one of these top-rated mailboxes to enjoy a good mail day in approximately 5-7 business days. But, first, read our mailbox shopping tips below.
Shop for Security: Keep your private documents and pricey packages safe from sticky fingers with a locking mailbox. There are serval locking mechanisms on the market, such as keyed locks, wafer locks, baffle doors and anti-pick systems. Locking mailboxes are available in wall-mounted, post-mounted and freestanding variations to best suit your needs and style.
Consider Location: Determine where you plan to install your new mailbox. Will your mailbox be open to the elements (and passersby) at the end of your driveway or wall-mounted by your front door under the covered porch? Use the location as your guide to select the best material for your mailbox and the privacy levels it requires for your peace of mind.
Find Your Style: Embrace your architecture with a mailbox that shares similar lines and finishes. Modern and midcentury homes will look dapper with sleek, horizontal mailboxes, while a traditional Georgian home will wow with a freestanding columned design.
MORE IDEAS
Bring your front door or back garden to life with these simple mailbox planters.
READ NOW
MORE IDEAS
These annuals, perennials, vines and other hardy growers make great companions for a mailbox garden design.
READ NOW
MORE IDEAS
Check out these clever landscaping tips and ideas for your mailbox.
READ NOW