How to Mount a Staghorn Fern
Take these beauties out of the pots, and put them on the walls in minutes with this simple DIY tutorial.
We're sorry, there seems to be an issue playing this video. Please refresh the page or try again in a moment. If you continue to have issues, please contact us here.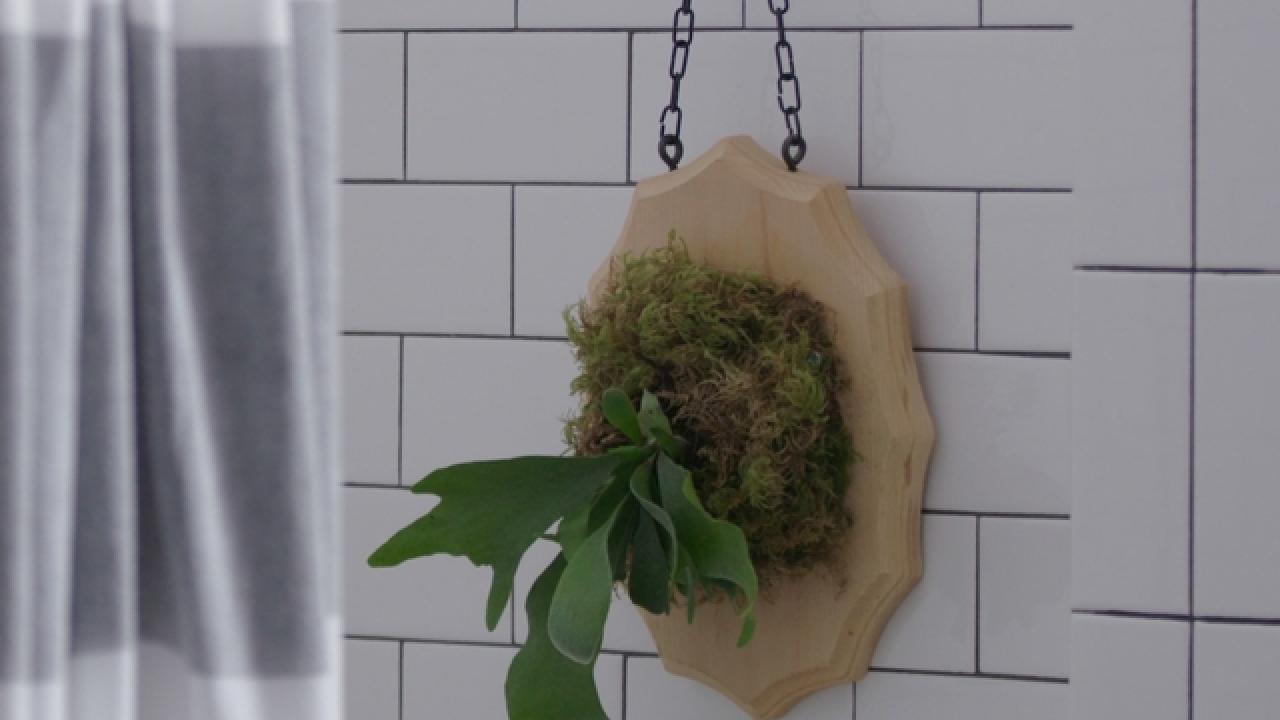 Every space could use a little greenery, so turn your regular house plant into cheap wall decor with this mounted staghorn fern tutorial.
cedar wood plank
staghorn fern
pencil
drill + drill bit
2" stainless steel screws (4)
moss
scissors
15-lb nylon cord
2 rust-proof eyebolts
rust-proof chain
Place the potted fern in the center of the wood plank, making sure that a sterile leaf is turned toward the top. Use a pencil to roughly mark four equal corners around the plant. Drill a hole in each of the marks, and then screw in stainless steel screws.
Dip a handful of moss in warm water, and then arrange it on the plank in between the screws. Repeat until the space is covered. Pull the fern from the pot and remove any loose soil. Place it on the plank in the center of the moss.
Wrap the nylon cord around one of the screws and tie it off, then wrap it around the rest of the screws and over the plant to secure the fern. Add more moss to fill in space and cover the screws, wrapping with more nylon cord as you go to secure it. Cut any excess cord.
Screw the rust-proof eyebolts into the top of the plank, attach a rust-proof chain to each of the bolts, and hang!