Make This Halloween Tablescape for a Festive Family Party Using Dollar Store Finds
These five easy DIYs will keep the kids from running amok, amok, amok.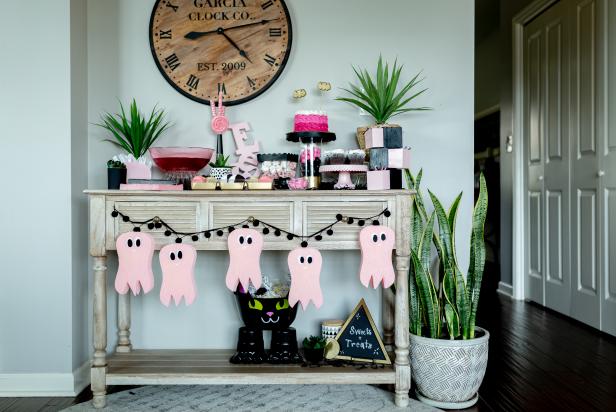 Dollar Store Halloween Tablescape
Make this Halloween tablescape for a festive family party using dollar store finds. To make, you will need a flower base and food container, raw wood blocks, a punch bowl, two-wire baskets, an auto oil funnel, sponges, drawer organizer and a terra cotta pot.