(Almost!) Free Halloween Decor That's Spookier Than Store-Bought
Scare away the standard store-bought decor this year and try these DIYs that are both budget-friendly and BOO-tiful.
Believe it or not, you don't have to spend a fortune giving your front porch a spine-chilling, Halloween makeover. In fact, it is scary-easy to turn ordinary items you already have into the cutest and the spookiest decor ever.
We're sorry, there seems to be an issue playing this video. Please refresh the page or try again in a moment. If you continue to have issues, please contact us here.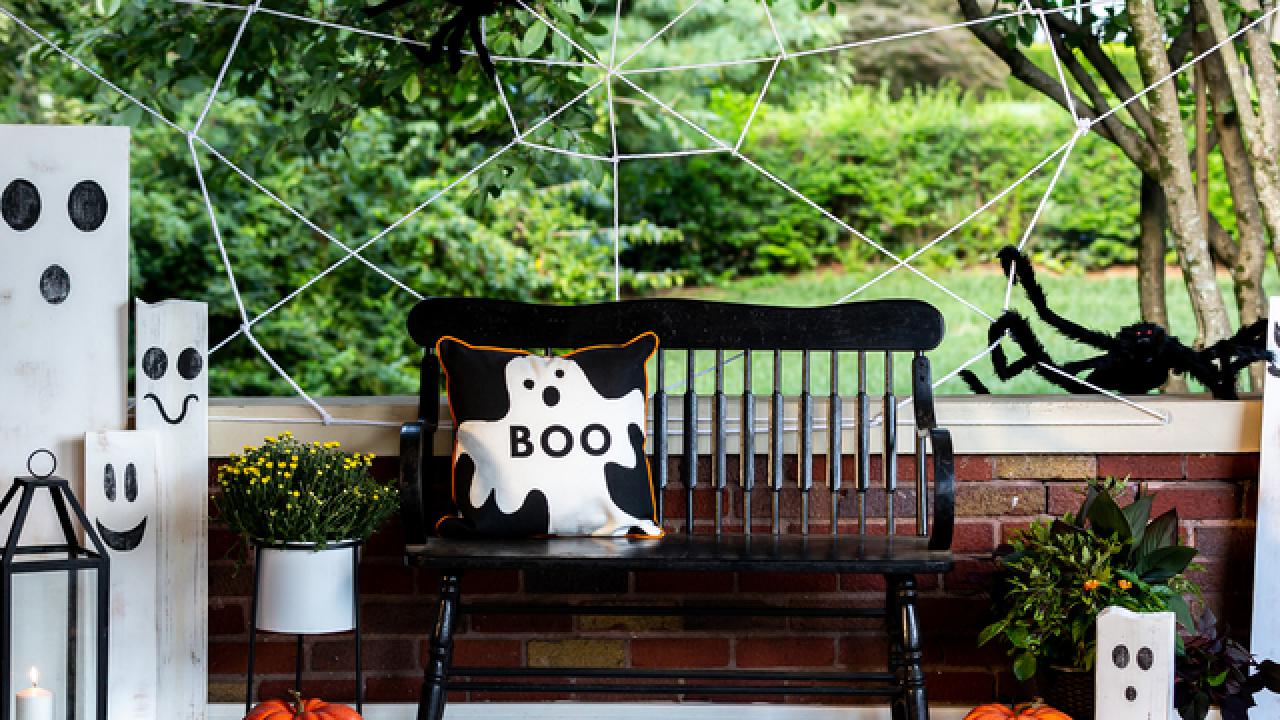 To begin, cover a piece of scrap wood in a coat of white paint and let it dry completely (Image 1). Create a frightening face with the help of a stencil and a pencil (Image 2). Fill the stenciled eyes and mouth with black paint (Image 3). Finally, lightly sand the entire surface to give your perfect poltergeist a distressed look (Image 4). Create multiple ghosts and style them together for a frighteningly cute display.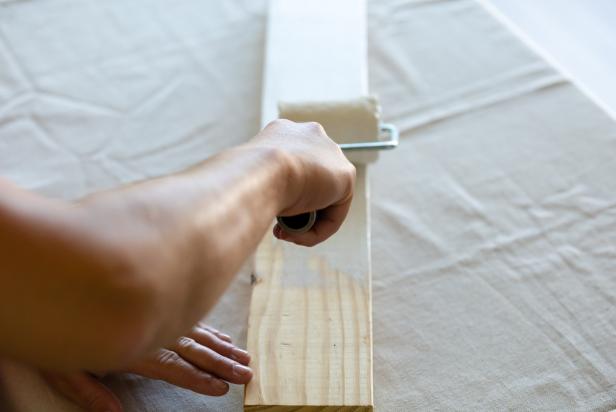 Cassidy Garcia, Styling by Jill Tennant Design
Cassidy Garcia, Styling by Jill Tennant Design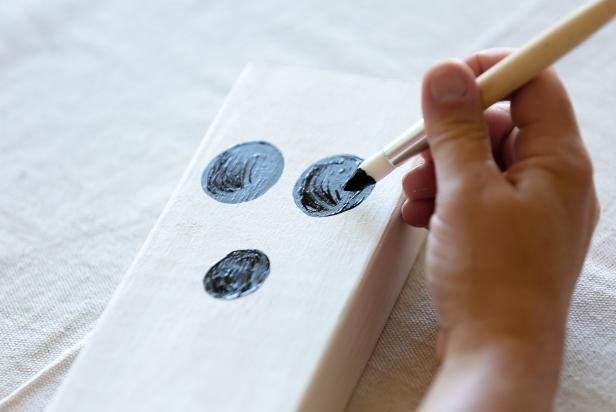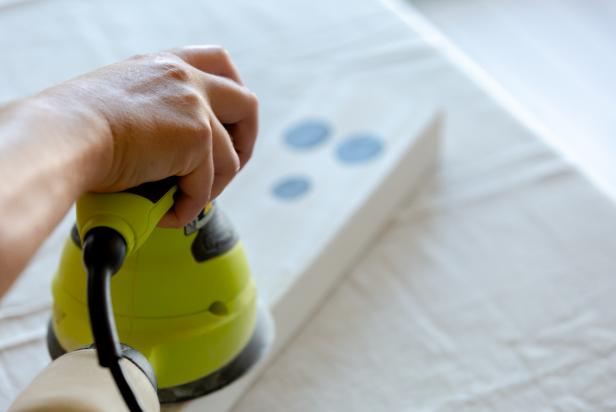 Forget the store-bought webs this year and opt for something handmade. Get the quick and easy step-by-step instructions at the link below.
Spook up your entryway with some budget-friendly, crow-filled trees. Start by filling planters with bricks (Image 1). Next, add foraged branches and twigs to create the "tree," nestling them within the bricks for stability (Image 2). Surround the trees and fill the planter's remaining space with Spanish moss (Image 3). As a final step, fill the tree with faux blackbirds for a perfectly eerie entry (Images 4 & 5).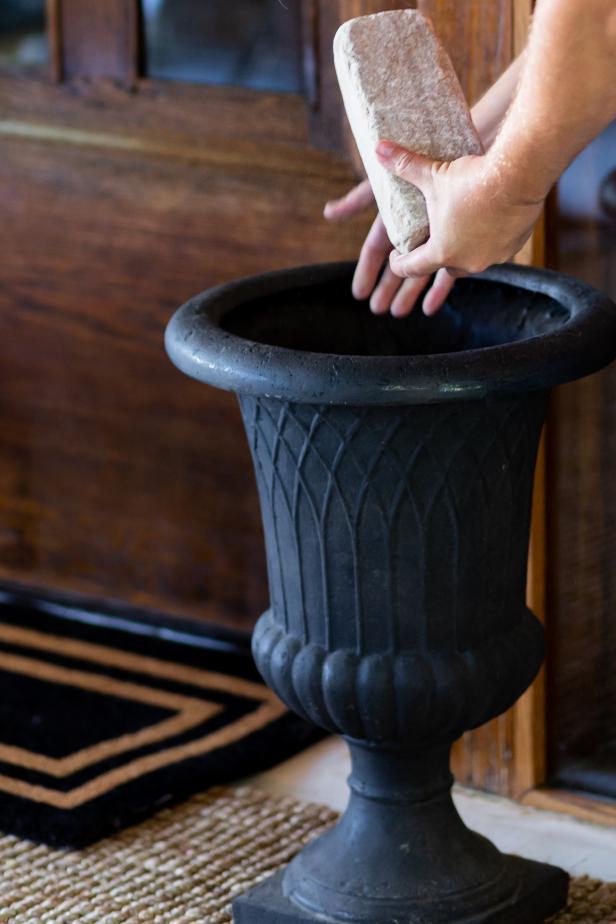 Cassidy Garcia, Styling by Jill Tennant Design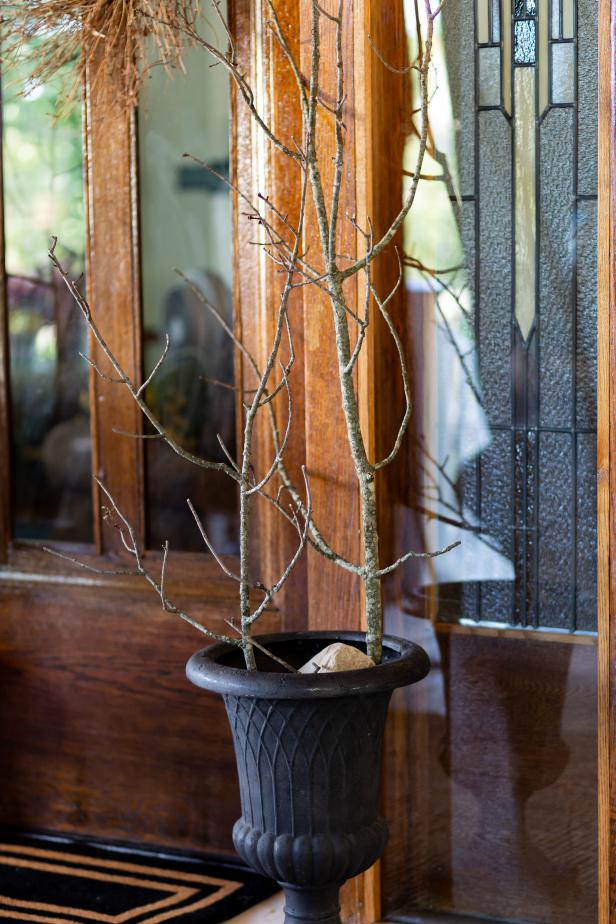 Cassidy Garcia, Styling by Jill Tennant Design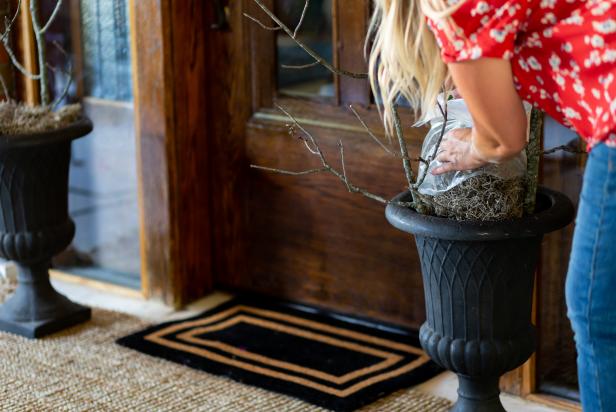 Cassidy Garcia, Styling by Jill Tennant Design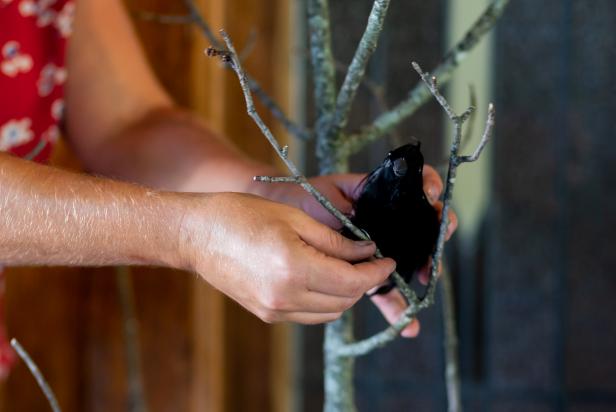 Put your everyday grapevine wreath to work this spooky season with this hair-raising hack. Start by stretching faux spider webs across the surface of the wreath (Image 1). Next, tuck tiny plastic spiders into the faux web and finish off the creepy-crawly wreath with an extra-hairy arachnid (Images 2 & 3).
Print off our free bat stencil on regular printer paper and cut out the shapes (Image 1). Trace the bat stencil on black cardstock with a chalk pencil (Image 2). Cut out the black bats and repeat (Image 3). Cascade the paper bats down the door and doorframe, attaching them with small pieces of tape. Fold the bat wings to create even more realistic-looking bats (Image 4).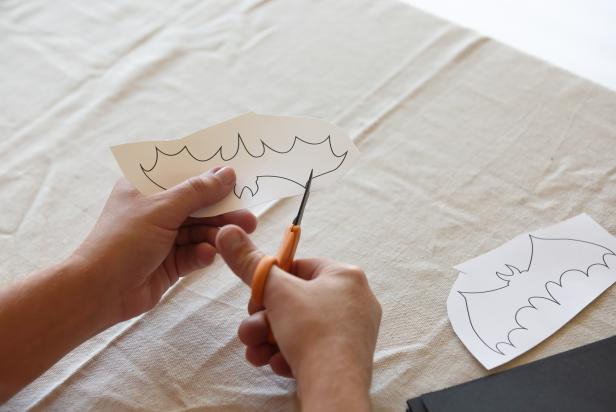 Cassidy Garcia, Styling by Jill Tennant Design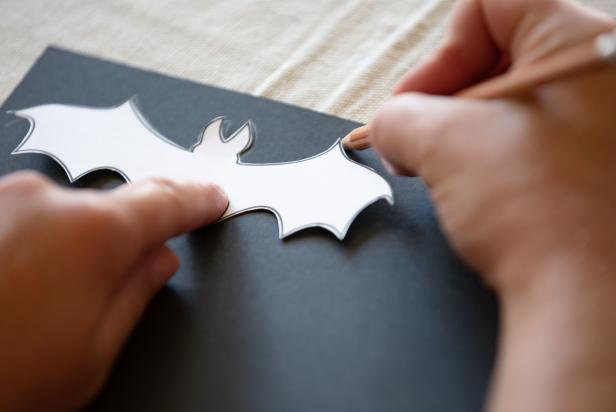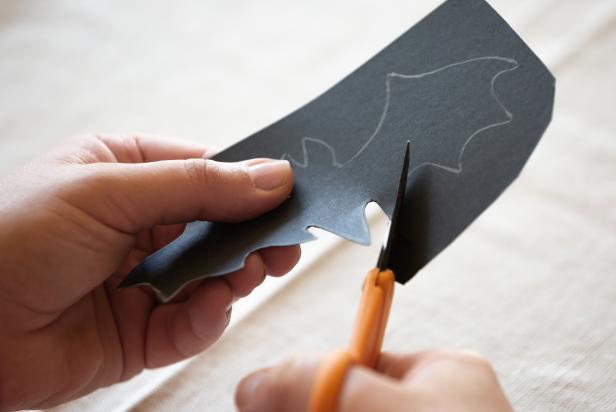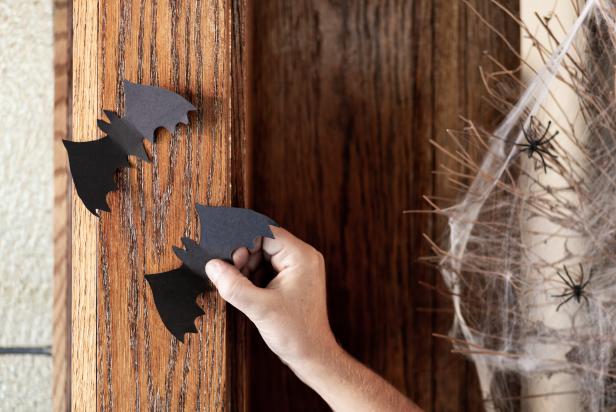 Cassidy Garcia, Styling by Jill Tennant Design