Make Carrot Decor Using Trash
Dress up your house for Easter by making these carrots made from newspaper and dyed twine.
These carrots may not be safe for the Easter Bunny to eat, but they make cute spring decor.
We're sorry, there seems to be an issue playing this video. Please refresh the page or try again in a moment. If you continue to have issues, please contact us here.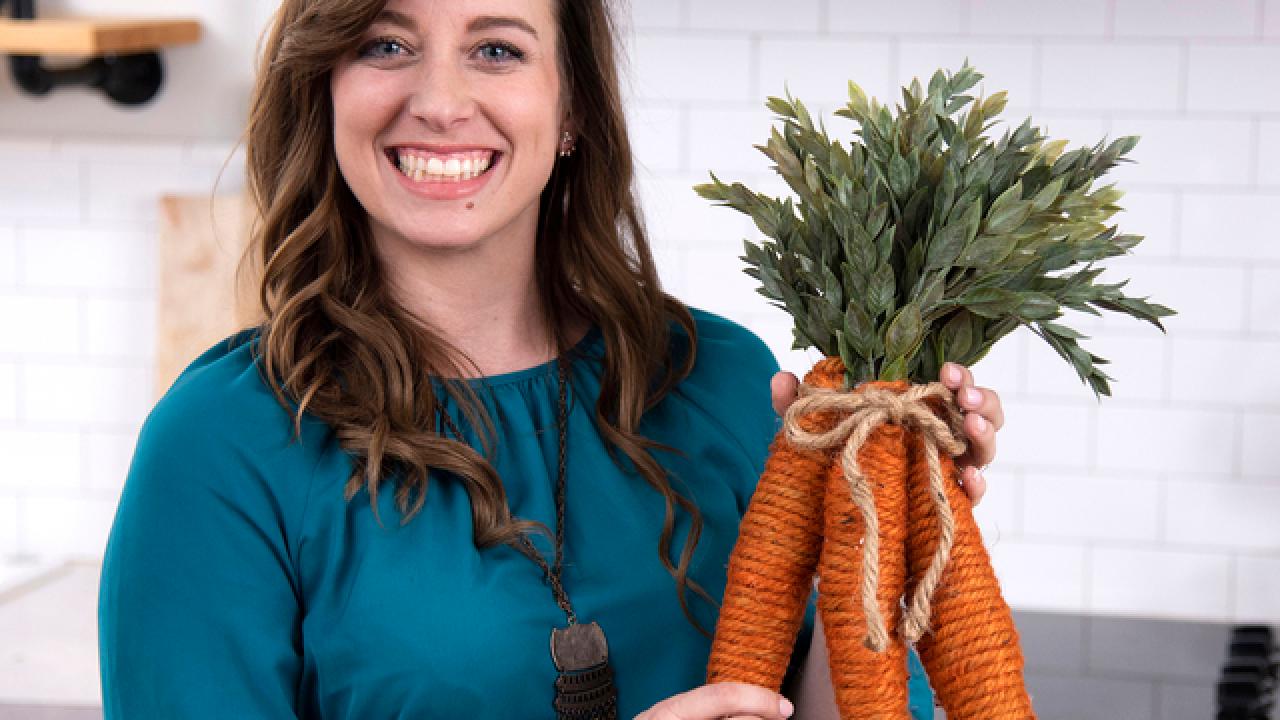 (6) yards twine
(2) glass containers
dish soap
stirring stick
orange dye
gloves
newspaper
scissors
faux greenery
rubber bands
hot glue gun and sticks
floral wire
ribbon or twine
Soak the twine in room temperature water in one jar, and mix boiling water and a few drops dish soap in a separate jar. Stir the mixture gently to prevent bubbles, add dye and stir. Tip: The dish soap helps absorb the dye evenly.
Remove the soaked twine from the water, and wring it out. Place it in the dye mixture. Soak the twine until you reach your desired color or about 45 minutes. The longer you soak, the darker the color turns out.
Step 3: Wring Out and Dry
Remove the twine, and wring it out. Lay it flat to dry on a protected surface. Make sure the twine doesn't touch itself.
Twist newspaper into a carrot shape.
Use a rubber band to tie faux greenery tightly to the top of the carrot. Tie a rubber band in the middle of the carrot to keep its shape. Tie the end of the dyed twine to the top of the carrot. Wrap the twine around, using a glue gun to secure into place, and continue all the way down. Cut off excess twine, and secure the last bit with glue. Repeat steps for all carrots.
Use floral wire to tie carrots together. Embellish with twine or ribbon, and hang.