Get Your Pool Party Poppin' With These Dollar Store Pool Game DIYs
"I'm bored" will be a thing of the past. Make a splash this summer with a few easy-to-craft pool games that are sure to liven things up!
We're sorry, there seems to be an issue playing this video. Please refresh the page or try again in a moment. If you continue to have issues, please contact us here.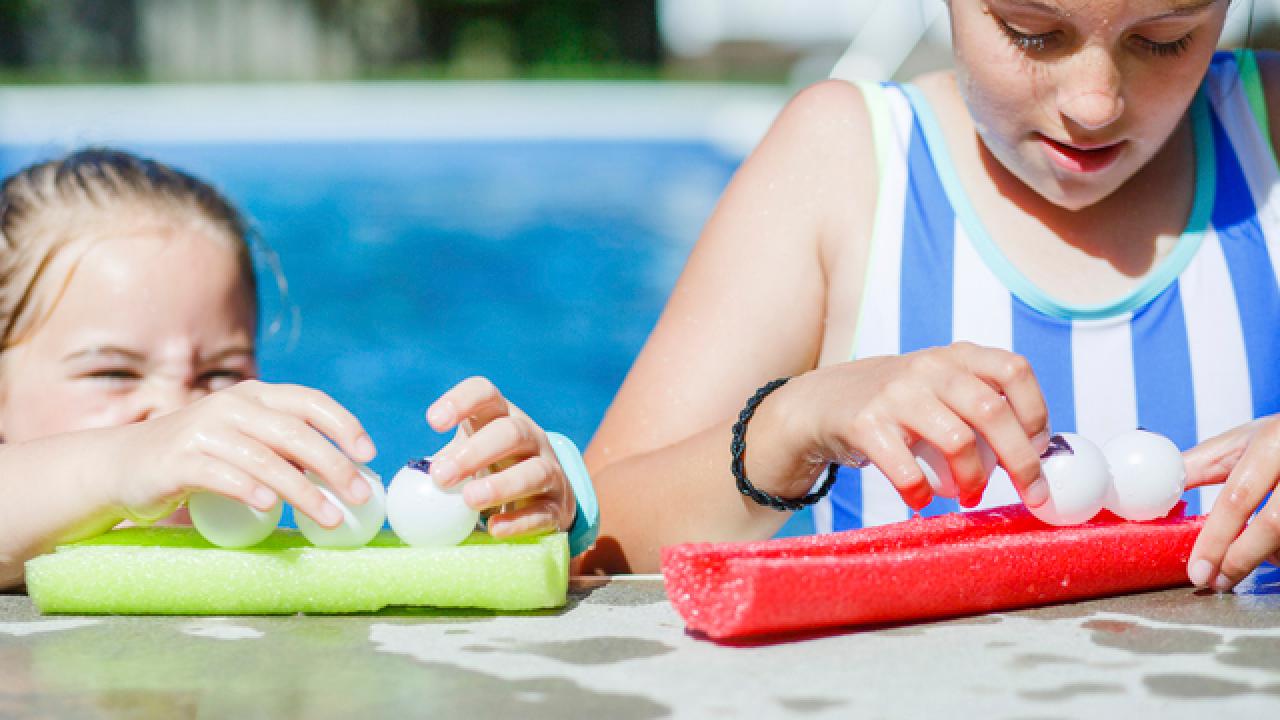 Turn a would-be average pool day into a water wonderland with a few dollar store items and other easy-to-find household objects.
With a permanent marker, label 26 ping-pong balls with each letter of the alphabet. Next, cut a short segment of pool noodles in half lengthwise and use a knife to shave off the rounded sides so they will sit flat. Distribute the ping pong balls in the pool, and race to see who can spell a word on the pool noodle first!
Using vinyl number stickers, label four plastic plates: 10, 20, 50 and 100. Next, cut several different colored dish sponges into fourths lengthwise. Combine the colors to create distinct patterns in order to distinguish teams. Bind the dish sponge pieces tightly together with twine ,and voila – hours of summer fun!
Begin cutting a 6-inch piece of pool noodle in half lengthwise. Next, create two sails by cutting foam sheets into a triangle and a rectangle. Slice two slits in the foam, and run a straight straw through the slits to achieve a curved look. Cut one more slit into the top of the rounded side of the pool noodle, and place the straw in it to secure your sail. Use pool noodle to propel the boats across the pool.