This May Be the Perfect Halloween Costume for a Girl and Her Dog
This Little Red Riding Hood and Big Bad Wolf combo costume is all the better to trick-or-treat with, my dear!
We're sorry, there seems to be an issue playing this video. Please refresh the page or try again in a moment. If you continue to have issues, please contact us here.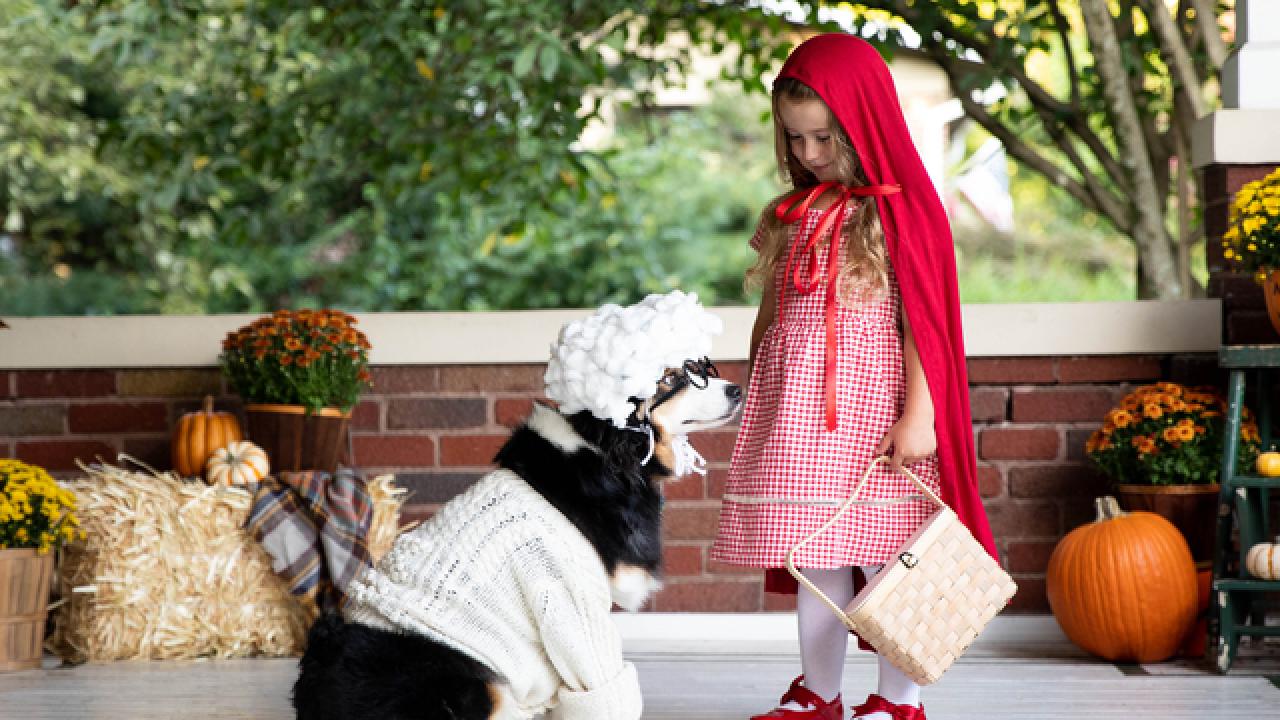 If you're anything like us, you know there's nothing cuter than kids and dogs trick-or-treating together. This Little Red Riding Hood costume is perfect for a girl and her Big Bad Wolf, and is sure to have the whole block smiling.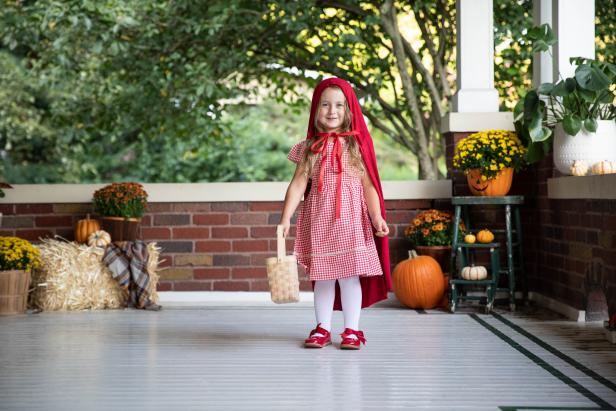 Little Girl in Little Red Riding Hood Costume
This little girl is seen wearing a DIY Little Red Riding Hood Halloween costume. The DIY costume is crafted using on yard of jersey fabric seamed using iron-on hem tape rather than thread. The no-sew option is perfect for a quick and inexpensive trick-or-treating costume.
To craft Little Red Riding Hood's namesake garment, place one yard of red jersey fabric on an iron-safe surface and fold in half. Fold back the fabric along the top edge and iron on a piece of iron hem tape (Images 1 & 2). Turn the fabric inside out to hide the seam and lay flat. Use a yardstick to measure 10 inches above the seam, then place dots every 3 inches with a marker (Images 3 & 4). At the dots, use scissors to cut small holes, then weave a piece of red ribbon through the holes to both separate the hood from the cape and hold the costume on (Image 5). Pair the hood with an adorable dress to take this look to new Halloween heights.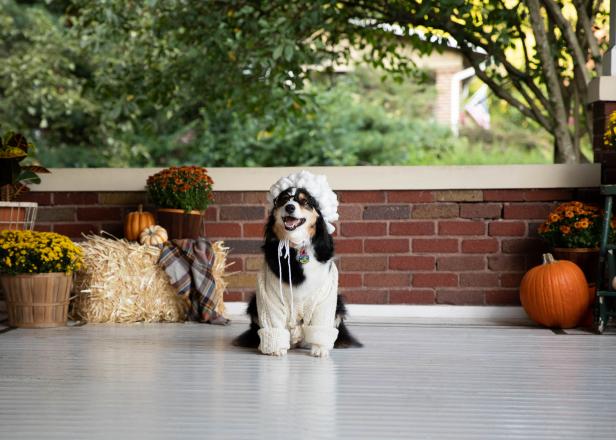 DIY Dog Costume for Big Bad Wolf Costume
This DIY dog costume is made to look like the Big Bad Wolf from Little Red Riding Hood. The costume features a shower cap with cotton balls glued on to resemble a wig, plus dog glasses and a fluffy cardigan. The costume is the perfect easy-to-make DIY dog costume.
What would Little Red Riding Hood be without a Big Bad Wolf by her side? To perfect your pup's grandma get-up, first pull out a shower cap and turn it inside out. Use a hot glue gun to cover the entirety of the cap with cotton balls, then use scissors to cut two small holes at the opening of the cap (Image 1). Thread white yarn through and tie off to hold the cap in place (Image 2). Pair this paw-some wig with a fluffy cardigan and a pair of grandma glasses (minus the glass, of course) so your four-legged friend can get on with what he or she does best: being adorable.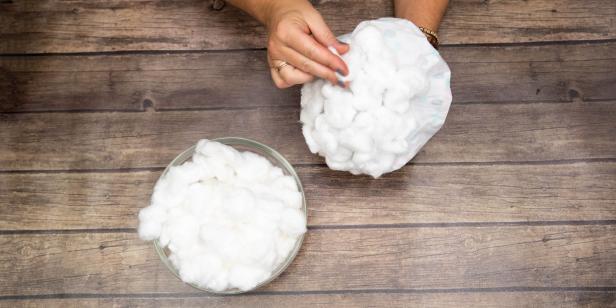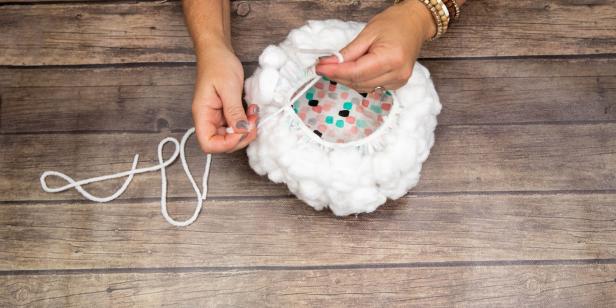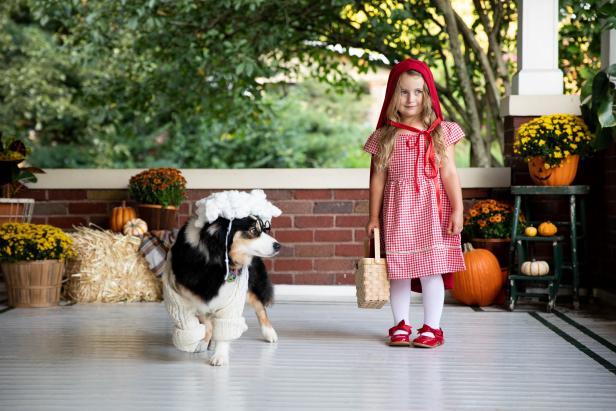 Girl and Dog Little Red Riding Hood Costumes
This girl and dog are dressed up as Little Red Riding Hood and the Big Bad Wolf. The DIY costumes are made from inexpensive, easy-to-find items and require minimal time and effort. The adorable costume is perfect for a girl and her dog to wear trick-or-treating.