Sparkling Summer Sangria Recipe
Summer's hot temps are the perfect time for devouring a bubbly and refreshing glass of sangria. Follow these simple steps for creating a vibrant cocktail that is just as delicious as it is beautiful.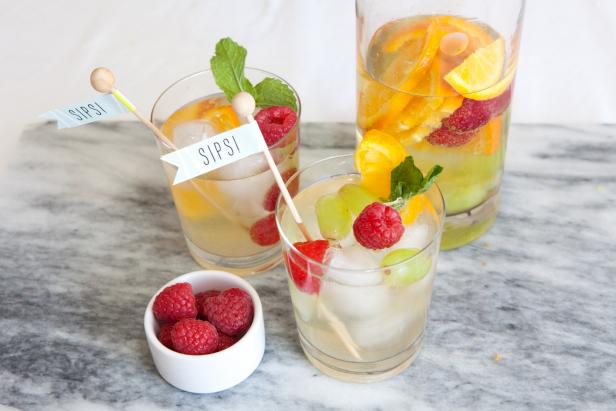 Homemade Sparkling Sangria
Ditch the fully stocked bar loaded with wine and spirits and opt for one signature cocktail such as sparkling sangria instead! This will take the pressure off the host from having to play bartender all night.
1 (750 mL) bottle white wine
1 (750 mL) bottle of prosecco, champagne or sparkling cider
1 cup raspberries
1 whole orange, sliced
1 bunch of green grapes
mint sprigs, for garnish
1: In a large pitcher, stir together white wine and fruit.
2: Chill in the refrigerator for at least 1 hour.
3: Pour mixture over ice.
4: Top with bubbly, then garnish with mint or more fruit.