These Clever Gadgets Are the Solutions to Your Home's Hard-to-Clean Spots
Who knew a magnet could be such a game-changer for cleaning?
Keep in mind: Price and stock could change after publish date, and we may make money from these affiliate links.
From shower drains to the hard-to-reach nooks and crannies of electronics, some items and spots in our homes are harder to clean than others. That's where these clever cleaning tools come in.
This slime is not a toy. It's a legitimately useful (and fun!) cleaning tool. The non-toxic, biodegradable cleaning slime picks up dirt and grime, reaching nooks and crannies a regular dust cloth won't. Use it on keyboards, camera gear, speakers, drawers, kitchen appliances, air vents and more. After picking up dirt, simply knead the slime into itself before cleaning another surface area. The slime absorbs the mess and can be used repeatedly. Replace the slime once it turns a green color indicated by a small swatch on the packaging.
Buy It
Can't reach the bottom of your wine carafe? Clean hard-to-reach parts of glasses, vases and other awkwardly-shaped containers with this genius magnetic scrubber tool from Cuisipro. Just add soap and water to the container, drop the smaller magnet inside, line up the larger magnet on the exterior and start scrubbing.
Buy It
Blinds can collect a lot of dust, but it often seems that using a traditional duster to clean blinds results in more dust particles in the air than on the duster. Dust blinds faster and more effectively with this clever handheld blind duster. The microfiber cloth covering is removable so you can easily wash in the washing machine between uses.
Buy It
Do you bring your phone into the bathroom? Then keep reading. Your phone is one of the items you touch the most throughout the day, so it's important to keep it clean. Sure you can wipe it down with a cloth, but it's difficult to reach inside the small nooks and crannies. Keep PhoneSoap on your nightstand and let the UV light kill 99.99% of bacteria from all the crevices of your phone while it also charges it. PhoneSoap's light will automatically turn off after about 10 minutes when disinfection is complete, but it will keep charging your phone all night. Due to high demand, most models of PhoneSoap are only available for pre-order, but it'll be worth the wait.
Buy It
Editor-Tested
You may be wondering how to clean your cellphone without using liquid sanitizers. The answer: UV-C light technology.
Read Our Review
Having windows professionally cleaned can get pricey. Clean windows faster with this magnetic window cleaning tool that lets you clean the interior and exterior simultaneously and reach second-story exterior windows more easily, especially if you don't have a ladder. To use, spray the area with window cleaner, open the window slightly and align the two magnets, placing the one with the string attached on the exterior. If it hits a corner or detaches, the string will prevent it from falling to the ground. Available in three magnet strengths, it's important to buy the appropriate strength based on if you'll be cleaning single- or double-glazed windows. The magnets are very strong, so be careful not to catch your fingers and keep out of reach of children.
Buy It
Drains can be hard to clean well, so a drain snake or drain weasel-like FlexiSnake will help reach all the gross hair and gunk that has accumulated in the bathtub or sink drain. This pack comes with one rotating handle and five micro-hook refill wands.
Buy It
We're sorry, there seems to be an issue playing this video. Please refresh the page or try again in a moment. If you continue to have issues, please contact us here.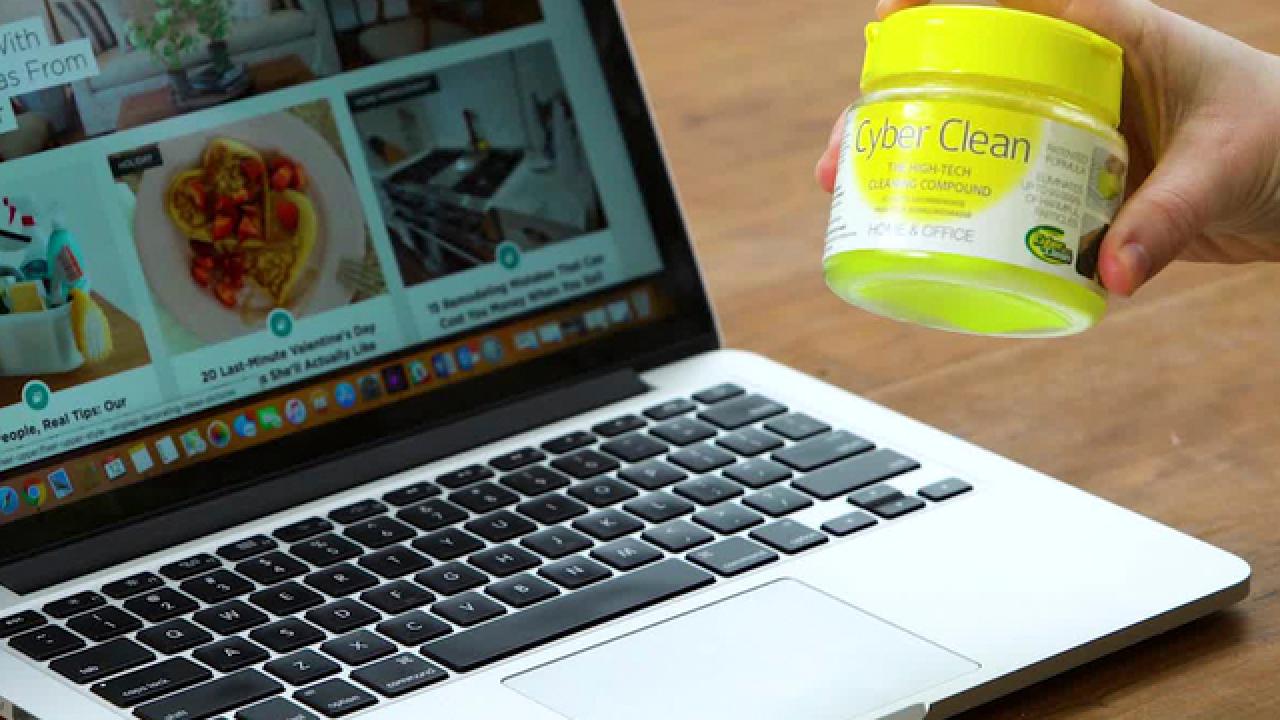 More Cleaning Tools We Love
Get ready to make your life so much easier with these cleaning tools that save you time and elbow grease.
These products will have your electronics, from cellphones to computer screens, looking shiny and new in just minutes.