3 Cool Tech Gadgets for Your Pets
We all want the best for our furry friends, and new technology is making it easier than ever to keep them healthy and happy. Spoil your pets with these products.
We're sorry, there seems to be an issue playing this video. Please refresh the page or try again in a moment. If you continue to have issues, please contact us here.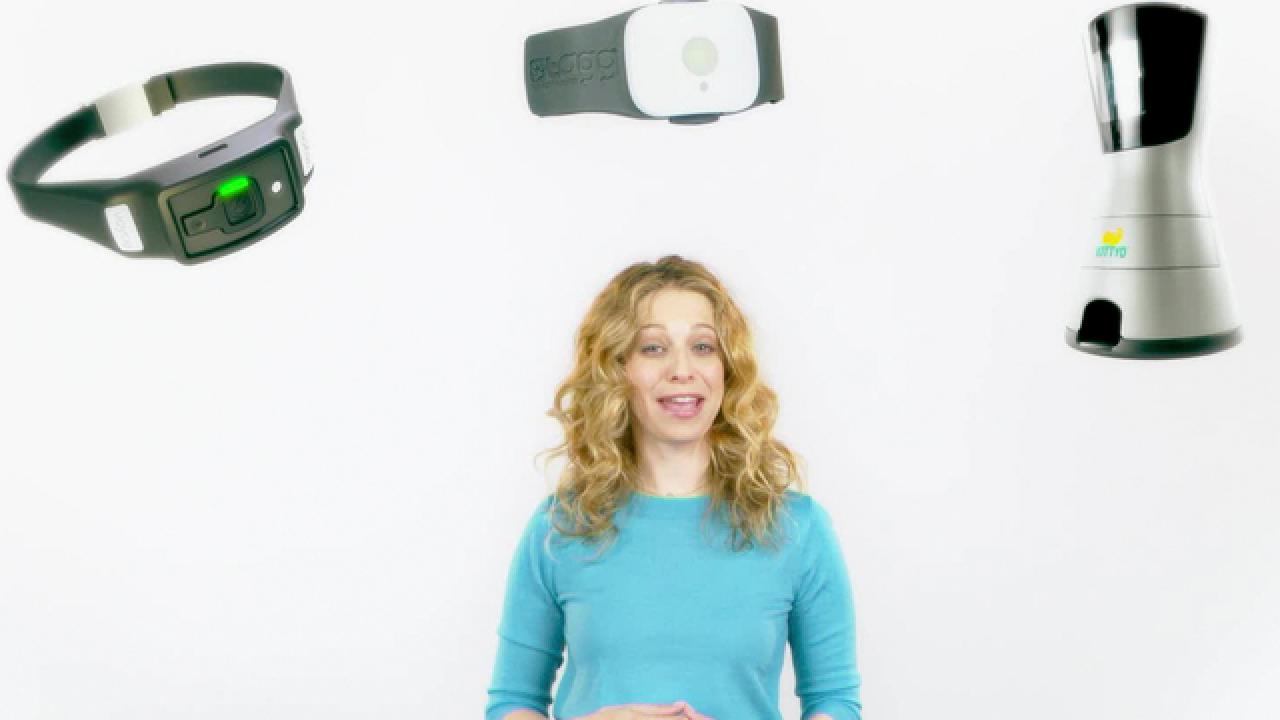 I have two human children, but for many of us our "kids" have four legs and a wagging tail. (I have one of those too, by the way.) Just because they're furry, doesn't mean we're any less concerned about them when we head out for the day. To make sure your pets are happy and healthy, you might want to employ some of these tech tools around the house. You'll get two paws up.
First, taking your dog to the vet can really stress him out, making the evaluation tricky. But he can't talk, so how else can you be sure he's feeling alright? Enter Voyce, a high-tech collar that's like hanging a vet around your dog's neck (but a lot lighter). It measures your dog's key vital signs and other wellness indicators like heart and respiratory rate when your dog is playing outside or relaxing around the house, so you can be proactive about his health. The Voyce app instantly shares the information with your vet, and you can decide whether your pooch needs to make a vet visit.
You never want to think about your dog running away or getting lost, but it does happen. Luckily the folks at Tagg have figured out a way to keep tabs on your tabby. This little device is like a GPS for your dog. Using your phone or laptop, you just create a "virtual fence" around your yard and you'll get a text, email or push notification instantly if your dog roams outside of it. If you're on the hunt for the runaway it will give you the exact coordinates and directions so you can find her before she gets into the neighbors garbage again.
Okay, now that technology has helped assure your pets are healthy and safe, what about making sure they're having fun – even when you're not around? Kittyo is like a funhouse for cats that you can operate remotely. Just open the app and activate the camera; now you can see your cat at home, speak to him and activate a laser for him to chase. Not impressive enough? You can also dispense treats, remotely.
Taking care of our pets has gone digital, and I give all these high-tech pet gadgets major tail wags.