3 Ways to Enhance Your First Apartment
Making do with a bare-bones apartment? Add a touch of luxury with these clever ideas.
We're sorry, there seems to be an issue playing this video. Please refresh the page or try again in a moment. If you continue to have issues, please contact us here.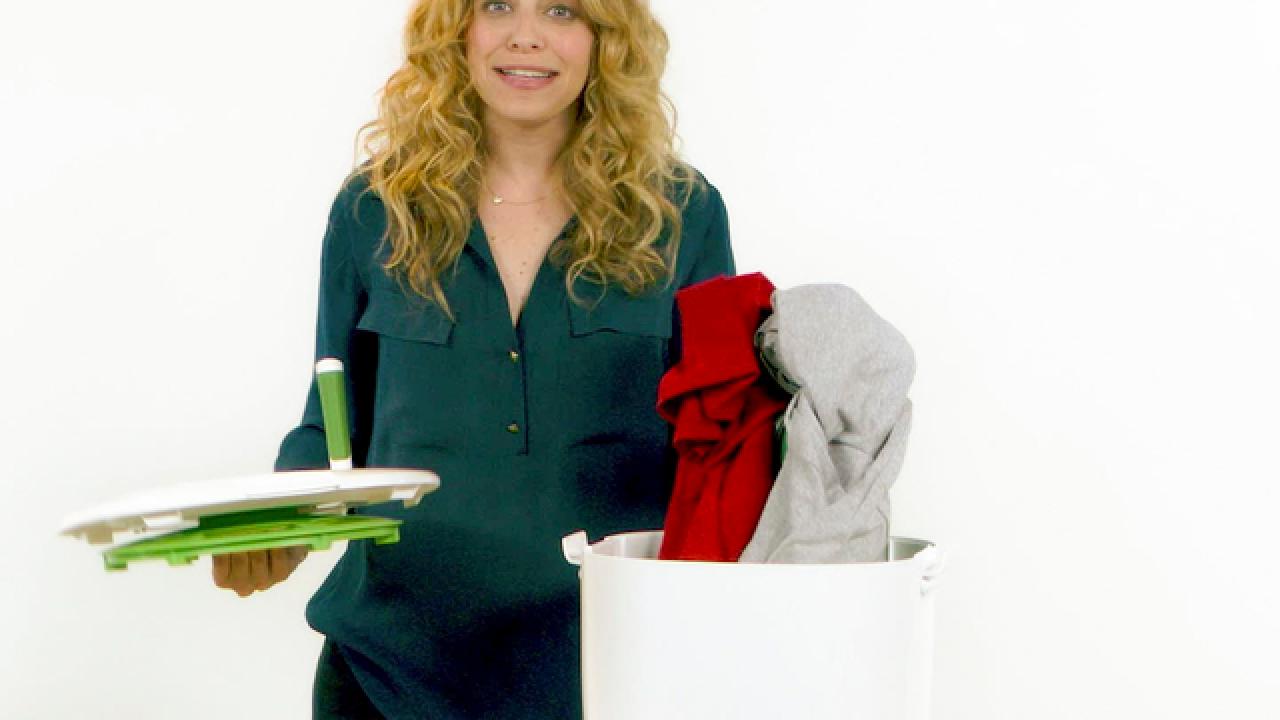 Most of us live in spaces that we wish were just a little bit bigger. But even a small home or apartment can feel expansive, thanks to some high-tech upgrades.
If you've got a super-small kitchen, chances are you've had to forgo a dishwasher to conserve some precious cabinet space, but that means that when it's time to clean up, you're on your own. Have I mentioned that doing dishes is my least favorite thing in the world? If you're cooking for a large crowd, or just want a little assistance in the dish department every now and then, you might want to try a portable dishwasher. Plop it on your kitchen counter and hook it up to the faucet, and it will clean six place settings at once. Perfect for a dinner party or when you just. Can't. Deal. With the dishes.
Sharing a laundry room with the entire apartment building is not a fun endeavor. Scouring your sofa for quarters, running up and down the elevator waiting for the cycle to finish, and coming back at the end of your cycle to see that someone else has handled your unmentionables. But without a washer and dryer of your very own, what's an apartment dweller to do? Get a Laundry Pod, that's what! It's basically a big salad spinner for up to 10 articles of clothing: Add your water and detergent, put on the lid, and then spin your stains away! When you're done with the rinse cycle, a tube spills out the water into the sink. Then spin again and hang to dry. Doing your laundry just got a lot cheaper, easier on the planet and tiny-apartment-friendly.
Now that the chores are done, I want to sit back and relax in my den by the fire. Except, I don't have a den … or a fireplace for that matter. No worry: A portable fireplace needs no hook-up to gas or chimney, because it runs on two replaceable cans of gel fuel. Hey, it's not a real fire, but it's ambiance, and you can take it anywhere, even on to your balcony.
Who says a small space needs to be small on features and good design? Maybe what your space needs is a high-tech upgrade!