Design a Smarter Home Office
Try these three high-tech products for a more efficient home workspace.
We're sorry, there seems to be an issue playing this video. Please refresh the page or try again in a moment. If you continue to have issues, please contact us here.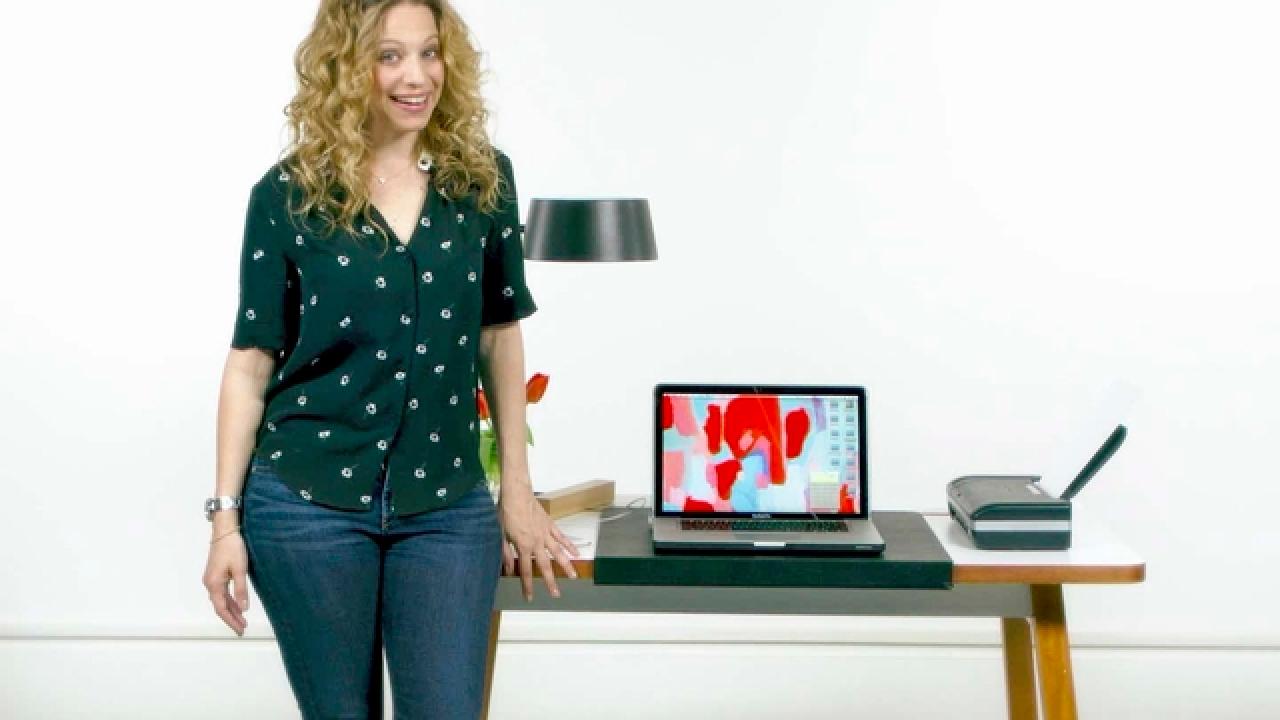 These days, you can run an entire office in the palm of your hand. But just because it's possible doesn't mean it's efficient. If you plan on getting some real work done, you'll need an office, and for many of us, that means a home office. With the right tools and set-up, you can create a space that's as efficient as it is stylish. Let's get to work on making that happen.
By the time you hook up your scanner, your printer, your monitor, your phone and your tablet, you've got a mess of cords to deal with. Is there any space left to work? Get a desk that can help you manage all that cable clutter. This desk from BlueLounge sports a stylish leather writing tray and mahogany accents, but slide out that tray and there's room for a power strip, all the cords and anything else you want to stow away. Holes by the leg allow the cords to run down one side neatly, so you can turn that mess into a streamlined situation.
Taking a conference call? You'll want a speaker so you can talk hands-free and be heard clearly. But this is your home office, so no stuffy gray system for you. This Bluetooth speaker from Native Union comes in bright colors, and is a multi-tasker: It will charge your smartphone while you're on the call, and you can use it anywhere in the house to stream music when the workday is done.
A shredder isn't sexy, but it's critical for properly disposing of sensitive documents you work with at home. Office-sized shredders are not an option (they're too big, and aesthetically … ick) so look for one that's small enough to store in a drawer, but powerful enough to make noodles of up to 5 sheets at a time. If your office is even a little bit paperless, a shredder is a major must-have.
With the right home office gadgets, your work is about to get a lot more productive … not to mention, fun!