Moss It Up: DIY Moss House Numbers
Add a little life to your front porch with the magic of moss.
We're sorry, there seems to be an issue playing this video. Please refresh the page or try again in a moment. If you continue to have issues, please contact us here.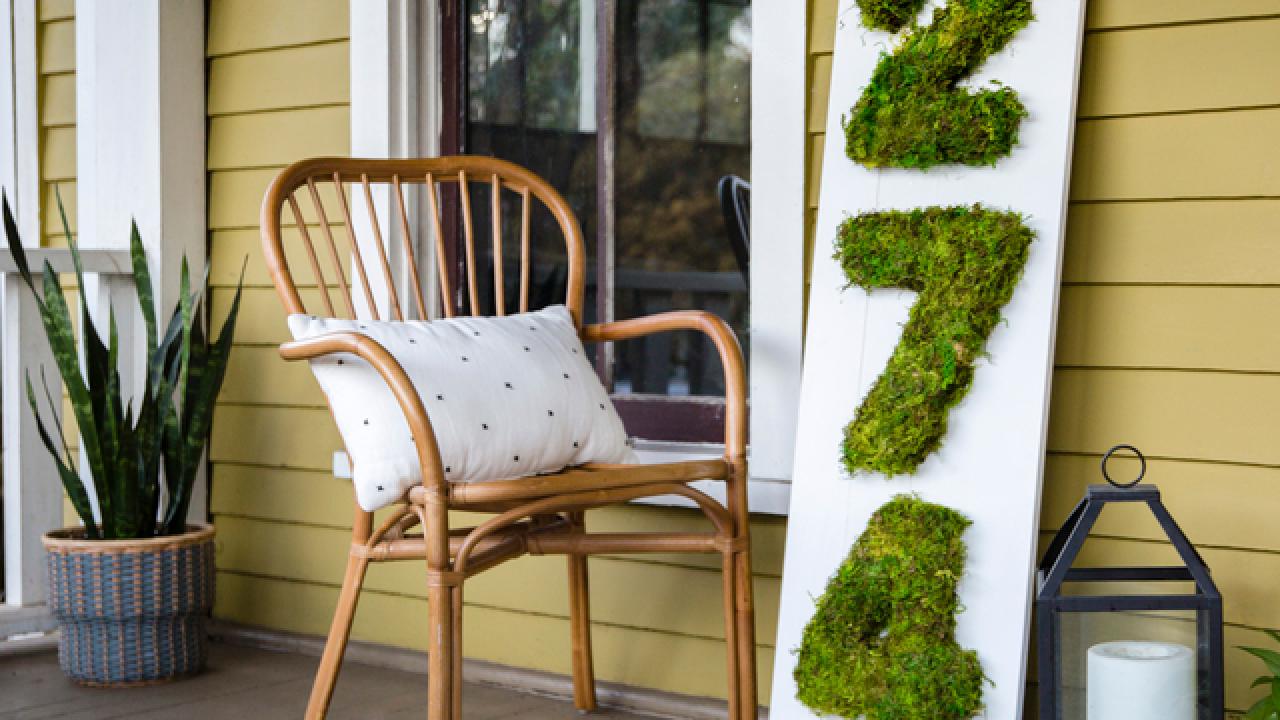 House numbers come in all shapes and sizes, but somehow all remain boring and lifeless. Bring your porch to life with big, bold and beautiful moss house numbers.
large chipboard house numbers
spray waterproof sealer
dark green spray paint
hot glue
craft moss
(4) 1x4 x 36" pine boards
(2) 1x2 x 14" pine boards
drill + bit
(8) 1-1/4" wood screws
white spray paint
indoor/outdoor silicone adhesive
Begin by spraying an even layer of waterproofing sealer on the chipboard numbers. Once dry, spray the numbers with a dark green spray paint and allow to dry once more.
Once the paint has dried, attach the moss liberally to the front and sides of your numbers using hot glue. Set to the side to dry.
To create the base for the numbers, simply line the four 1x4s beside each other and secure together with the two 1x2s and wood screws. Pre-drill the holes to prevent splitting, but make sure not to go all the way through! Finish off with a coat of white paint for a polished look.
Secure the numbers using indoor/outdoor silicone adhesive. Don't skimp on the glue. Wipe off any stray moss and sit back and admire your handy work!