How to Paint Ombré Baskets
Follow these steps from HGTV Magazine to create this fun DIY painting project.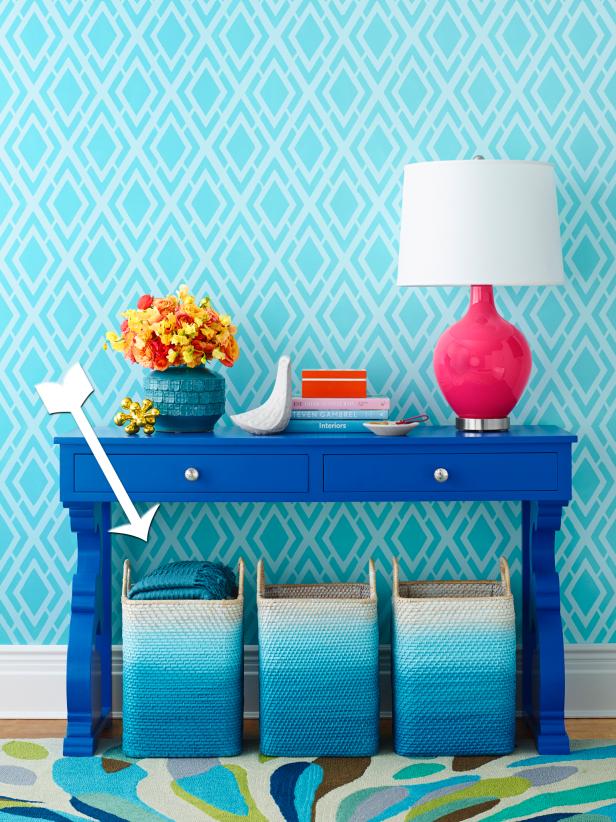 How to Spray Paint Blue Ombre Baskets
HGTV Magazine shares this how-to exclusively online
David A. Land (Styled by Matthew Gleason)
spray paint (in various light-to-dark shades)
Working from the top down, divide the basket into four equal parts, lightly marking each section with a pencil.
On one side of the basket, spray-paint the second section from the top with the lightest color of spray paint. You can let the paint overlap into the next section a little—that will help give the basket an ombré look.
Letting the paint overlap a little each time, repeat, using a darker color of spray paint on the section below the first and an even darker color on the bottom section.
Repeat steps 2 and 3 on each side of the basket.