How to Paint Decorative Boxes
Follow these steps from HGTV Magazine to create this fun DIY painting project.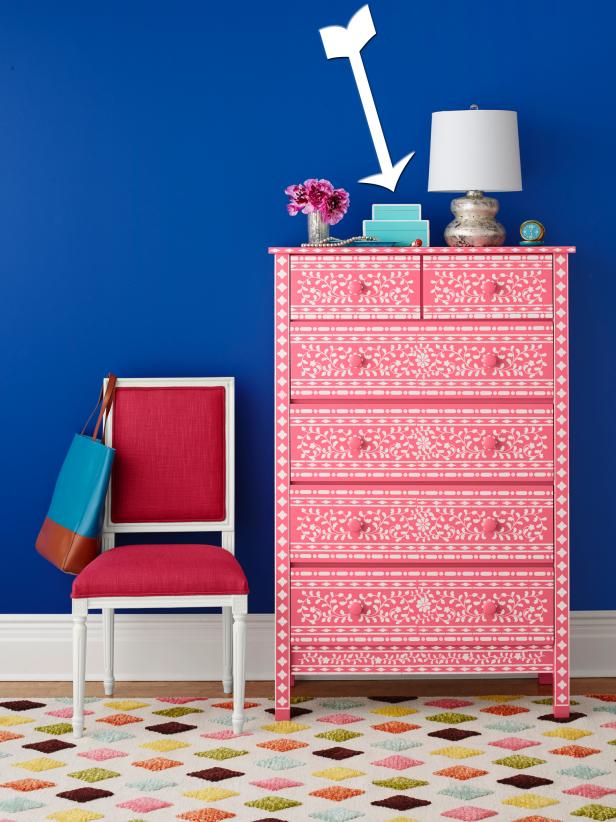 How to Paint Decorative Boxes
HGTV Magazine shares this how to exclusively online
David A. Land (Styled by Matthew Gleason)
sand paper or sanding block
box paint
tack cloth
primer
detail paintbrush
high-gloss white crafts paint
masking tape
spray lacquer
clear acrylic sealer (optional)
Lightly sand unpainted wood boxes with hinged lids. Wipe them clean with a tack cloth.
Prime the boxes and let dry.
Using a detail paintbrush and high-gloss white crafts paint, paint a stripe that's a little wider than 1/4 inch along the edges of each box (it's OK if the stripe is a little messy, as you'll be taping it off in the next step and using a darker spray paint that will hide any slipups). Let dry.
Carefully tape over the stripes with 1/4-inch-wide masking tape. Spray each box with three or four coats of spray lacquer, letting dry between coats. Let dry fully, then peel off the tape. For extra shine, coat the boxes with a clear acrylic sealer.