How to Make DIY Felt Ball Coasters
Follow the steps below to make this blogger DIY project featured in HGTV Magazine.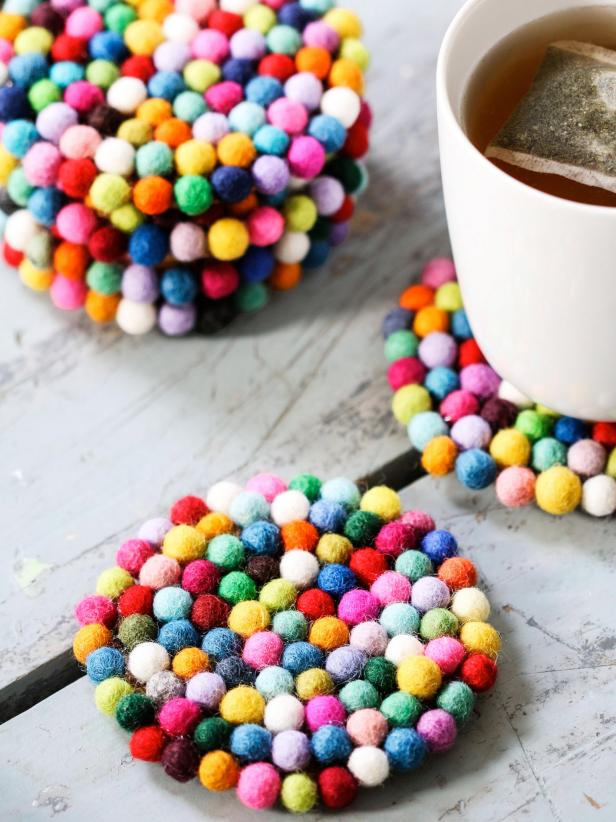 Blogger DIY Felt Ball Coasters
HGTV Magazine shares inspiring (and easy!) DIY projects from beloved design blogs. Don't glue on all the balls at once. Do a few, let dry, then repeat.
1. Using a heavy-duty glue like E6000, adhere one felt ball to the center of a cork coaster.
2. Working outward from the center, attach more felt balls, gluing them on until the entire coaster is filled. You'll need 90 to 100 balls per coaster. Let dry.