Crafting With Concrete: Easy DIY Leaf Bowls
These swoon-worthy concrete leaf bowls are giving us serious #CraftGoals.
We're sorry, there seems to be an issue playing this video. Please refresh the page or try again in a moment. If you continue to have issues, please contact us here.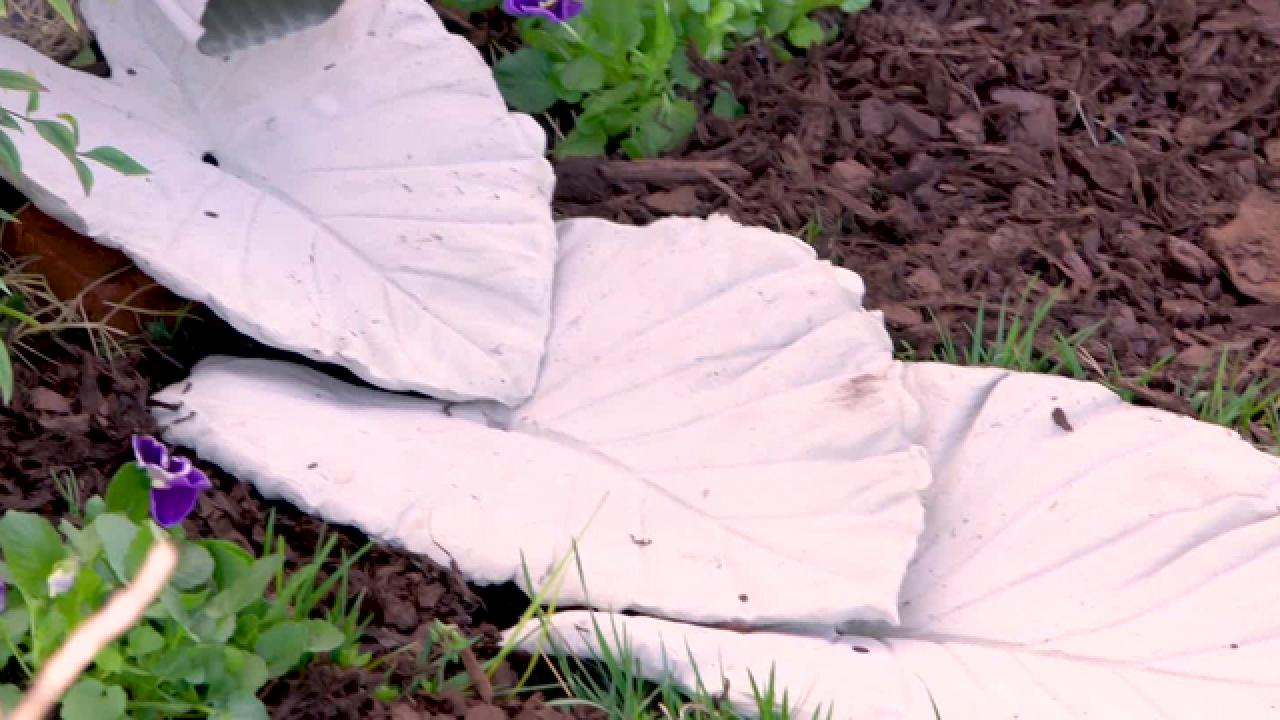 A classic for a reason, concrete leaves are a common-place addition to many gardens, adding a solid path and a beautiful accessory in one. Now, we're swooning over concrete leaf bowls that are even more versatile than their flattened counterparts. Let's just say this classic craft is turning over a new leaf.
large, textured leaf
shallow box
sand
spray bottle + water
garbage bag
bucket
quick-drying cement
stir stick
cooking spray
plastic gloves
felt pads (optional)
To make things easy, use a shallow box to keep your working space contained. A cheap, unused cat litter pan is a great option. Pour in several inches of sand, and begin forming a mound that will create the depth of your bowl. Place your leaf on top of the sand to be sure you have a good shape. (Note: You'll want a large leaf that has pronounced veining. The more veining, the more texture for your finished product.) Remove the leaf, and spray the sand with water to hold it in place.
Next, cut open a garbage bag, and lay it across the sand. Spritz the bag with cooking spray, and place the leaf on top with the veins facing up. Cover the leaf in a light coating of cooking spray as well to prevent it from sticking to the dried concrete. Once you are sure you're ready to start, mix your quick-drying cement. This stuff holds up to its name, so it's important you're all set to start laying it out before you mix it up. For a leaf this size, you'll need about 4-6 cups of cement. Mix according to the bag instructions.
Slip into those disposable gloves, and get ready for the fun part. Starting in the middle of the leaf, begin applying your cement mix. The thickness is up to you, but ours is about 1/2-inch thick. If your cement mix is too runny to easily handle and shape over your leaf, mix in more cement until to you get the desired consistency. Once you've covered the entire leaf, leave it to dry overnight.
Layer several leaves in multiple sizes for the concrete splash block of your dreams. Or, for an adorable indoor addition, add stick-on felt pads to prevent scratches on furniture. The options are plentiful for this simple DIY.