DIY Leather and Wood Sofa Arm Table
Say goodbye to spilled snacks and lost remotes with this easy DIY sofa arm table.
We're sorry, there seems to be an issue playing this video. Please refresh the page or try again in a moment. If you continue to have issues, please contact us here.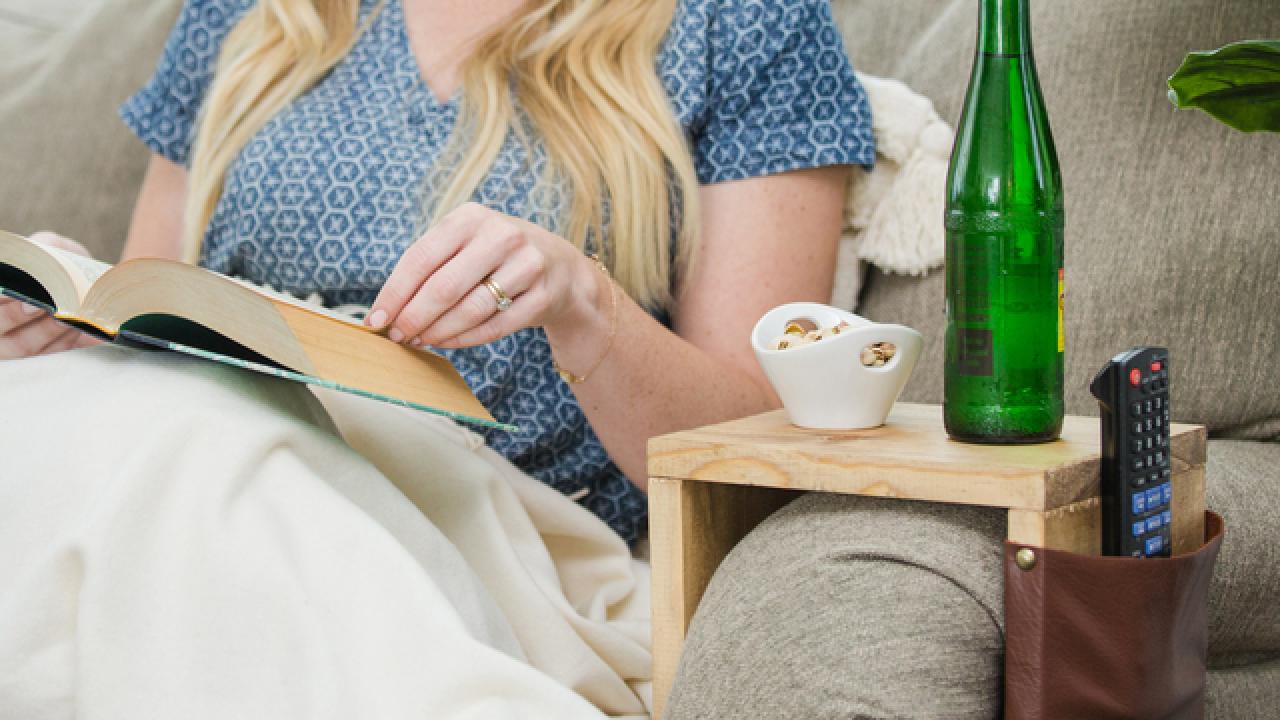 Whether you're lacking the space for an end table or just want to style your space a little differently, this sofa arm table is the perfect solution. No more getting stuck on the end of the couch with nowhere to put your drink or snacks and, best of all, no more searching for the remote deep within the abyss that is the couch crack.
Start by gluing each 6-inch board to the edges of the 9-inch board. The end grain of the 6-inch boards should be pressed against the side of the 9-inch board and glued and clamped in place. Once the glue has dried, remove the clamps and stain the wood with your desired stain and allow to dry.
Note: While a 9-inch board worked perfectly for our sofa, you will need to measure the top of your sofa to determine the best length to custom fit your needs.
Attach Leather Piece + Complete
Cut a leather piece to 10 inches by 7 inches. Place the leather with the rough side facing up and set the wooden frame on top of it. Fold the leather over the bottom of the frame and staple into place. Repeat on the sides tucking the excess within the folded over piece before stapling. Finish the look off by adding an upholstery tack to the top of each side of the leather. This will help the leather to stay open for ease of use and add a beautiful touch!