Design a Puffy Paint Textured Notebook Cover
This craft is one of the most oddly satisfying things you'll do today.
If you love watching paint pouring, the sound of soap cutting or were a fan of fidget spinners, then you'll love this textured notebook cover. All you need is a notebook and puffy paint, and you can make a dotted notebook cover that's amazingly satisfying to run your fingers over.
We're sorry, there seems to be an issue playing this video. Please refresh the page or try again in a moment. If you continue to have issues, please contact us here.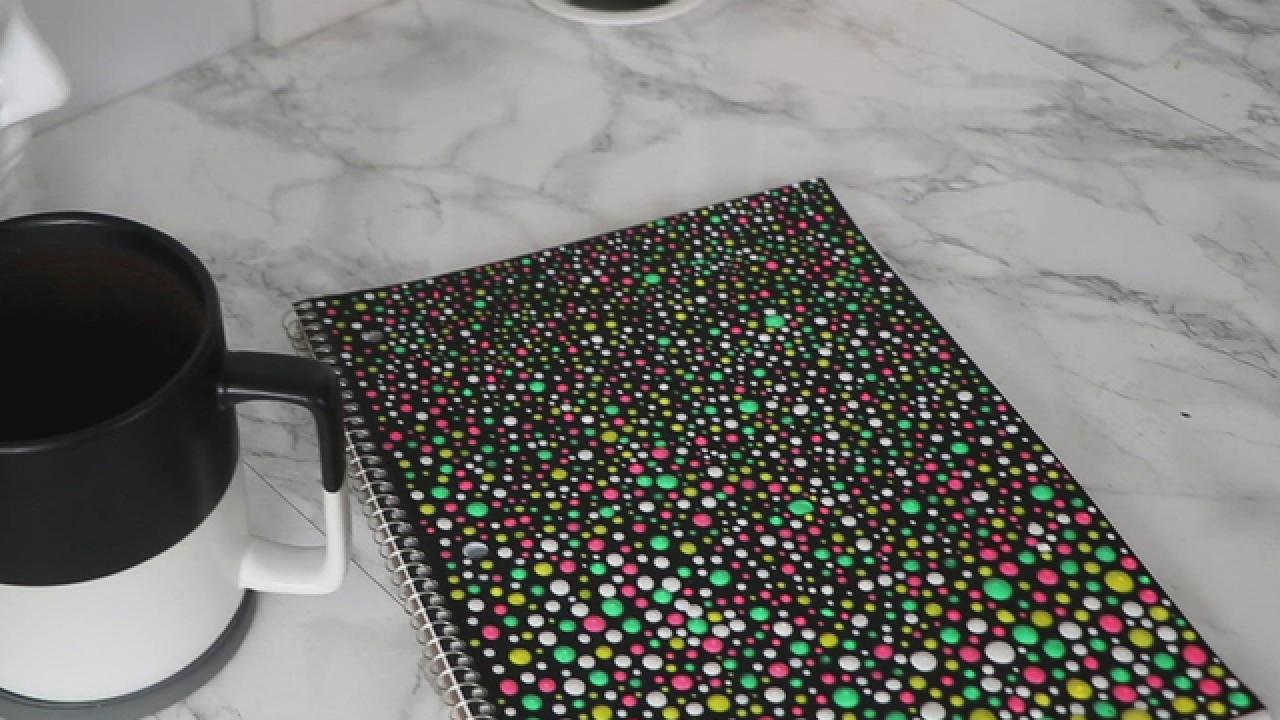 If necessary, paint the front of your notebook with acrylic paint to cover any existing designs.
Use puffy paint to add dots all over the notebook cover. Squeeze the puffy paint tube gently to make smaller dots (Image 1), and increase the pressure to make bigger dots (Image 2). Feel free to use as many colors as you like and make any design you want until the entire notebook is covered (Image 2 + 3).
Let dry completely (Image 1). Once dry, the puffy paint dots make a nice texture to run your hands over while working or studying (Image 2).
Use this method to add dots to any notebooks you have, working around the existing design elements if needed (Image 1 + 2). Experiment with different designs you can make on different types of notebooks.
Make every day a party with these colorful confetti decorating projects.
The Crafty Lumberjacks join Karen Kavett to create seasonal notebooks.
Customize plain pocket notebooks with a trendy constellation motif.