DIY Easter Egg Bunny Gnomes
It's time to hop into some spring crafting. Use everyday craft materials and a sheet of moss to turn a plain paper mache egg into an adorable Easter Bunny gnome.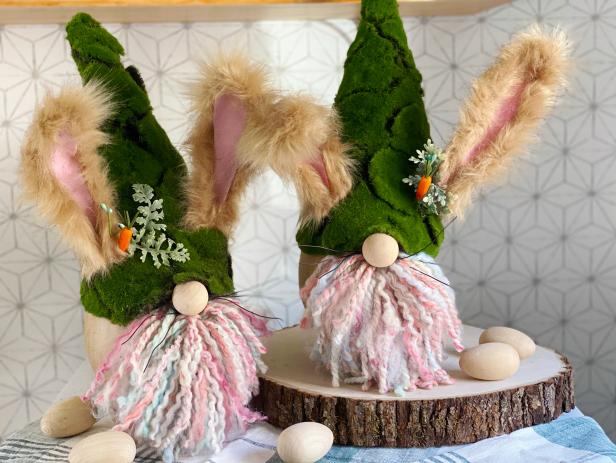 Finish the Look
Cut miniature faux floral accessories into smaller pieces and glue them onto the hat. Bend it's ears, fluff and trim it's beard to finish the look! Tip: If the egg does not stand, because of the weight of the features or it does not have a flat bottom, glue on a wood slice for a base.