9 Design Tricks We Learned From Joanna Gaines
So, you're a 'Fixer Upper' fan? So are we, and we've rounded up the top 9 design tricks from co-host Joanna Gaines.
As Fixer Upper fans, we can only dream of Chip and Joanna Gaines helping us find houses to transform into rustic, modern beauties we can call home. But until we start packing our bags for Waco, Texas, our plan? Channel Joanna's style for a Fixer Upper-inspired interior.
I've rounded up my favorite 8 design tricks I've learned from Joanna from watching countless episodes (and I mean countless). Try some or all of them to get that farmhouse-chic look Joanna would be proud of!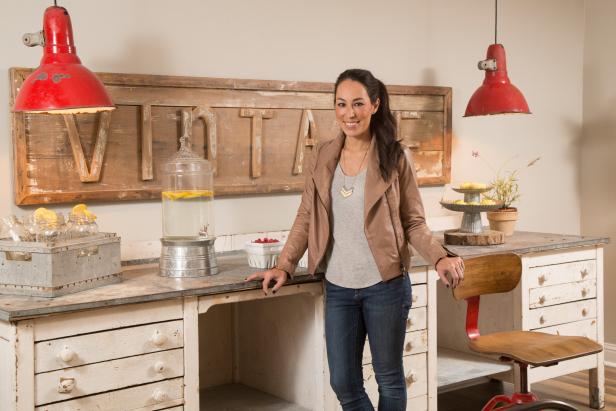 Joanna Gaines
Portrait of Fixer Upper co-host Joanna Gaines in the dining/crafting room at the Gulley home.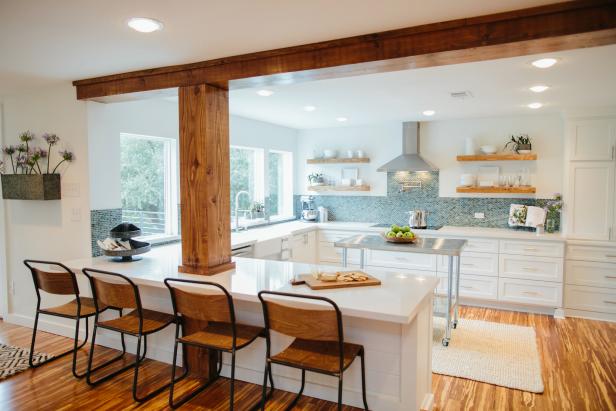 Kitchen, AFTER
Wood wrapped support beams provide a welcome contrast with the kitchen's white cabinets and light granite countertops
Joanna's motto: When in doubt, open up the space. Open concept spaces allow one space to flow into the other, making every square foot more usable. To add both form and function, she brings in in elements that serve a purpose that will also add a design punch against a neutral backdrop, such as a pot filler over the stove.
Bring in Dramatic Lighting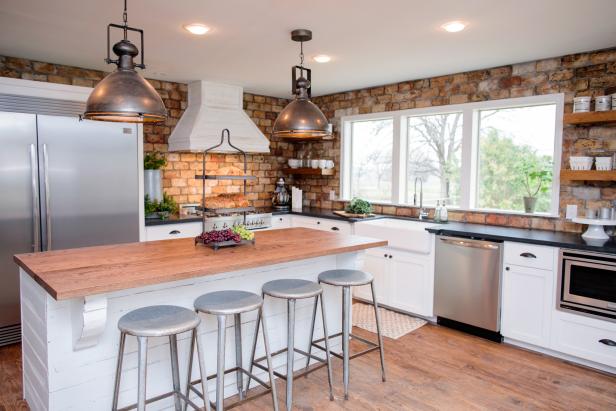 Industrial Light Fixtures
The kitchen in the King home has been completely transformed and repositioned. Some of the key elements of the kitchen are the open shelves, the black granite countertops, the brick backsplash, a vent hood, stainless steel appliances, industrial light fixtures and a custom island, as seen on Fixer Upper.
If you have it in your budget, incorporate layers of lighting. In this kitchen, subtle can lighting adds a base level of light, while copper pendants add task lighting that doubles as a focal point.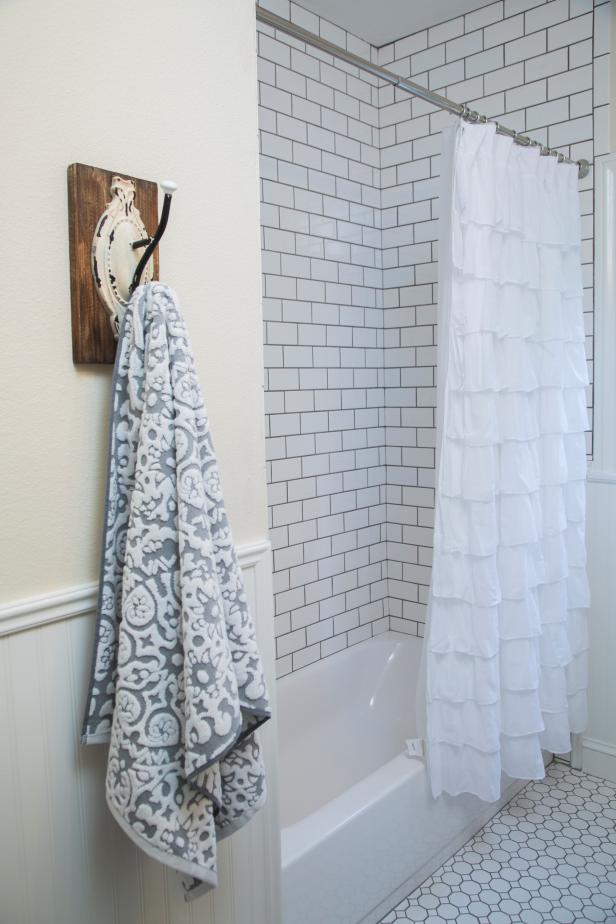 Traditional Tile Bathroom
The bathroom walls were painted light yellow with white beaded board wainscoting. New tile floors in a traditional pattern adds to the character of the room and a subway tile bathtub and shower were installed. A gray and white patterned towel hangs on a rustic hook.
We all know by now that Chip and Joanna's staple colors are whites and other neutrals — but these spaces are by no means boring! Joanna loves to bring in color in unexpected ways, like gray grout against white subway tiles in this bathroom.
Outline Doors and Windows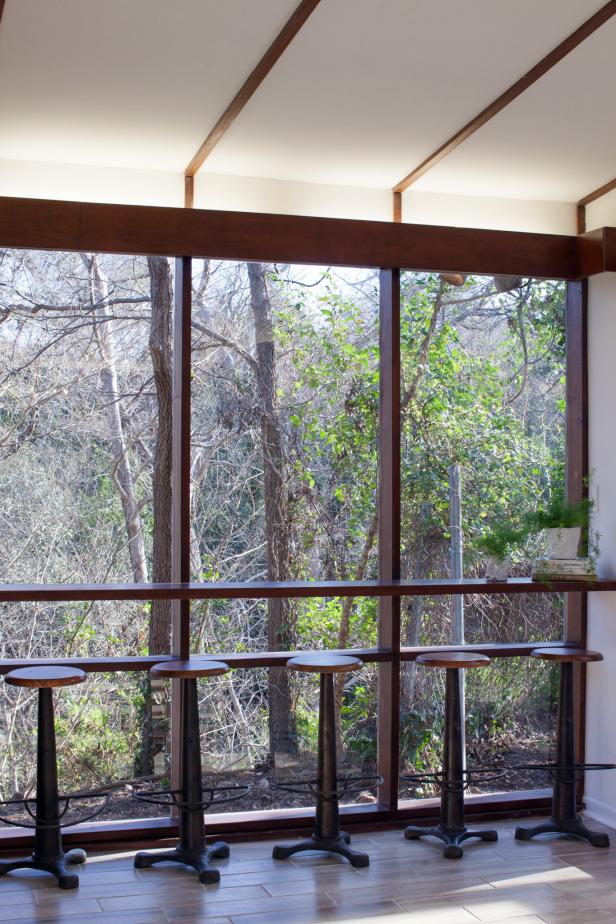 Coffee Nook in Barrett Home
As seen on Fixer Upper, a coffee nook sits in the Barrett's newly designed modern home.
Many of the homes Chip and Joanna renovate are surrounded with beautiful scenery. To take advantage of these surroundings, they highlight doors and windows with natural wood trim. Copy the look at home to embrace your view.