How to Compost if You Live in an Apartment
Even if you don't have a big backyard—or a yard at all—it's possible for you to compost. Here's how to get started.
Keep in mind: Price and stock could change after publish date, and we may make money from these links.
While trash and recycling are picked up at your house, most cities don't ask, require or even suggest their residents separate food scraps and biodegradable materials from garbage.
Since it's not already built into what we do every day, composting can be mystifying. What can you compost, and what should go in the trash? How do you do it? Where do you do it? And if you live in an apartment, you might wonder if it's possible at all.
But thankfully, it is. Cities are increasingly offering composting programs, like in San Francisco and Boulder, Colorado, where compost is picked up alongside trash and recycling. Even if your local government doesn't run one on their own, it's likely there's a nonprofit or company near you that can help. Compost dropoff programs also exist in major cities like New York, Los Angeles and Chicago, where you can regularly bring your bucket 'o food scraps to be turned into nutrient-rich soil to support community gardening programs.
Where to Start: Find out where to bring compost.
If you want to compost to divert waste from landfills, start by running a quick Google search for "how to compost in [your city]." You're likely to find a ton of resources about what programs already exist near you. If your search turns up empty, try asking your apartment complex to help you find a way to do it. If you can get other residents on board with this request, you'll have an easier time getting your management company to listen.
If you get the right compost container, like one with charcoal filter inserts, it shouldn't stink up your kitchen. Especially if you dispose of your compost regularly, before scraps start to rot. If you keep your trash can in a cabinet, you could put your bin in there alongside it if you prefer. The key is to make sure it serves as a visual reminder so you can quickly break your old habits of tossing food waste in the trash.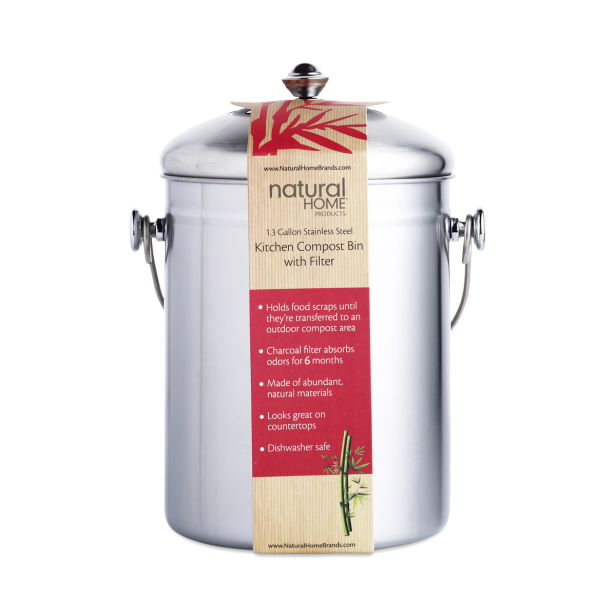 A countertop compost bin like this one is a great visual reminder to toss your scraps into the compost can rather than the trash. Charcoal filters help keep odors contained within the can so your kitchen doesn't reek.

BUY IT: Thrive Market, $26.99
Buy It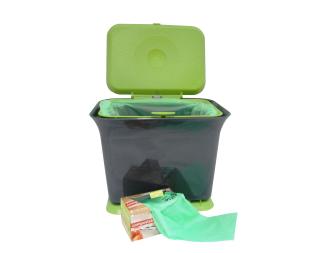 These miniature compost bins fit on counters, tabletops and underneath cabinets.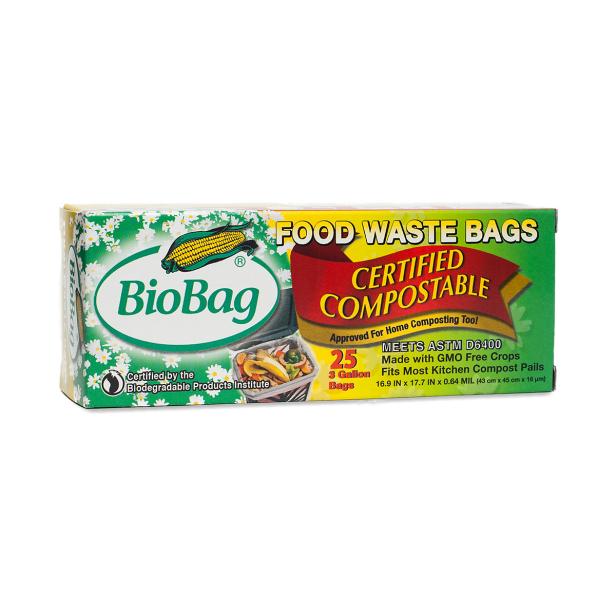 If you need to transport your compost and can't just dump it into a bin on your curb, use biodegradable compost bin liners. BioBags biodegrade fairly quickly, as opposed to plastic bags that will take centuries to disintegrate.

BUY IT: Thrive Market, $3.99
Buy It
Know What You Can Compost
Before you begin, you'll want to check what's accepted by the facility you're using to take your compost. Some allow all food-based waste, including meat and bones, while others may want to stick to plant-based food scraps only. Make a list of what you can and can't put in your bin and keep it on your countertop until you've gotten the hang of it.
Get more tips
Will It Compost?
01:38
From coffee grounds to newspaper, find out these essentials will compost.
If you're bringing scraps somewhere, it couldn't be easier than just remembering to separate food waste from garbage. You don't have to worry about keeping worms alive, turning your compost pile, and making sure it's all working well.
If you have a small patio, porch, or balcony where you can grow plants, it might actually make sense for you to make your own compost rather than bringing your food scraps elsewhere. This attractive worm farm (yep, you read that right) can live on your countertop and process about two pounds of food waste every week. You can then scoop out the worm castings and feed them to your plants.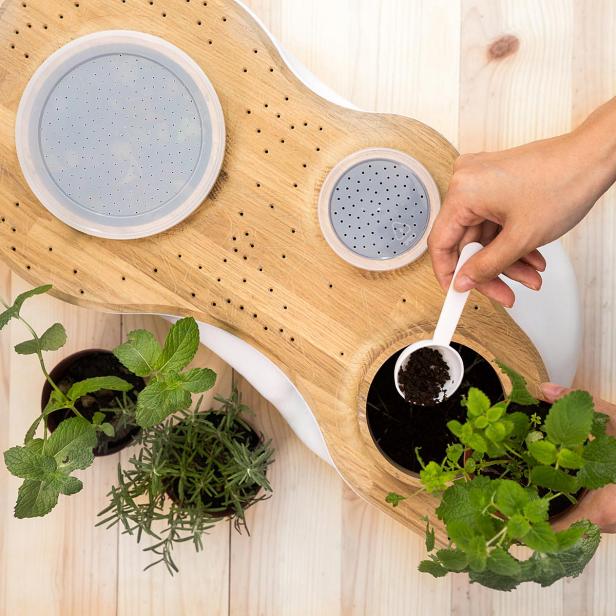 This worm farm is made from recycled plastic and cork. It's designed to make the ideal living situation for a family of worms (who aren't included) so you can easily create your own compost at home. Uncommon Goods claims it's odorless, which should help with the initial "yuck" factor of housing a worm farm in your house.

BUY IT: UncommonGoods, $199
Buy It