25 Garden Tools and Essentials for Year-Round Care
When you're ready to grow, use our shopping list to find great garden tools, gear and more.
Keep in mind: Price and stock could change after publish date, and we may make money from these affiliate links.
Spring is many garden aficionados' favorite time of year. It's when everything comes alive again, and you can plan a new garden or regrow plants that have hibernated during winter. But what about fall? Maybe you can't have as much fun in your yard and garden when the weather grows chilly. But one way you can still enjoy fall in the garden is with an array of tools that will help you tame your wild and woolly outdoorscape into something pruned and proper.
If you're itching to get your outdoor garden in tip-top shape, make sure you have the tools to get the job done efficiently and correctly. We've rounded up our favorite garden tools — for spring, fall and beyond — that'll help you create the garden of your dreams.
EXPERT TIPS
Gardening expert Kelly Smith-Trimble answers frequently asked questions about growing, maintaining and enjoying a home vegetable garden.
Your knees will quickly let you know that becoming a gardening aficionado is no joke. There's no way to avoid spending time on the ground when you're tending to your garden, but you may as well be comfortable while you do it. This foldable, padded stool works as both a kneeler and a seat and will quickly become one of your most-loved gardening necessities.
Buy It
The Burro Buddy, a garden tray that sits over your wheelbarrow, organizes all your garden tools in one easily-accessible place. It features long-handled tool holders, short-handled tool holders, a drink holder and even a water-resistant compartment to keep your cellphone safe. It prevents you from running back and forth to move items around the garden, so you can focus on what you love best — digging and planting.
Buy It
If your landscape requires heavy-duty labor, a steel cart is a must. This cart carries up to 1,000 pounds and can easily convert into a flatbed cart with its removable sides. You can even attach the handle to a riding mower or ATV to make gardening and landscaping much less labor-intensive.
Buy It
A watering can with two handles — one fixed and one hinged — eases the strain on your wrists and helps you give thirsty plants a quick sprinkle or a big gulp. This can has an offset filling hole, so it's easy to fill from a faucet or garden hose. It holds 2.6 gallons and has a rotating spout to help control the flow.
Buy It
Just as the sun takes a toll on unprotected skin, it can damage your garden hose, too. Hoses left in the yard eventually become brittle and prone to kinking, so when you try to water your plants, you have to wrestle them back into shape. Flexzilla's hose is made from a hybrid polymer that stays flat and flexible and coils easily for storage.
Buy It
Don't blast your fragile plants with a hard stream of water. A misting nozzle that attaches to the end of your hose is perfect for seedlings, orchids and air plants like tillandsias. It's also great for raising the humidity around other plants.
Buy It
We're sorry, there seems to be an issue playing this video. Please refresh the page or try again in a moment. If you continue to have issues, please contact us here.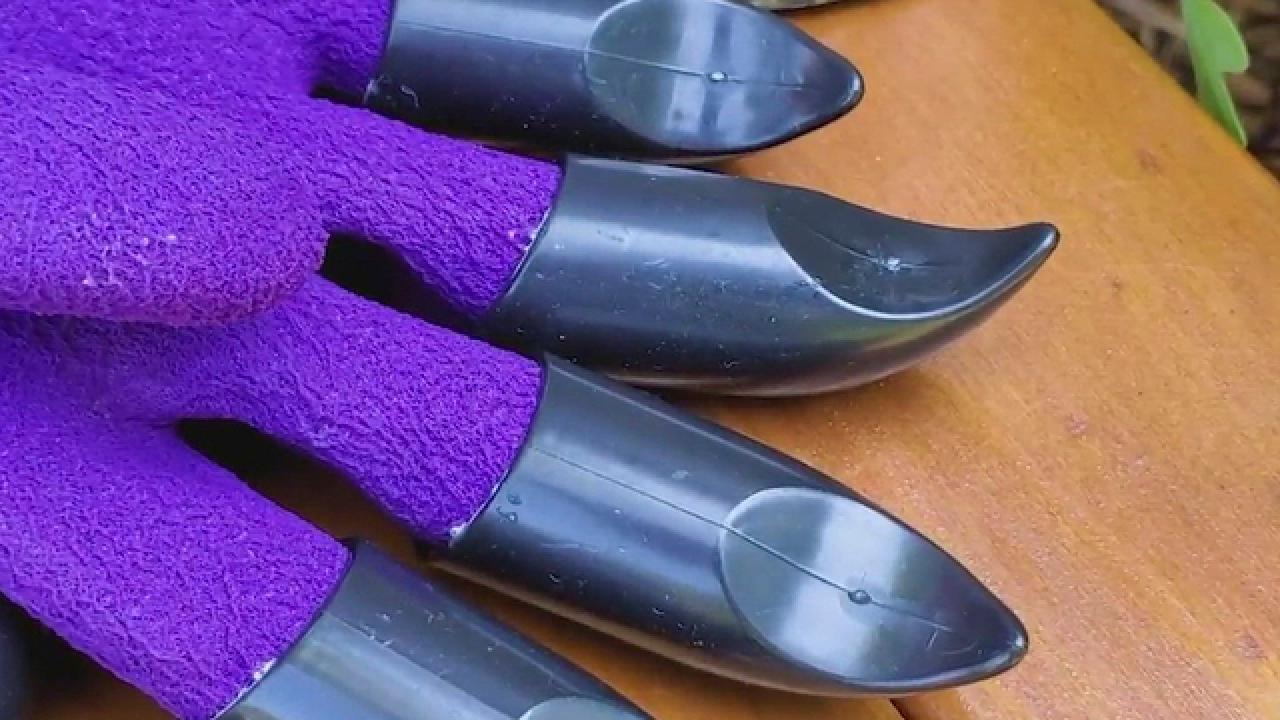 More Gardening Must-Haves