Save Your Seats With a DIY Washable Dog Car Seat Cover
Free your car from dirty pawprints all while making your four-legged friend's ride a lot more comfortable.
We're sorry, there seems to be an issue playing this video. Please refresh the page or try again in a moment. If you continue to have issues, please contact us here.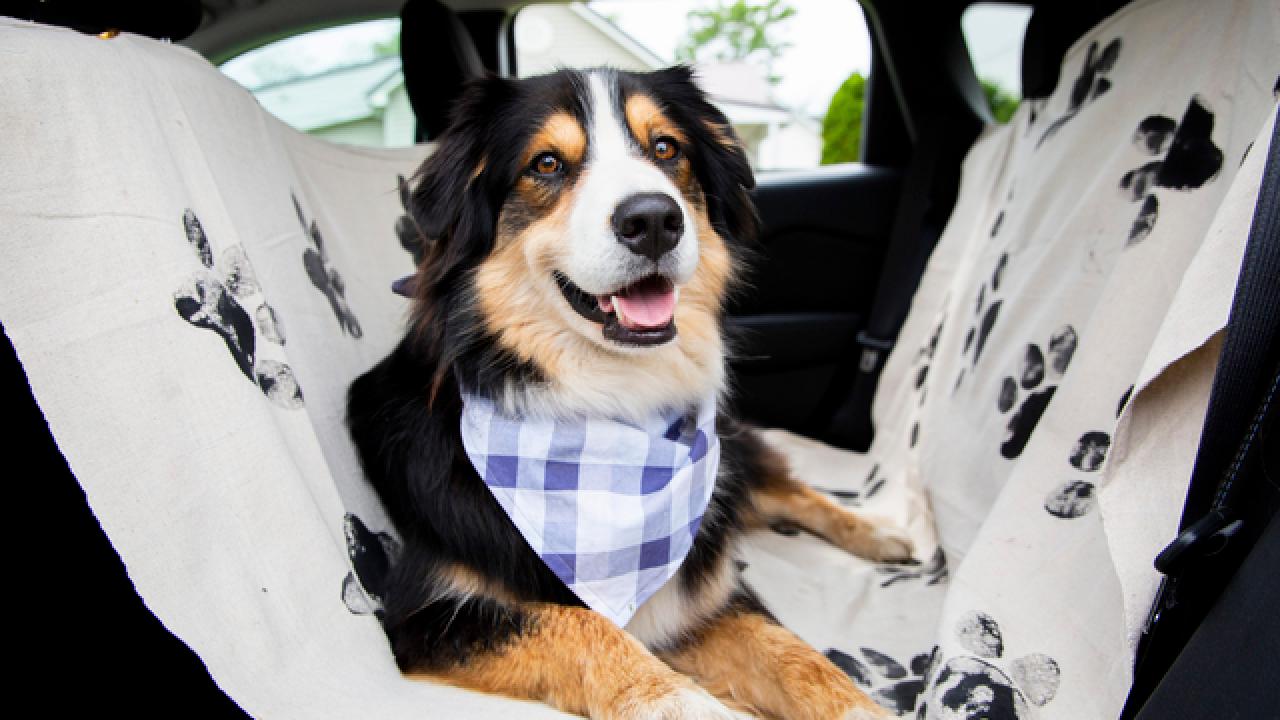 If you own a dog, odds are the interior of your car makes that fact pretty obvious. Fur on the carpet, paw prints on the seat and an unexplainable amount of dirt and grass all over your backseat. The only way to avoid these dog ownership side effects is to spend an arm and a leg on one of those fancy car seat covers — until now.
4' -x- 5' canvas drop cloth
measuring tape
pen
grommet kit
hammer
scrap piece of wood
nylon strapping
side-release buckles
household sponge
scissors
fabric paint
Start by measuring, marking and adding your grommets to the canvas. Measure 8 inches and 15 inches from the corner on the short side and place a grommet at each mark. Repeat on the remaining three corners.
When adding your strapping, you don't need a certain measurement, just enough be able to tighten and loosen as needed. Slide a piece of nylon through each set of two grommets and add the side-release buckles once threaded through.
Finish Off With Paw "Prints"
Easily up the cuteness factor of your new seat cover by adding stamped pawprints. Just cut a dish sponge into a large paw pad shape and a small digital pad (aka doggie toe) shape. Use fabric paint to stamp the shape in place. Just like that, your car seats are safe and clean, and you still have money for gas!