How to Make a Fun Backseat Organizer for Kids
Getting ready for a road trip? Keep kids content in the car with this backseat organizer that holds all the basics, plus a whole lot more.
24" x 48" fabric remnant
white duct tape
washi tape
hook-and-loop tape
scissors
measuring tape
clear, vinyl shoe organizer
colorful zipper pouches
ribbon
Determine the desired size of the organizer, then measure the fabric and cut out. We chose a 24-by-48-inch panel to fit a standard minivan's driver's seat.
To give the fabric a clean, finished look and keep it from unraveling, wrap the cut ends of the fabric with white duct tape.
Embellish With Washi Tape
To give the organizer a playful vibe, dress up the edges with patterned washi tape.
To hang the organizer on the back of the seat, add grommets along the top of the panel. Trim the grommeted strip off a vinyl shoe organizer (Image A), then add a bead of hot glue to the strip (Image B). Next, secure it to the top of the fabric panel, adding duct tape along the back (Image C, D) for extra strength.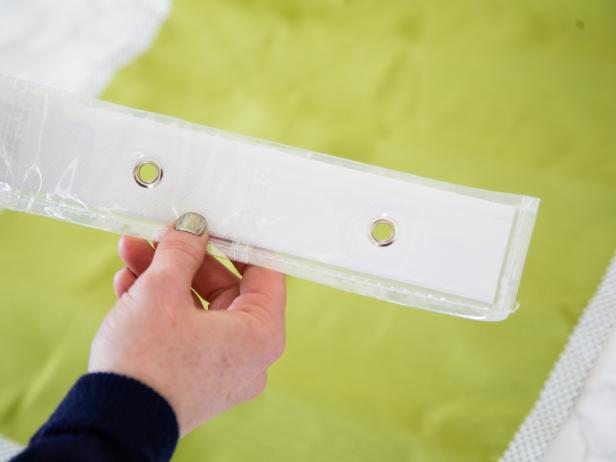 Flynnside Out Productions
Image A
Flynnside Out Productions
Image B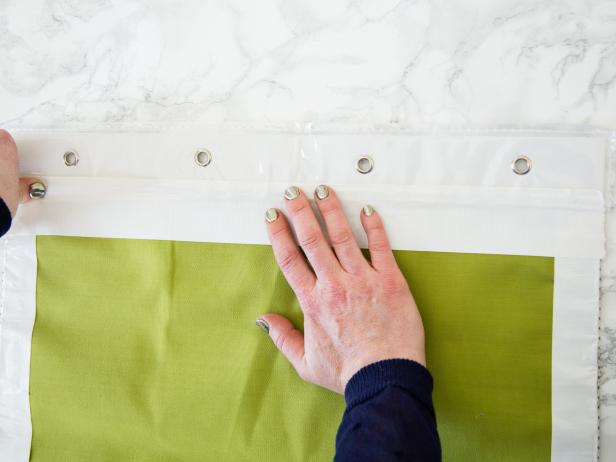 Flynnside Out Productions
Image C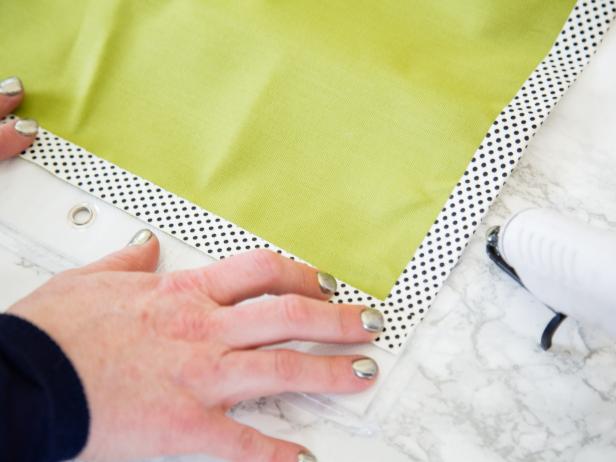 Flynnside Out Productions
Image D
To attach zippered pouches, cut 4-inch strips of hook-and-loop tape, then arrange them on the fabric in your desired layout.
For more storage, trim individual pockets off the vinyl organizer (Image A). Bind cut ends with duct tape to give it a finished look (Image B). Secure them to the fabric panel using hook-and-loop tape as you did with the zippered pouches (Image C).
To hang the organizer, run ribbon through the grommeted top, then drape around the seat's headrest. Tighten and tie it off at desired position.
basic first-aid kit
healthy snacks (almonds!)
toy cars + figurines
activity kits
crayons
more healthy snacks (trail mix!)
Include some "oops!" items:
car-sickness bag
even MORE healthy snacks (dried fruit!)