Black and Blue Mint Mojito Recipe
Put a spin on a traditional mojito by incorporating summer berries for a refreshing and fruity flavor.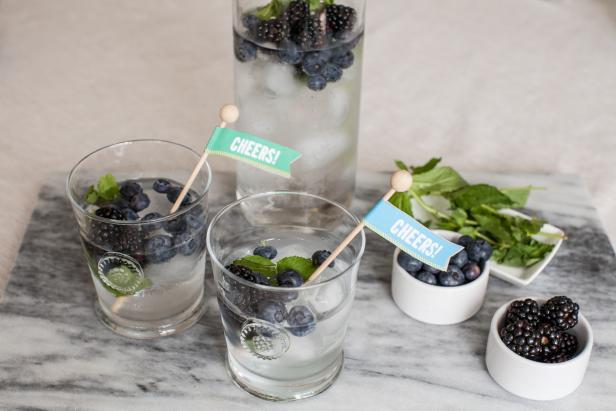 How to Host a Party in a Small Space
Don't shy away from inviting guests over just because you have a studio apartment, small back yard or dining room that isn't as large as you'd like. By following these simple steps, you can still pull together a perfect party where guests will embrace the charm of your cozy space.
Cheyenne Mojica Photography
1 1/2 ounces blueberry or blackberry vodka
simple syrup*
1 bunch fresh mint
ice
1 bottle club soda or sparkling seltzer
handful fresh blueberries or blackberries, for garnish
1: Combine mint leaves and a splash of simple syrup in a large pitcher.
3: Mix together and chill in the refrigerator.
4: Once you remove the pitcher from the refrigerator, top with club soda or sparkling seltzer.
5: Garnish with blueberries or blackberries and mint sprigs.
*To make your simple syrup, combine equal parts sugar and water in a saucepan, then cook over medium heat until the sugar has dissolved completely. Add more flavor to the mix by adding chopped mint leaves before you heat. Once the sugar is dissolved, strain the mixture and refrigerate until you're ready to use.