Fresh strawberries and tart lemons lend a sweet and fruity twist to the classic mojito.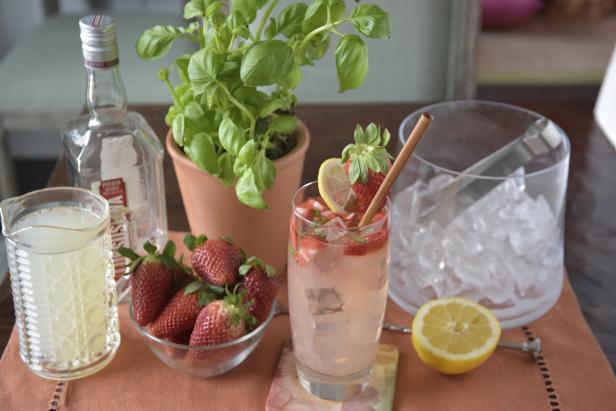 Strawberry Mojito
Put a sweet and springy twist on the mojito with fresh strawberries and lemons. To make this cocktail, you'll need: 4 strawberries, 4 thin lemon wedges, 5 mint leaves, 1 mint sprig for garnish, sparkling water and ice cubes as needed (based on glass size).
4 strawberries
4 thin lemon wedges
5 mint leaves
1 mint sprig, for garnish
1.5 fluid ounces white rum (or omit for a mocktail)
sparkling water
1. Wash and hull the strawberries. Crush them, then strain the juice into a cocktail glass.
2. Add three lemon wedges to the glass and muddle with a spoon.
3. Rub the mint leaves in your hands to release their fragrance, then add them to the cocktail glass and muddle again. Add the rum.
4. Top the muddled fruit and mint with ice cubes and sparkling water until the glass is full. Finally, garnish the rim with a lemon slice, strawberry or sprig of mint.