Keep your bedroom tidy with these easy and effective cleaning tips.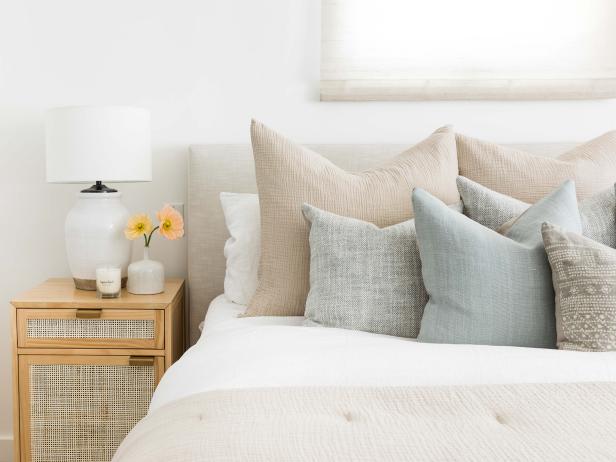 It's Your Happy Place
Home is a sanctuary, a cheerful place, somewhere you can relax and always feel … well, at home! No matter the shape, size or style of your space, there are so many small (and big!) ways to make it feel extra homey. I asked HGTV editors and designers: How do you make a space its happiest? Here's what they said.
Try to put clothes away, rather than leaving them hanging around on or the floor.


Open the windows to air the room out.


Remove sheets from the bed and wash at least every other week.


Use a thin flexible dusting wand to clean windows, blinds and furniture.


Vacuum high-traffic areas frequently.


When washing your favorite bedding, add some bath salts to the final cycle of the wash for a sweet-smelling fragrance.
If the mattress is musty, use a commercial foam upholstery cleaner, or mix 1/2 teaspoon liquid dishwashing detergent in a quart of warm water. Whip it with an egg beater to get a froth, and apply the suds with a sponge or soft brush without soaking the mattress.


Work on a small area at a time, overlapping areas to avoid spotting. Change the rinse water frequently to keep it clean. Let one side dry thoroughly before you do the other. Use a fan to speed up this process.


Another way to freshen the mattress is to sprinkle a thin layer of baking soda on it to absorb musty odors. Let it sit for a few hours, then vacuum.
MORE TIPS
Learn how to clean a mattress and keep it deodorized in six simple steps.
Straighten the mattress pad.


Put on the fitted sheet.


Center top sheet on bed. The wide hem goes at the top, approximately one foot from the headboard. If the sheet is patterned, put it down wrong side up so that when you pull the top hem over the blanket, it will be right side up.


Put the blanket on the top of sheet, about a foot and a half from the headboard. Use a laundry marker to mark a small X at the top center of the blanket to help you line it up more easily.


Go around the bed just once, the way the hotel maids do, tucking in the sheet and blanket together. To make a "hospital corner," pick up the edge of the sheet (and blanket, if you're going to make them together) about 15 inches from the foot of the bed. Lift it up so that it makes a diagonal fold. Lay the fold on the mattress, then take the part of the sheet and blanket that is hanging and tuck it underneath the mattress. Drop the fold, pull it smooth, and tuck it under the mattress as well.


Turn the top of the sheet over the top of the blanket near the headboard. Replace pillows. Cover with bedspread if desired.


If you're tired of dealing with the top sheet, make it simple. Eliminate it altogether, and use a duvet.


Rather than having several fitted sheets for each bed, just have one. When it needs cleaning, wash it and put it right back on the bed. No storage needed.
We're sorry, there seems to be an issue playing this video. Please refresh the page or try again in a moment. If you continue to have issues, please contact us here.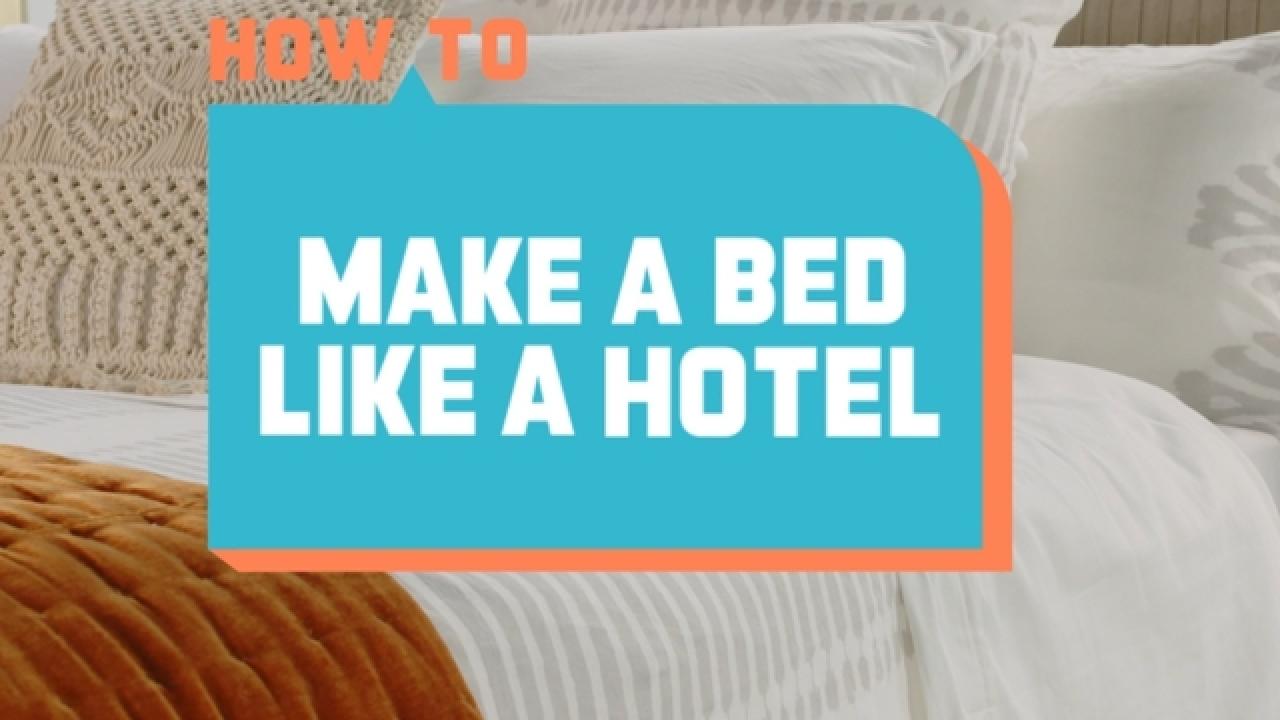 Both varnished and brass beds can be dusted, then rubbed lightly with lemon oil on a dampened rag.


Wooden headboards can be cleaned with furniture polish, and for laminates, use all-purpose cleaner or a liquid abrasive.
Simplify your cleaning routine by tackling these tasks less frequently.
Say goodbye to water stains, ink marks and polish buildup by following these simple cleaning tricks.
Use these tips to keep unsightly dirt and dust off your window blinds.