How to Build a Fire Pit for Less Than $100
Learn how to create a fire pit using paver bricks, pea gravel and a metal ring You can do it in an afternoon, with a little elbow grease and less than $100.
This simple fire pit design can be completed in an afternoon for less than $100. And, you'll still have money and time left to host friends for a bonfire and beer.
We're sorry, there seems to be an issue playing this video. Please refresh the page or try again in a moment. If you continue to have issues, please contact us here.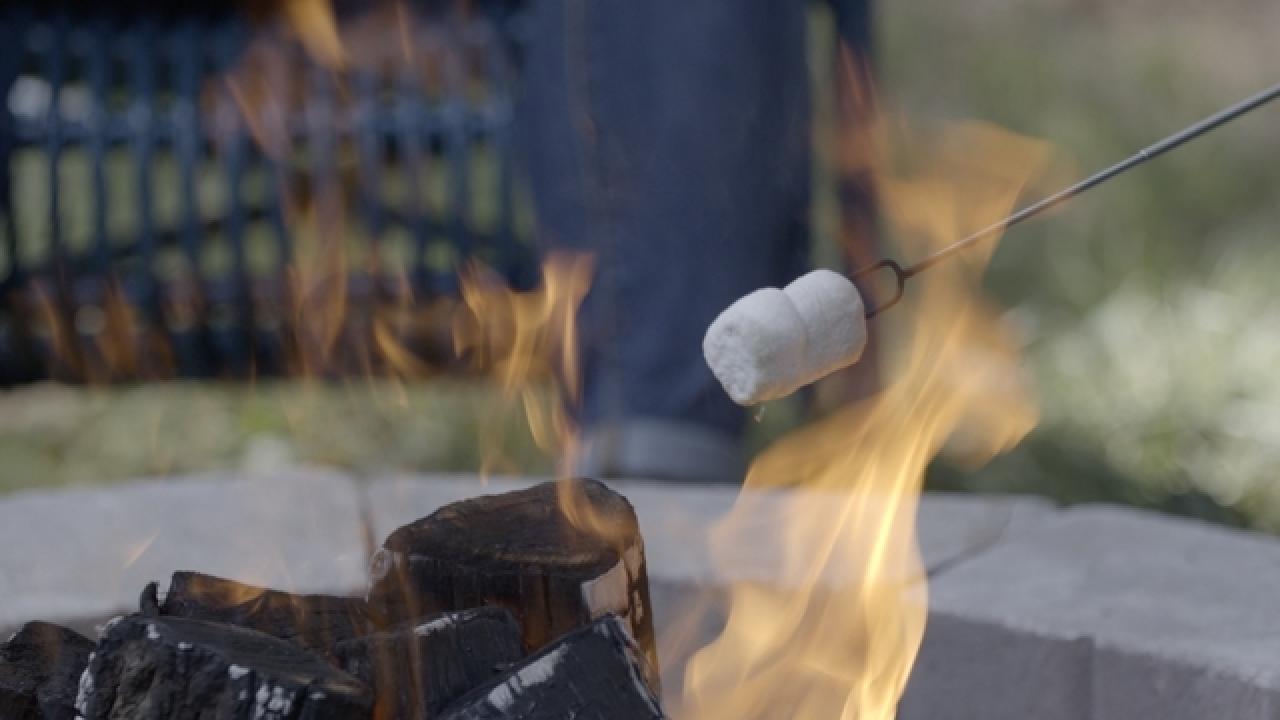 shovel
level
retaining wall blocks (we used about 36)
metal fire pit ring
7" square concrete pavers or fire brick for the bottom of the pit (we used about 15)
pea gravel to fill in the spaces (about .5 cubic feet)
all-purpose sand (one bag should do it)
1. Plan Location and Layout
A fire pit should be built at least 15 feet from any structure and close to a water source. Ideally, you'll want it on level ground. That will make building it much easier and sitting around it more comfortable.
The size of your fire pit will be determined by your metal fire ring. Place the ring and the retaining-wall blocks on the ground to figure out the size of the fire pit. Mark the outside of the circle with the edge of a shovel.
Move the retaining wall blocks out of the way and dig inside the marked hole. Make the hole at least 7" deep.
Add a 1" layer of all-purpose sand in the hole and tamp it down flat. You may want to use a level to make sure it's even all the way around.
Lay the bottom row of blocks inside the hole. Place the outside of the block on the very edge of the sand.
Place the metal ring on the sand inside the base row of blocks.
7. Insert Bricks Into Fire Pit Floor
Lay the pavers or fireplace bricks in the bottom of the fire pit. Cover as much area as possible.
Fill the gaps between the blocks and the pavers with pea gravel.
9. Place Remaining Rows of Blocks
Stack the outer blocks to your desired height. Stagger the seams of each layer.
Looking to add some elemental excitement to your outdoor space? Consider these cozy, stylish blazes a warmup for your own toasty conversation starter.
Try these simple suggestions for keeping your fire pit functioning beautifully.