Are You Cleaning Your Outdoor Furniture the Right Way?
Different types of materials require different cleaning techniques. Find out which method is best.
Regular cleaning is important to keep outdoor furniture looking good, but it's never more necessary than after a long, messy winter. Harsh weather can leave patio or lawn furniture looking dingy, tired and less than inviting. These tips for cleaning outdoor furniture of all types are helpful for keeping that deck furniture looking good all year long. But you'll find these suggestions especially handy when it's time to spruce up those outdoor living spaces as warm weather finally returns and the backyard beckons for lounging, grilling or entertaining alfresco.
Dust, leaves and other loose debris are likely to gather on any furniture that has been left uncovered during extended periods without use. Start your cleanup by using a brush or dry cloth to wipe away any loose materials. Wood, metal, plastic or fabric may be sprayed down using a garden hose with a spray attachment to dislodge lingering surface debris.
Plastic and resin furniture is inexpensive and comes in a wide variety of styles, making it the most popular choice for deck and lawn furniture. It also happens to be the easiest to maintain. Skip the abrasives (which can scuff the surface) and simply spray with an all-purpose cleaner and wipe down with a sponge or damp cloth to keep plastic furniture looking good.
Wrought iron and stainless steel are popular choices for outdoor furniture for their durability and ease of maintenance. In most cases, metal patio furniture will easily return to "like new" condition by using a sponge or brush to clean surfaces with a quarter cup of mild dish soap added to a gallon of warm water.
The greatest enemy of metal furniture is rust. Although metal patio furniture is often painted or coated with a rust-resistant finish, these will wear away over time. If rust is detected, use steel wool to remove oxidation and consider re-painting the furniture to prevent future problems.
We're sorry, there seems to be an issue playing this video. Please refresh the page or try again in a moment. If you continue to have issues, please contact us here.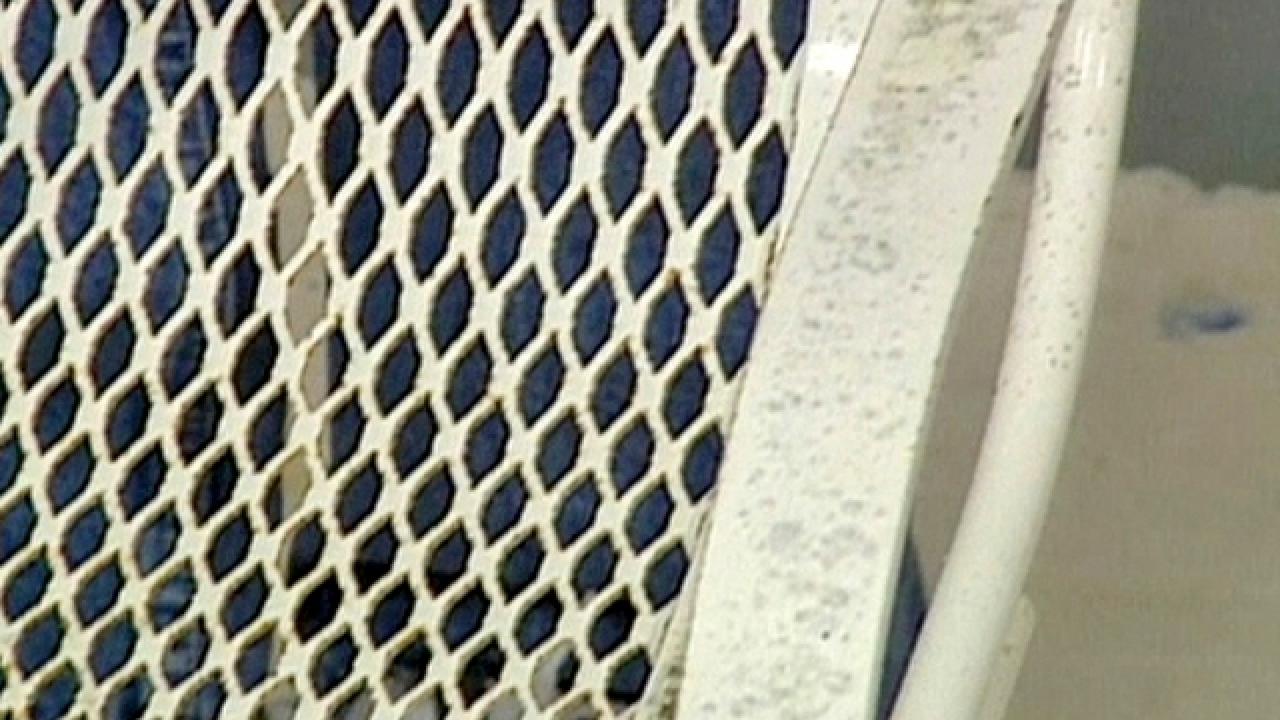 Wicker, Teak and Other Wood
Using a power washer may be tempting, but is likely to scar or otherwise damage soft wood and is strongly discouraged. Instead, use a mild oil soap or soapy water and a soft brush or sponge to remove any grit or grime. Wicker may require a toothbrush to get into the weave and can be time-consuming. To ease this chore, clean regularly to reduce build-up.
Hard woods like teak and ipe will clean up nicely when you use a weak solution of laundry detergent or one of the many commercial products available specifically for the job. Work in small sections and dry thoroughly when finished. Resist the urge to use teak oil on your hardwood furniture, which can encourage mildew.
Hammocks, seat covers and stretched fabric look great, but get dirty quickly. Because they are manufactured from a variety of materials, both natural and synthetic, the safest method for cleaning is to use a solution of dish soap and warm water. Whenever possible, consult manufacturer's instructions for recommended cleaning methods. In some cases, fabric may be removed and washed in a washing machine set to gentle. Air-dry to avoid damage from a hot dryer. Once clean, consider applying a water-repellant fabric protector to minimize future staining.
Rain and humidity often leave outdoor furniture damp and prone to the development of mold and mildew on its surfaces. To deal with mold, make sure the furniture is dry and scrub with a brush to remove surface mold and spray with a hose to rinse. Once dry-scrubbed, full-strength white vinegar and a hard brush will remove stubborn mildew. Diluted bleach is also effective in removing mold from hard surfaces, but may discolor some materials and isn't always the best choice. When in doubt, err on the side of caution.
When Cleaning Isn't Enough
After extended use, patio furniture may develop stains that are impervious to cleaning. If the cleaning methods outlined here aren't effective, it may require far more drastic measures. Hard wood furniture like teak can be surface-sanded to restore its luster, but for other wood or metal furniture, it may be time to strip or sand to reveal the bare surface before painting or staining to revitalize old furniture. Restoring plastic furniture can be more challenging. Although some will accept a coat of paint rated for plastic surfaces, the results may be short-lived.