Turn Tiles Into Drinking Coasters Using Sharpies
Following the instructions below to create this fun DIY project from HGTV Magazine.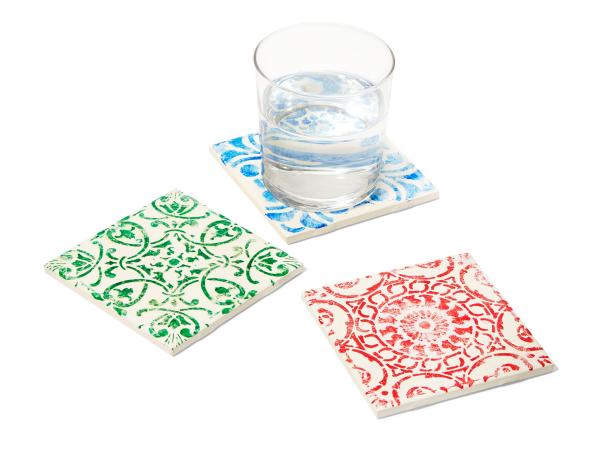 DIY Projects With Sharpies
Check out HGTV Magazine's ideas for creative ways to use permanent markers.
fine-point permanent markers, 3 colors
stencil
painter's tape
clean cotton cloth
rubbing alcohol
clear acrylic sealer spray
self-stick felt circles
1. Affix a stencil to each tile with a few pieces of painter's tape.
2. Color in each stencil. Remove, and let each tile dry for 10 to 15 minutes.
3. Soak a clean cotton cloth in rubbing alcohol, then wring it out. Place it on each tile for a few seconds, then lift it straight up (this will give the ink a distressed look). Let dry.
4. Spray each tile with a clear acrylic sealer, and let dry.
5. Place self-stick felt circles on the back corners of each tile.