Dress Up Any Outdoor Space With a DIY Fountain
Craft a beautiful water feature for your garden or outdoor living space with this simple tutorial.
We're sorry, there seems to be an issue playing this video. Please refresh the page or try again in a moment. If you continue to have issues, please contact us here.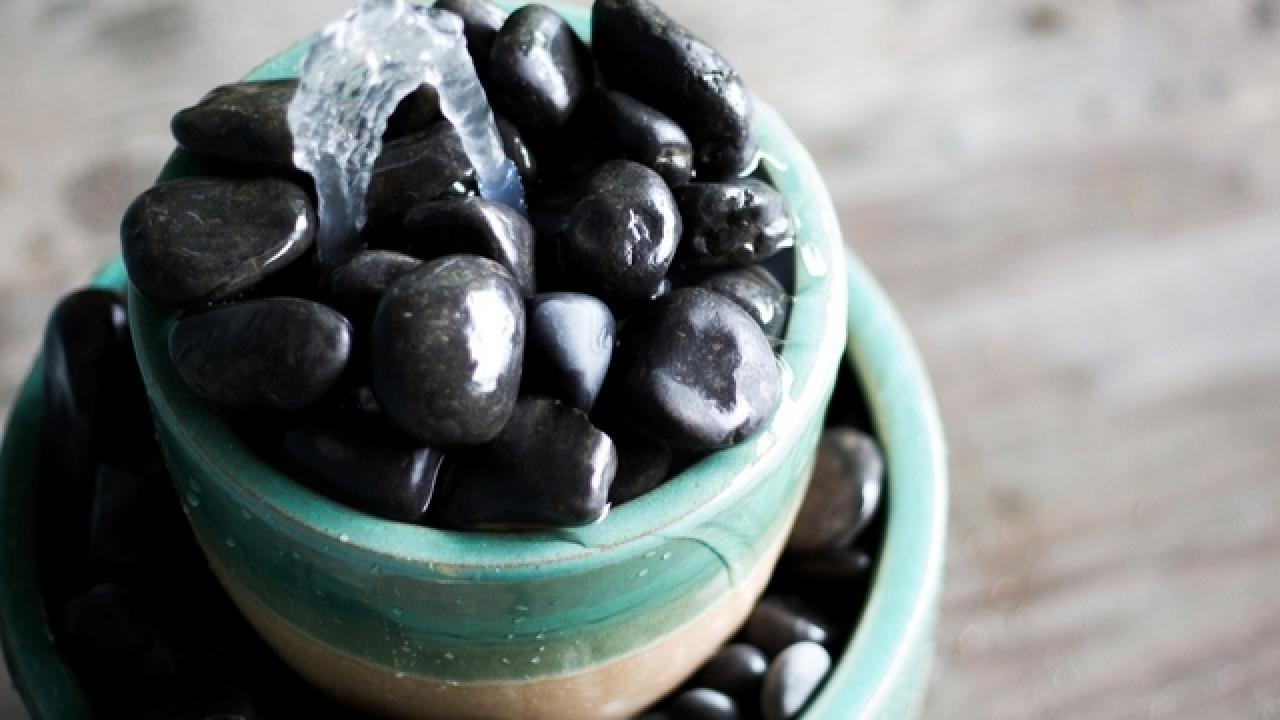 No outdoor space is quite complete without a water feature, but unfortunately those can come with a pretty hefty price tag. With this simple and easy tutorial, you can create the perfect DIY fountain to be the star of your outdoor space — without breaking the bank!
18" ceramic pot
smaller ceramic pot
drill (and spade bit)
water pump with plastic tubing
silicone sealant
industrial strength glue
4 wooden feet
12" plastic pot
6" plastic pot
Start by using the drill and spade bit to make a hole in the bottom of the 18-inch ceramic pot. Place the water pump in the pot, pulling the power cord through the hole. Using the silicone sealant, make a circle around the hole's outer edge, ensuring that the power cord is secured. Attach the four wooden feet to the bottom of the pot with industrial strength glue. Then finish completely sealing the hole with silicone.
Drill a hole in the bottom of the 12-inch pot. Add some small holes around the sides of the pot as well for the water to flow through. Then, drill only a single hole in the bottom of the 6-inch pot.
Cut the plastic tubing and insert it into the water pump. Turn the 12-inch pot upside down, inserting the plastic tubing through the bottom hole. Then place it inside the large ceramic pot. Insert the tubing through the hole in the second ceramic pot and place it on top of the plastic one. Seal the hole with silicone. Turn the 6-inch pot upside down and insert the tubing through the hole in the bottom, placing it inside the smaller ceramic pot.
Cut the excess plastic tubing, and fill both pots with water and decorative rocks. Turn on the water pump, and you've got the perfect water feature for any outdoor space!