How to Make a Jute Rope Rug
The days of paying tons of $$ for outdoor rugs are over! Learn how to make your own chic mat without busting your budget.
We're sorry, there seems to be an issue playing this video. Please refresh the page or try again in a moment. If you continue to have issues, please contact us here.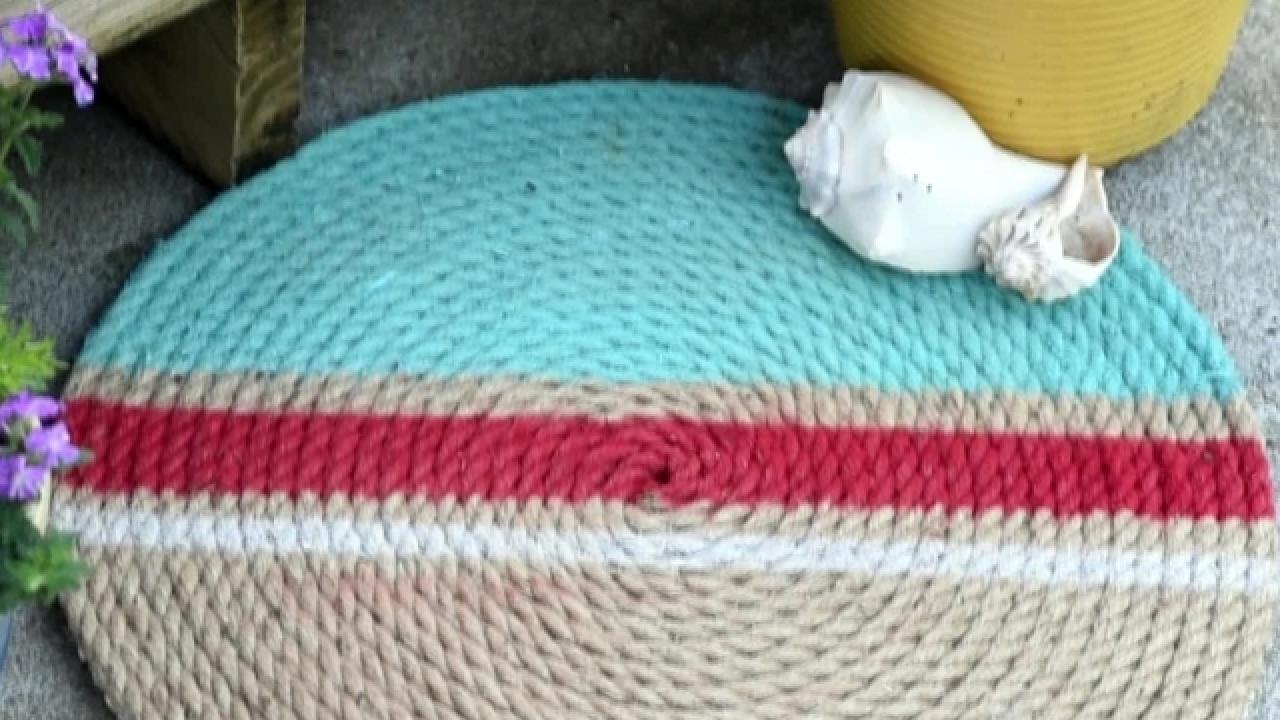 rubber drawer liner
permanent marker
string
scissors
craft paper
jute rope
clear adhesive caulk + dispenser
painter's tape
spray paint (optional)
Measure a piece of string to the desired diameter of your soon-to-be rug. Cut that string in half then tape one end to a permanent marker to create a makeshift compass. Place non-marker end of the string in the center of a rubber drawer liner. Using your thumb to hold string in place, pull the marker end of the string taut, then draw a circle on the rubber liner. This will act as a base for your rug. Cut out the shape.
Lay a layer of craft paper or newspaper down to protect your work surface, then place the drawer liner on top. Your craft paper will ensure that no adhesive or paint seeps through the jute. Fold drawer liner in half, then in half again, so that the liner is one fourth of its original size. Mark the corner with a dot of permanent marker, creating a starting point. Unfold. There should now be a dot in the middle of your circle.
Place a generous dollop of clear adhesive caulk onto the center dot then place one end of your jute rope onto the adhesive. Wrap the jute around itself, periodically securing the jute with additional dollops of adhesive when needed. Repeat until you have reached the edge of your drawer liner base.
Trim any excess drawer liner from the edges. Create a fun pattern on the rug with painters tape, being sure you've securely pressed the tape into the jute so that no paint can escape underneath it. Spray paint the rug and let dry.
Once your painted design has dried completely, remove your taped stencil, and give it a perfect new home.