Make Your Own Cuddle-Buddy Pillow
Or as we like to call him, "Slumberjack."
We're sorry, there seems to be an issue playing this video. Please refresh the page or try again in a moment. If you continue to have issues, please contact us here.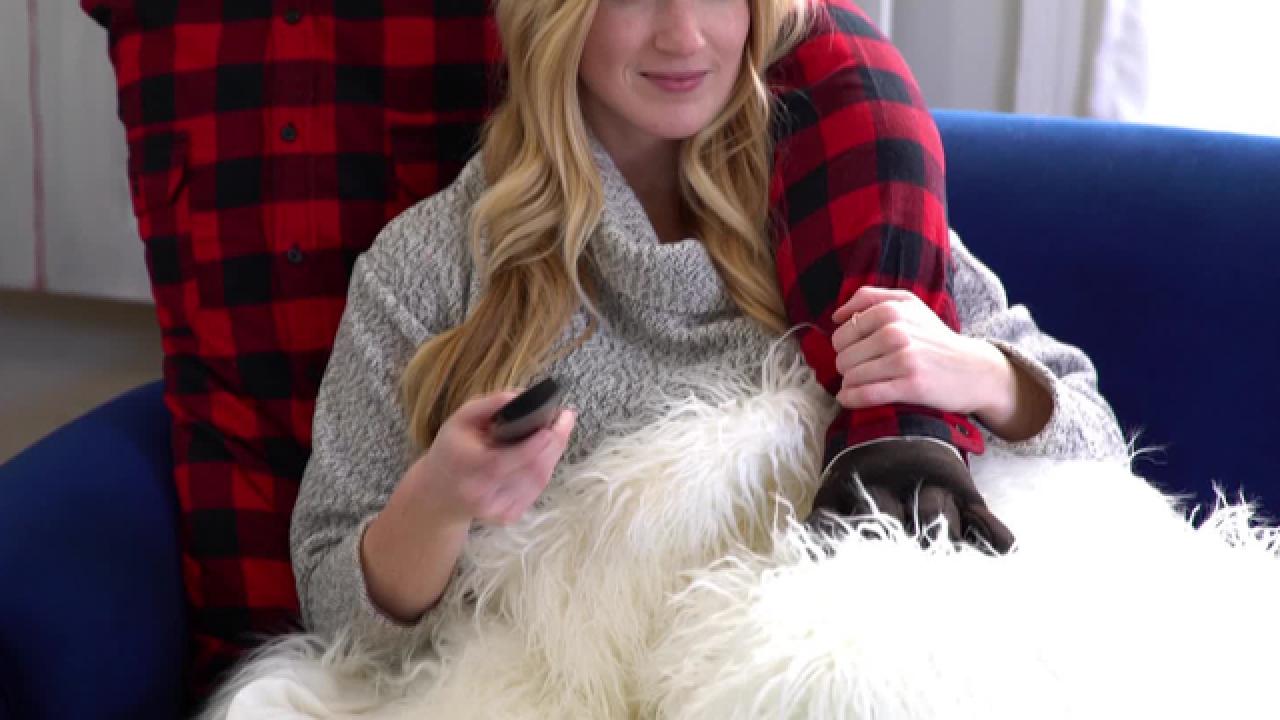 What's better than a solid 8-season, binge-worthy series on Netflix? Someone to watch it with. But if cuffing season left you high and dry last year, no worries. You too can spend this Valentine's Day curled up with a plate of snacks and a warm, cozy cuddle buddy. The best part? This one won't steal the covers.
queen-size pillow
XXL men's button down shirt (plaid is the comfiest)
medium, long-sleeve men's t-shirt
cotton men's glove
fiber fill
fabric hot glue + glue gun
scissors
straight pins
sewing machine (optional, but recommended)
He won't need it! Place the queen-size pillow on top of your button-down shirt for reference, then cut a straight line from the shoulder seam all the way to the bottom of the shirt. Discard extra fabric.
Turn the shirt inside out and pin along the cut side, about an inch and a half in from the edge. From here, you can hand sew if you want, but you'll save about 30 minutes with a quick straight stitch from the sewing machine.
If you haven't figured it out by now, you're essentially creating a pillowcase out of the plaid shirt. Finish it up by pinning the collar (image 1), then sewing it shut along the outermost edge. When you turn the shirt right-side out, it will look like image 2.
Stuff your queen-size pillow into the body of a medium, cotton men's long-sleeve t-shirt. Tuck the unnecessary arm inside the shirt, then stuff the other arm with fluffy fiberfill.
No cuddle buddy is complete without a hand to hold, amirite? Stuff a cotton men's glove with fiberfill, then use fabric hot glue to attach it to the end of the stuffed arm.
Turn the plaid shirt right-side out, undo the buttons, then slide the pillow inside. Button him back up and you've got yourself a custom cuddle buddy to keep you warm on those chilly February nights. Go ahead, delete your dating apps. You can thank us later.