5 Christmas Tree Ornaments You Can Make From Trash
From burned-out light bulbs to empty paper towel rolls, learn how to transform your unwanted stuff into unique Christmas tree ornaments.
5 Trash Ornaments
04:15
Turn trash into beautiful Christmas ornaments with our easy steps.
2. Mason Jar Bands = Mini Wreaths
Are spare Mason jar bands from past canning projects cluttering up your kitchen drawers? Learn how to turn them into adorable mini wreath ornaments. Get step-by-step instructions >>
3. Wine Corks = Christmas Tree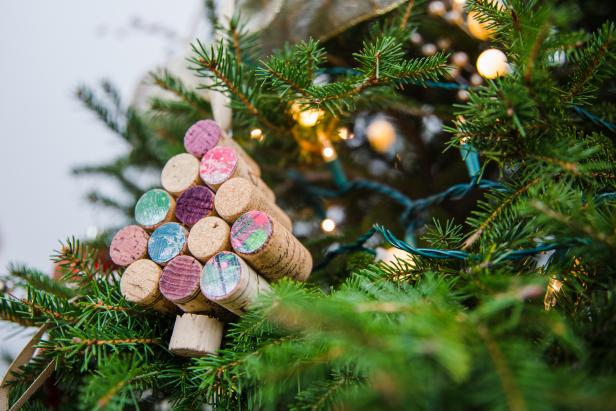 DIY Wine Cork Christmas Tree Ornament
Upcycle wine corks into a charming ornament for your Christmas tree. Simply glue the corks together in a Christmas tree shape and screw in a small eye hook at the top, where you can thread a ribbon for hanging. For an extra pop of color and pattern, glue circles of festive scrapbook paper to the ends of the corks.
4. Paper Towel Rolls = Snowflakes
5. Puzzle Pieces = Reindeer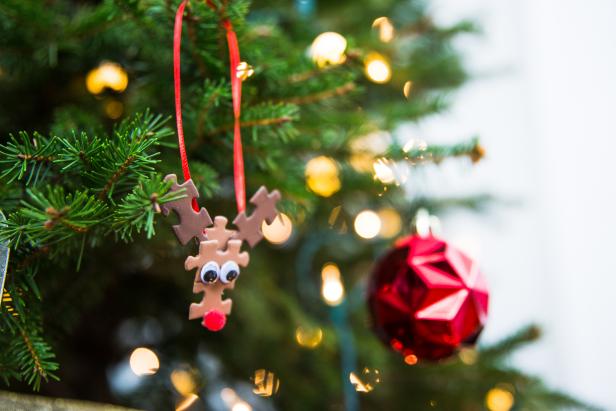 Upcycled Puzzle Piece Reindeer Ornament
Not sure what to do with that old puzzle that's missing a few pieces? Repurpose it into cute reindeer ornaments for your Christmas tree. Paint the pieces in two shades of brown paint (one for the face, one for the antlers). Glue them together, then finish with wiggle eyes, a pompom nose and a red ribbon.