How to Maintain and Repair Your Outdoor Furniture
Keep your outdoor furniture in top shape with these tips. Already dealing with worn wood, crusty cushions or rust-marred metal? No worries — we've got pointers for repairing not-so-pristine pieces, too.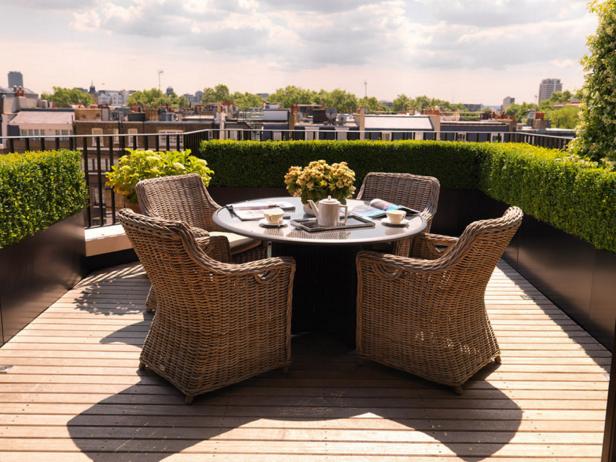 Urban Dining Deck With Privacy Hedges and Wicker Dining Chairs
Limit your exposure to nosy neighbors by getting creative with privacy provisions. Shrubs in planters (that you can take with you when you move) are a smart solution that architect Carolyn Trevor used in this lovely dining deck. "The formal evergreen topiary softens the edges and creates a pleasing backdrop whilst affording some privacy for the occupants. It's an efficient way of enclosing the deck and also providing a natural balustrade — without losing entertainment space. The architectural quality of the planting is also greatly enhanced when lit up at night," she says.
Adam Butler; Design By: Trevor Lahiff Architects
By:
Alyson McNutt English