How to Turn a Disco Ball Into a Planter
Let your favorite plant shine. Follow these simple steps to learn how to upcycle a disco ball into a groovy hanging planter.
We're sorry, there seems to be an issue playing this video. Please refresh the page or try again in a moment. If you continue to have issues, please contact us here.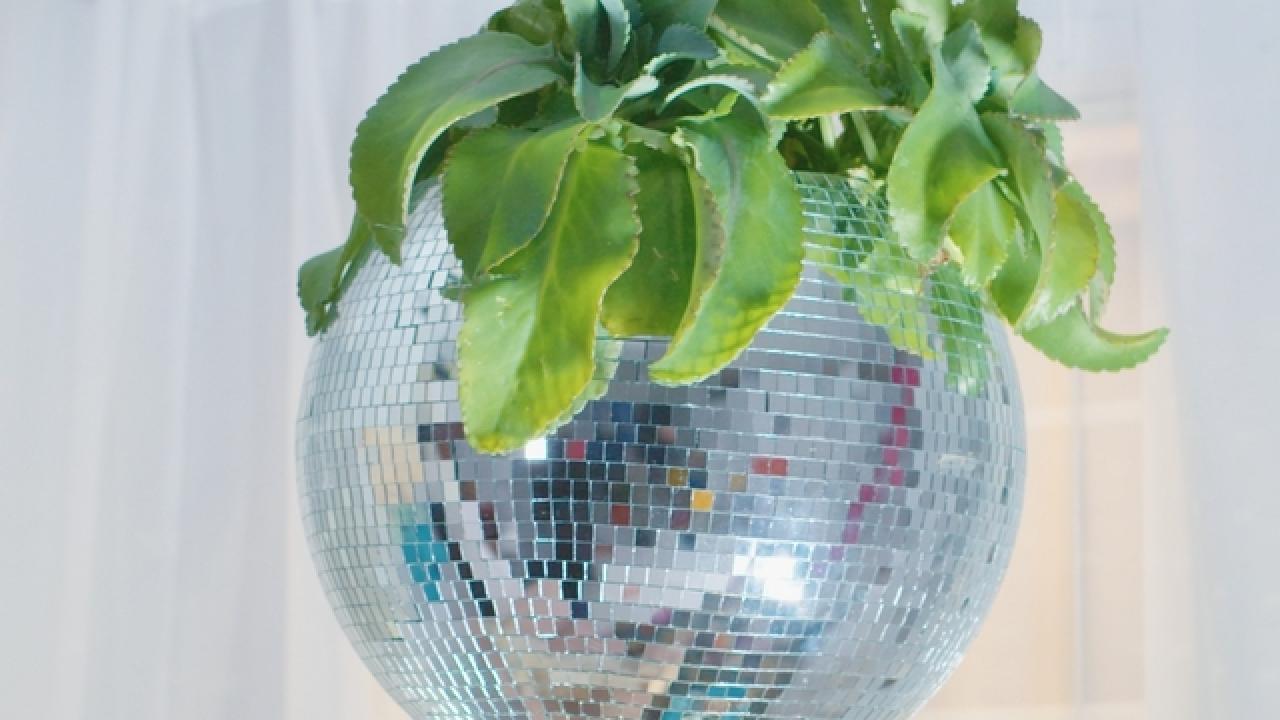 disco ball
safety goggles
leather gloves
craft knife
drill
jigsaw
perlite
hanging planter
small plastic planter
plant
Step 1: Remove Some Mirrors
While wearing protective gloves, carefully use the craft knife to pry a row of mirrors off the disco ball one-third of the way down from the top.
Use a jigsaw to cut off the top of the disco ball where the mirrors have been removed.
Pry off one mirror on each side of the disco ball where you plan to place the hanging wire. Use a drill to create holes large enough for the wire to fit through.
Place the small planter upside down inside the disco ball.
Step 5: Add Hanging Planter
Detach the wires from the hanging planter and place it inside the disco ball on top of the first planter.
Attach the hanging wires to the disco ball by threading them through the holes on each side and twisting them to secure.
Fill the planter halfway with perlite.
Hang the planter in a place where it can shine, and enjoy!