3 DIY Ways to Deck Out Your Party With Disco Balls
No dance floor? No worries! These disco ball DIYs are sure to liven up the party!
We're sorry, there seems to be an issue playing this video. Please refresh the page or try again in a moment. If you continue to have issues, please contact us here.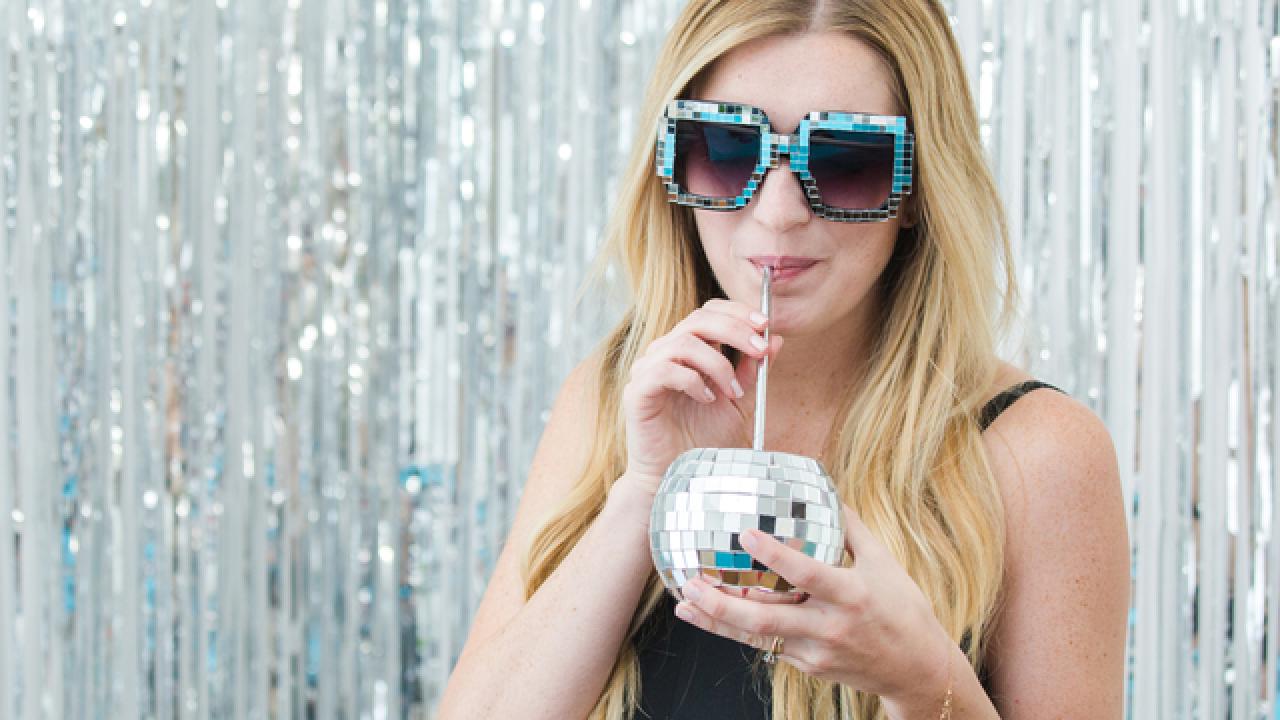 Everyone thinks the same thing when they see a disco ball: time to party! Don't fret if you don't have room for a real disco ball and dance floor at your next gathering. Instead, DIY your way to a funky-fresh party full of '70s-inspired bling.
Transform a small Styrofoam ball into a disco ball with just a few easy-to-find materials. Secure the end of a string of sequin trim to the ball with a pin and roll the trim around in a spiral securing with a pin every few sequins until the entirety of the foam ball is covered. Use scissors to cut off the excess and slide the ball on to a wooden skewer. Garnish your favorite cocktail for a dreamy disco drinking experience!
Where there are disco-themed cocktail stirrers, there are bound to be disco-themed cocktail glasses as well. To make yours, simply cover a small dollar-store glass bowl with adhesive mirror tiles. Before you know it, you'll have a miniature disco ball worthy of your favorite cocktail.
To make these party-approved disco glasses, all you need is a large pair of sunglasses with a wide plastic rim around the frames. Chances are, you have some in a drawer somewhere that you've forgotten about. Just line the plastic frame with adhesive mirror tiles until fully covered, and get ready to be the life of the party!