Foolproof Paint Colors That Will Sell Your Home
Find out the best interior and exterior paint colors to sell your home.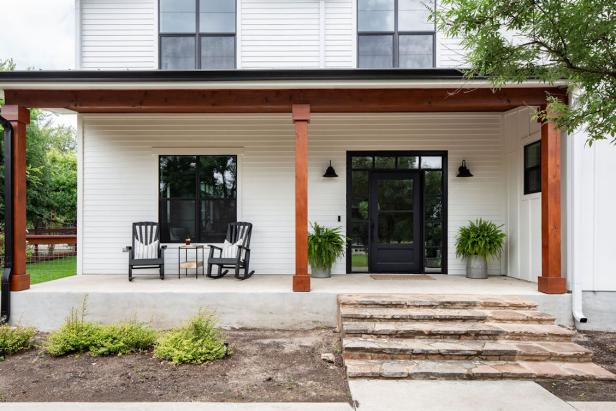 Modern Black And White Farmhouse Entrance
Natural stone steps lead to the entrance of this modern, Texas farmhouse. White exterior siding and natural wooden columns give the front porch a classic vibe paired with modern black metal trim, dark rocking chairs and a metal and glass front door.