How to Make Natural Tea-Dyed Easter Eggs
Skip the harsh synthetic chemicals, and celebrate Easter by naturally dyeing Easter eggs using tea, vinegar and a little patience. Bonus: Learn how to blow out an egg yolk, so your treasures can be kept for years to come.
We're sorry, there seems to be an issue playing this video. Please refresh the page or try again in a moment. If you continue to have issues, please contact us here.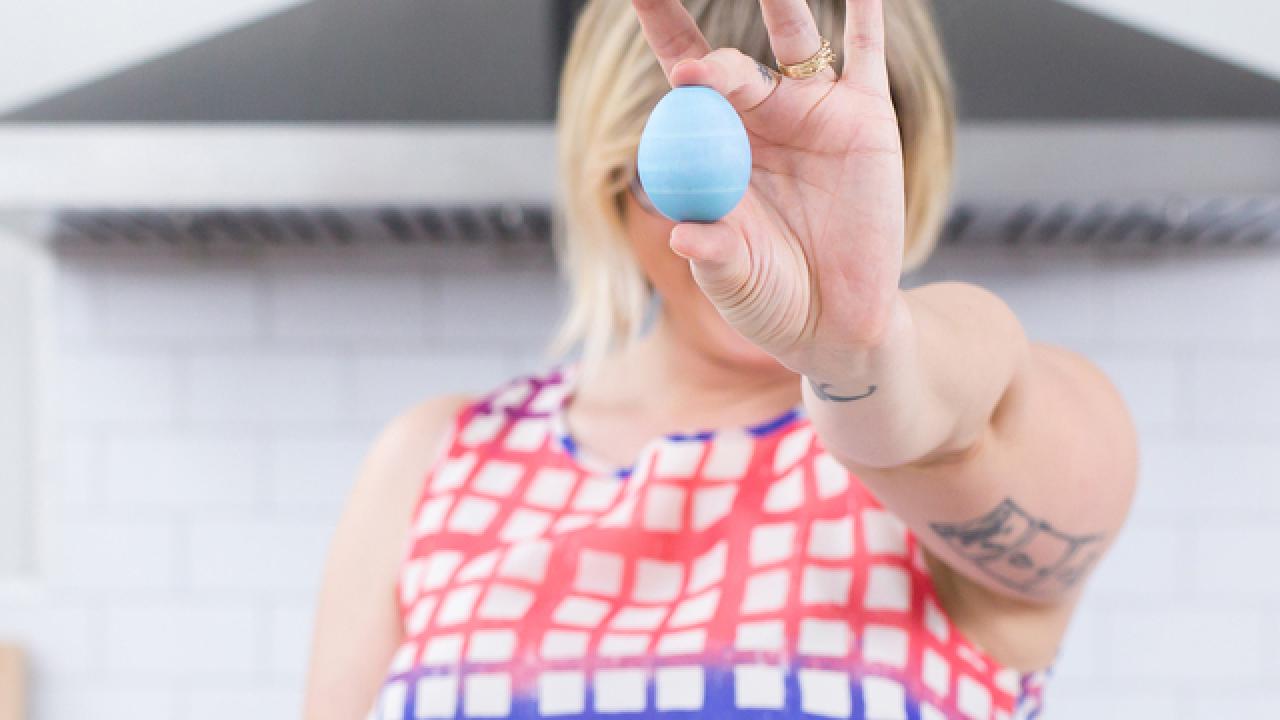 fresh white eggs (not hard-boiled)
assorted teas (we used rooibos, butterfly pea flower, turmeric, black and green)
strainer or re-useable tea bag for loose leaf teas
tea kettle
white vinegar
table salt
glass containers (teacups or Mason jars work well)
tongs
wire rack
bowl or cup for blowing out egg yolk
push pin for blowing out egg yolk
coconut oil (optional)
small paintbrush (optional)
Start by brewing a potent tea. If using tea bags, add two bags to every cup of hot water. With loose leaf tea like the butterfly pea flower, fill the strainer to the brim. Pour hot water over tea bags, and allow to steep until room temperature (about 30-60 minutes).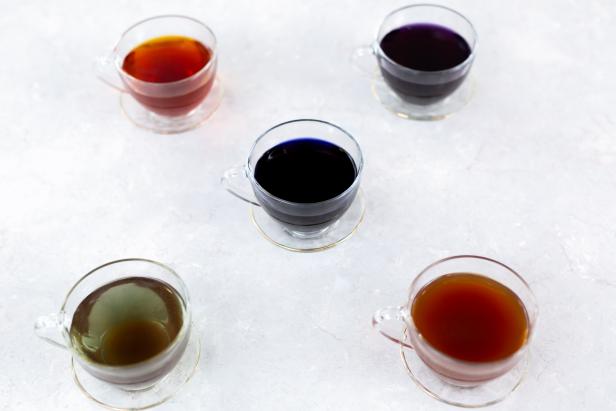 Cassidy Garcia
From top left, clockwise: rooibos, blueberry + butterfly pea flower, black, green + turmeric, butterfly pea flower (center)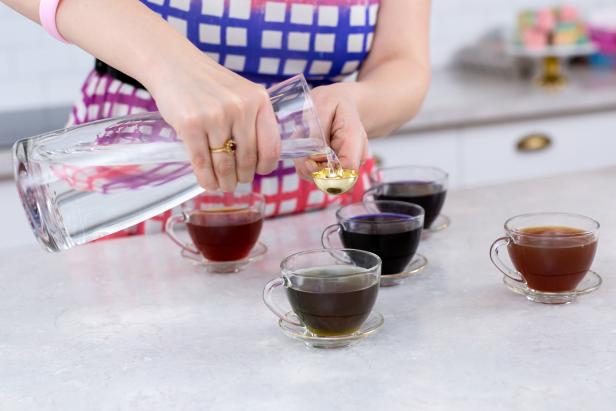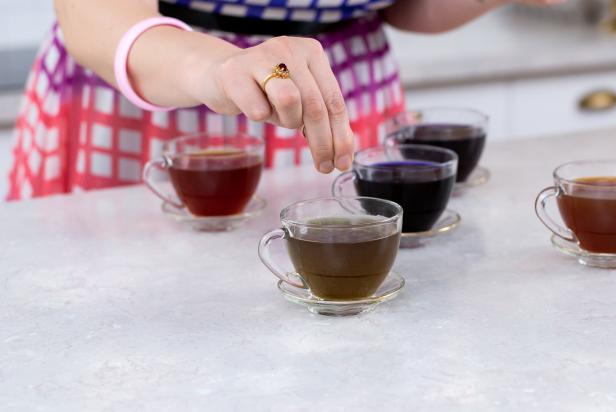 Place one egg in each color dye. There is no need to hard-boil the eggs before dyeing them (If you blow them out before you dye them, they will float!). The longer you leave your eggs in the dye, the darker the colors will become. Be warned: This craft will not give you the same bright synthetic colors from boxed dyes.
Leave eggs in the dye for 30 minutes for more subtle, muted colors or for 4 hours for darker colors. Give your egg a stir with tongs every 15-30 minutes to help dye eggs evenly. Note: Butterfly pea flower tea is extremely potent and will dye eggs very quickly (2-5 minutes for light blue, 30 minutes for dark blue).
Remove eggs from the dye with tongs, and place on a wire rack to completely dry (about 2+ hours).
Use a clean paintbrush to smear coconut oil on an un-dyed egg. Paint a pattern, add some blotches or give your egg stripes with the coconut oil. Place in a tea dye of your choice. We recommend butterfly pea flower tea because it is effective and quick. After completely drying on a wire rack, use a cloth to brush off the coconut oil to reveal a fanciful pattern of un-dyed egg behind.
Instead of using hard-boiled eggs for this craft, use fresh eggs and blow out the egg after dyeing. To do this, use a push pin to gently puncture the smaller end of the egg once the egg is dry. Turn the egg over, and use the push pin again, but this time, wiggle the pin around to make a slightly larger hole for the yolk to exit.
Hold the egg small-end-up over a bowl. After taking a big breath, put your lips to the smaller hole and blow. It may take a few breath cycles, but with adequate pressure, the insides will flow out of the slightly larger hole into the bowl.
Discard the eggs' innards. Use an empty carton to store the eggs for years to come.