This queso blanco dip is easy to make and is the perfect appetizer for your next party.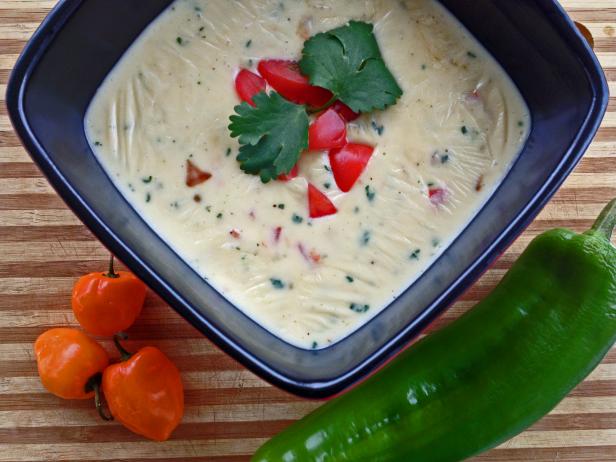 Easy Queso Blanco Dip Recipe
This queso blanco dip recipe only takes minutes to make.
1 tablespoon vegetable oil
1/4 cup diced white onion
1 diced jalapeño pepper
12 ounces shredded white American cheese
7 ounces shredded Pepper Jack or other white cheese
1/2 cup 2-percent milk
1/2 cup chopped cilantro
1 small tomato
1. Heat vegetable oil in a medium saucepan over medium-high heat. Cook the onion and jalapeño until softened. Reduce heat to medium.
2. Add the shredded cheeses and milk. Stir until melted.
3. Stir in the tomato and cilantro. Serve with tortilla chips.