Parmesan Spinach Balls Recipe
Love creamy spinach dip? These parmesan spinach balls are its crispy counterpart.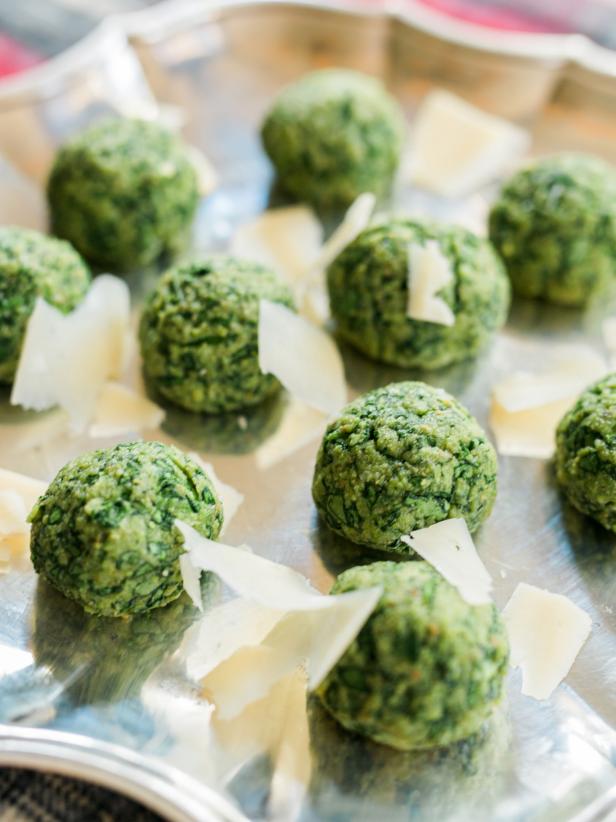 Parmesan Spinach Balls
To create these yummy spinach balls, combine bread crumbs, parmesan, eggs and butter. Mix and roll together, then bake in an oven and serve with a gourmet mustard.
Flynnside Out Productions
1 (10-ounce) package frozen spinach, thawed and well-drained
1 small onion, finely chopped
1 1/8 cup herb stuffing or Italian-seasoned bread crumbs
3 eggs, beaten
1/4 cup melted butter
1/4 cup parmesan cheese, grated
1 teaspoon minced garlic or garlic salt
1/2 teaspoon black pepper
shaved parmesan, for garnish
Combine drained spinach and whisked eggs with onion, garlic, stuffing, parmesan and butter. Mix well.
Roll into balls and place on a baking sheet lined with parchment paper.
Bake at 350 degrees for 15-20 minutes or until slightly crisp. Serve warm.