6 Top-Rated Air Purifiers for Every Budget
Looking for allergy relief? It's time to get all those dust mites, germs and pollutants out of your house for good.
Keep in mind: Price and stock could change after publish date, and we may make money from these links.
We're used to talking about avoiding toxins in our food and water or the containers we cook in or eat and drink from, but what about the air we breathe? Especially for those affected by allergies or asthma, getting rid of pollutants in the place we spend the most time — our home — is just as important. We've scoured reviews and ratings to round up five of the best top-rated air purifiers to try in your home at every price point.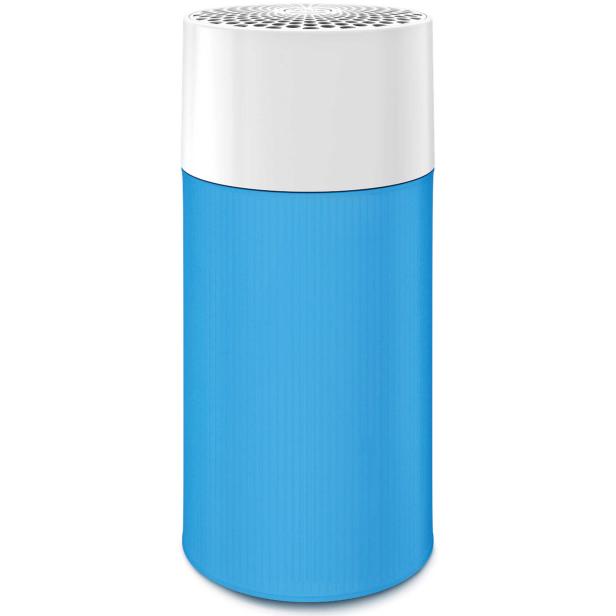 With a 360-degree intake, this compact purifier features three airflow settings and works for rooms up to 161 square feet. Reviewers say the "low" setting is super quiet, and it's lightweight enough to move from room to room. On the downside, the unit has a light on top, so if you're looking to run this at night while you sleep and are sensitive to light, this one might not be your match.
Buy It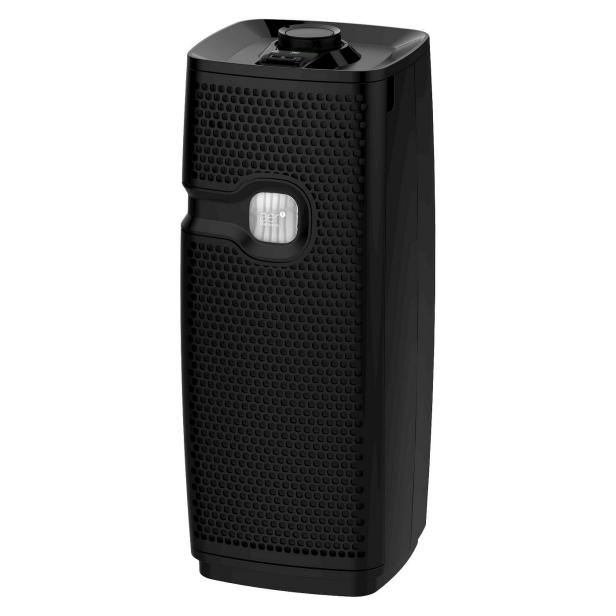 If you're on an even tighter budget, this mini tower purifier comes in under $50 with a 4.6-star rating. It can cover smaller spaces between 100-300 square feet like a bedroom or home office, and the narrow tower shape is designed to fit in a corner. The purifier features an optional ionizer that ensures particles are more easily captured while also tackling odors, and a filter viewing window allows you to actually see the particles being accumulated. Reviewers note that even on the lowest setting, it's not the quietest option, so if you need a whisper-quiet model, this may not be the one for you.
Buy It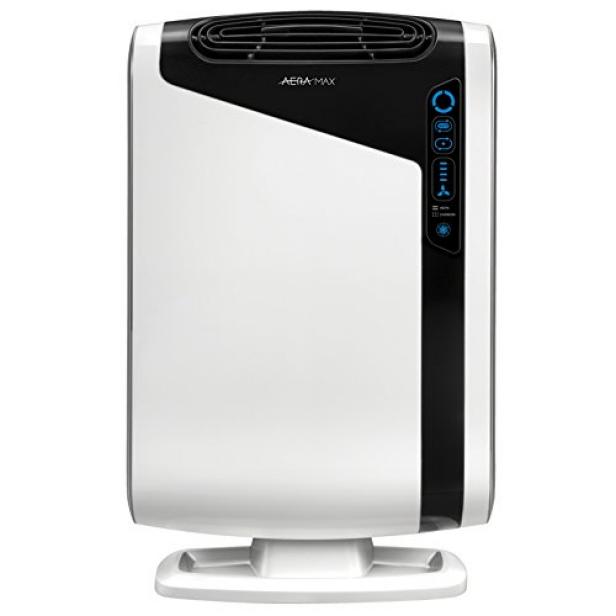 Ideal for spaces between 300 and 600 square feet, this air purifier has a HEPA filter and four-stage purification process that removes 99.97-percent of airborne particles. It also has an odor eliminator and features a smart sensor that monitors the air quality and automatically adjusts the fan speed to keep to purify efficiently.
Buy It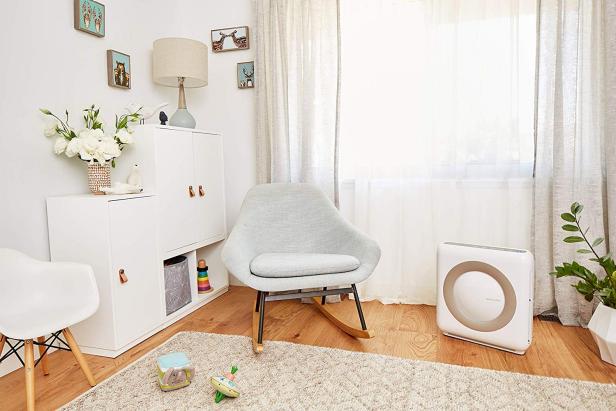 Here's a compact air purifier that can handle the job of cleaning the air in your home all on its own. Using an air quality indicator, in "auto" mode the unit can kick into gear and start doing its thing. Once there's no more pollution detected, the fan will automatically shut off to save some energy. With more than 1,000 5-star reviews on Amazon, it's hard to find anyone who doesn't really, truly, madly, deeply love this model.
Buy It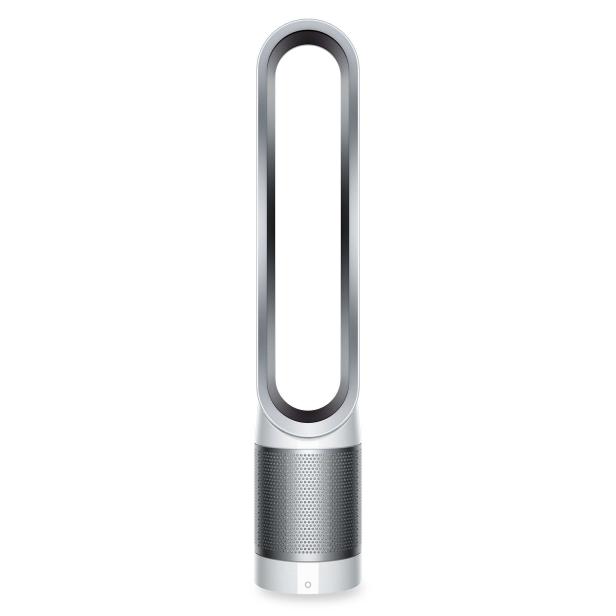 If you're tech-obsessed or addicted to your smartphone, this might be the air purifier for you. This Dyson unit (yep, the same Dyson that makes those cool vacuums, including some of our editors' favorites) is wrapped in a 360-degree, sealed HEPA filter. The LED light dims for nighttime mode, and it even features a purifying fan for summer months. Best of all, you can download an app that gives you reports on your home's air quality that you can access from anywhere.
Buy It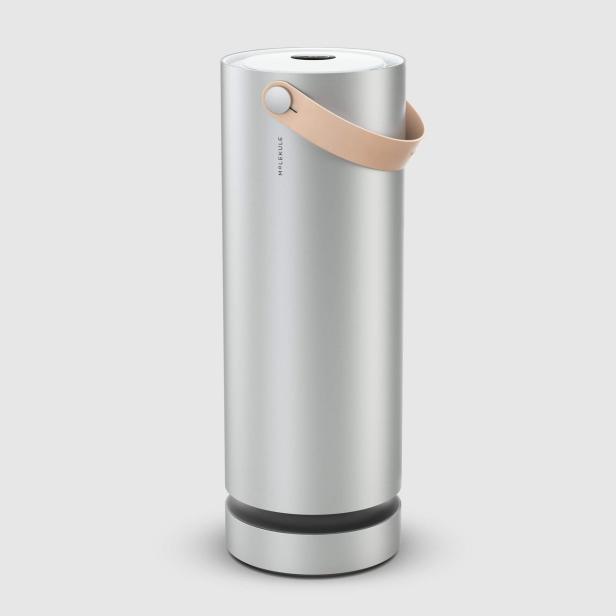 While this isn't a great choice if you're on a budget, Molekule touts their product as the world's first molecular air purifier. What the heck does that mean? Well, typical air purifiers trap airborne germs and pollutants in their filters, which then need to be cleaned or replaced, but this molecular air purifier actually destroys them. This can really be a game-changer for any asthma or allergy sufferers. This unit can clean a room up to 600 square feet, is whisper-quiet, can be controlled from a mobile app and is quite stylish, too. The unit comes with a $99/year filter subscription so you don't have to worry about when to replace yours, but that does mean this model adds up to one of the most expensive options on the market. Molekule does now sell an Air Mini that works for spaces up to 250 square feet as a smaller price tag of $399, which might be a good option to try first. Both models include a 30-day home trial period.
Buy It