How to Make a Bed With Tight Hospital Corners
Learn the easiest way to make mitered corners so your top sheet is tight and snug.
Transform your bed into a 5-star hotel experience by mastering the art of folding mitered corners. It's so cozy and so simple, you'll never be lazy with your top sheet again.
We're sorry, there seems to be an issue playing this video. Please refresh the page or try again in a moment. If you continue to have issues, please contact us here.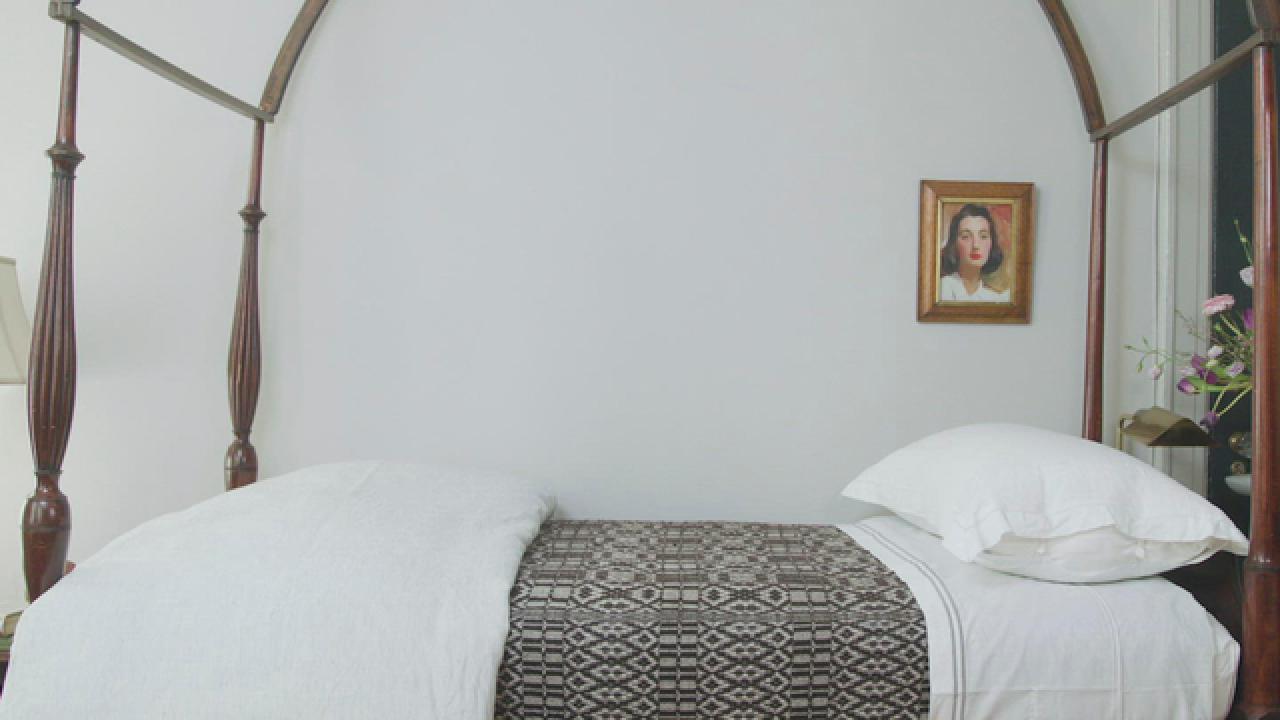 1. Tuck Bottom of Top Sheet Beneath Mattress
Start as you would when you're making your bed. Put on the fitted sheet, and then lay the top sheet centered across the bed. Start by tucking the end of the top sheet beneath the mattress.
2. Pull Top Sheet Ends to Form a Triangle
Grab the lower edge of the sheet that's overhanging one side of the bed. Holding the fabric a few feet from the corner of the sheet, pull it back at an angle to tighten how it wraps around the edge of the bed.
Keeping the sheet taut, grab the bottom corner of the sheet so that the fabric forms a "triangle."
3. Tuck in the Bottom Triangle
Let the top part flip back onto the bed, and let it rest there. The fabric wrapped around the corner of the mattress should remain taut. The secret to getting your top sheet snug is to tuck the bottom part of the triangle under the mattress first. Sort of like wrapping a present – a very cozy bed present.'
4. Fold Down and Tuck Top Triangle. Then Repeat on Other Side
Once in place, you can flip the top part of the triangle down, and tuck it under the mattress as well. This helps to lock in the bottom flap of fabric in position and keeps the end of the sheet wrapped snug all night long. Continue to tuck the loose edge all the way up to the headboard, and then repeat the process on the other side of your bed.