Organization Overhaul: Junk Drawer Edition
Junk drawer no more! Add a little organization to the catch-all drawer in your kitchen.
We're sorry, there seems to be an issue playing this video. Please refresh the page or try again in a moment. If you continue to have issues, please contact us here.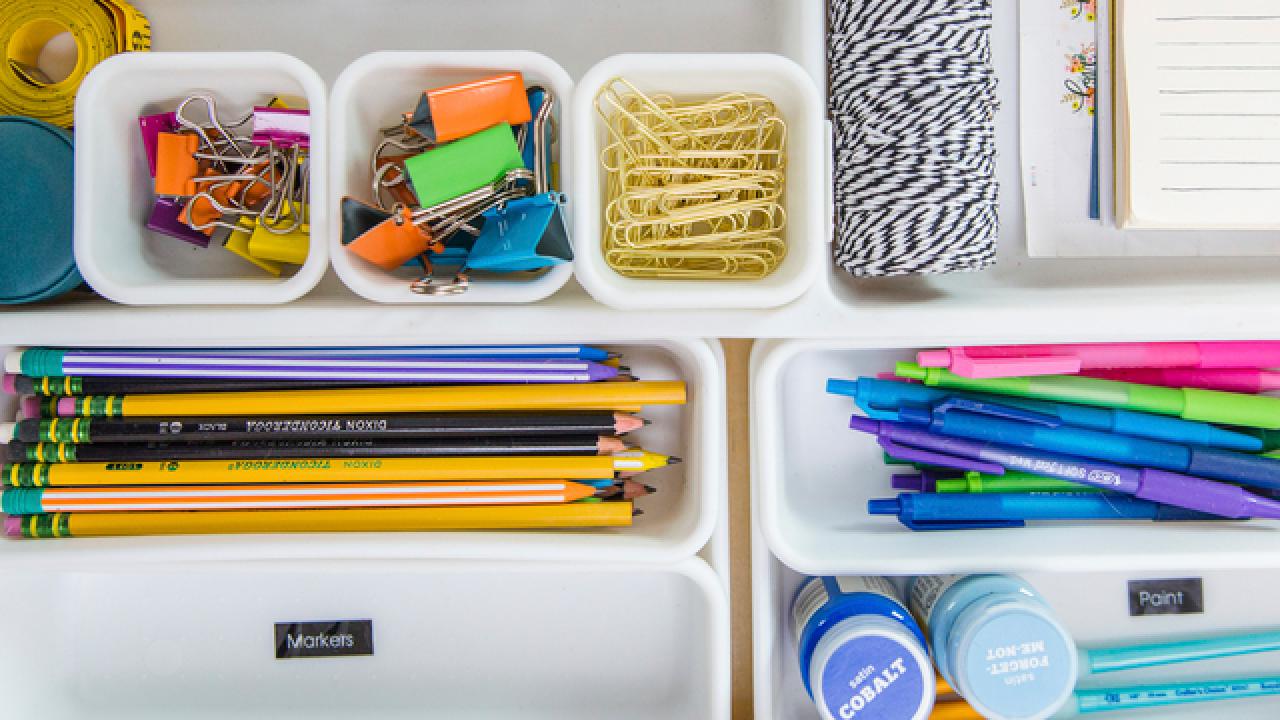 Everyone has that one drawer that is a home for all the odds and ends that seemingly have nowhere to go. Stationary, scissors, pencils, tape and everything in between finds a home in the junk drawer. However, with a quick clean-up and a little organization, your junk drawer will be anything but junky.
When tackling the junk drawer beast, it's best to start with a clean slate. Clear off a space on the countertop and empty the drawer completely.
Take advantage of the newly-emptied drawer while you can and give it a good wipe down with a disinfectant cleaner.
To aid in the organization process, start by grouping like items. Think pens with pencils, stationary with sticky notes and earbuds with charging cords.
Chances are you found a few items that don't belong in your organized groups and may already have a home somewhere else in the house. Take this opportunity to rehome any items that accidentally found their way to the junk drawer.
Unless you've thoroughly enjoyed steps 1-4, we suggest adding plastic or wooden dividers to the drawer to maintain your newly organized groups.
Place your grouped items in the dividers in whatever way works the best for you. Place the items you will use the most in the front and the ones you won't often need in the back.
The key to consistent organization is having a designated spot for everything. By labeling your dividers, the whole family will always know where something goes. No more excuses!